Cheshmeh Noor Chrome Metal Modern Chandelier A1279 / 3H Code
Weight: 1.4 kilogram
Size: 24.80* 13.77* 13.77 Inches
Height: 24.80 in
Body Material: Metal
Color: Chrome
Shape: Circular
Number of Flames: 3
Cheshmeh Noor Modern Metal 3 Flame chandelier ID-523
Cheshmeh Noor 3 flame chandelier A1279 code has two colors of gold and chrome plating that the user can use according to the color of the environment. Plating A1279 / 3H is of nano type and is completely durable and does not turn black in any way. This beautiful chandelier has a height of 63 cm, which should be reduced to 53 cm by shortening the wire. You can buy this beautiful chandelier at a good price to create a modern decoration.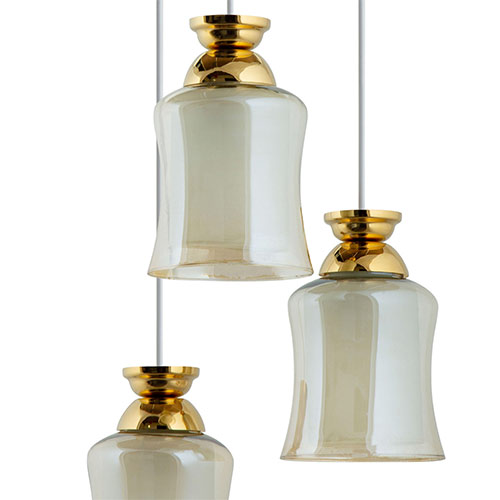 Convenient spaces
You can use the chandelier A1279 code / 3H in kitchens, hallways, bedrooms, receptions, or in cafes and make the best use of its beauty and soft light.


Why cyruscrafts™?
With a strong infrastructure background, professional and specialized experience in the field of sales and exports of vintage and modern Iranian goods to various countries around the world such as Canada, CyrusCrafts team is now able to provide you with the most unique and original decorative and tasty items with the latest transfer processes, Customer support, after-sales services, responsibly. We offer Originality, Quality, Beauty, Uniqueness, Health, and a secure sense of delivery.
Size

24.80* 13.77* 13.77 Inches

Weight

1.4 KG

Color

Chrome

Application

Kitchens, Hallways, Bedrooms, Receptions, Cafes