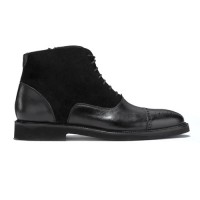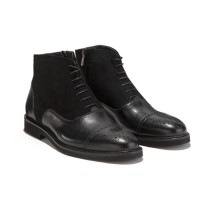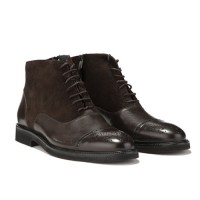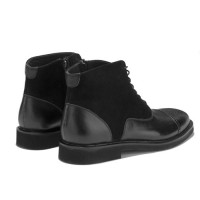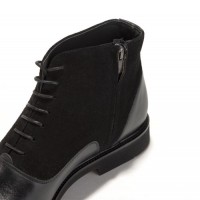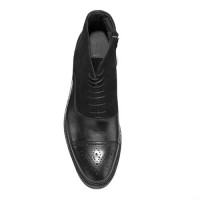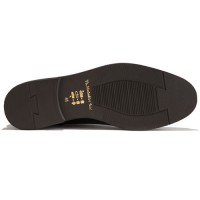 Men's Classic Boots AC-1626
Material: Natural Leather
Foot size of Iran and Europe: 40 to 44
Foot size in the US and Canada: 7 to 10
Color: Black & Brown
Gender: Men
The classic men's boot is made with shiny natural cow leather and suede material. This boot can be ordered in two colors, brown and black, for all men's sizes.
Men's classic boots AC-1626 details
The Mashhad leather brand makes men's boots with minimal and classic designs. Mashhad leather is one of the best brands of natural leather products in Iran and produces products such as bags, coats, accessories and shoes for women and men with the best Iranian natural leather.
Natural leather: The best material for making winter boots is natural leather because it keeps the feet warm and can be used for years without getting old with proper maintenance. In addition, natural leather boots prevent foot pain and skin diseases.
Matching style with men's classic boots AC-1626
The men's boot is designed in a classic style for use in the spring and autumn seasons and is easily matched with classic and formal styles. Also, choose the color of your clothes and accessories according to the color of the boots; of course, brown and black boots are easily matched with all colors.
The classic men's boot is suitable for work, important meetings, special appointments and formal environments. Of course, be sure to use a handbag and natural leather belt in your style to be unique.
In the Cyruscrafts online store, we offer the best Iranian products to buy quality natural leather products at the best price wherever you are in the world.
Size

7 to 10

Material

Leather

Color

Black
Brown

Target Gender

Mens shoes