A sofa is an essential piece of furniture for any interior design, whether for a home or workplace. There are various types of sofas in the market that you can purchase according to their usage, price, materials, and other characteristics. But here, we have got an excellent, high-quality group of sofas: "handmade wooden sofa," which is known for its luxuriousness. You will be surprised while reading the following article about the design details and low prices of handmade wooden sofa sets. Here you go with a complete guide to choosing and buying a handmade wooden sofa set: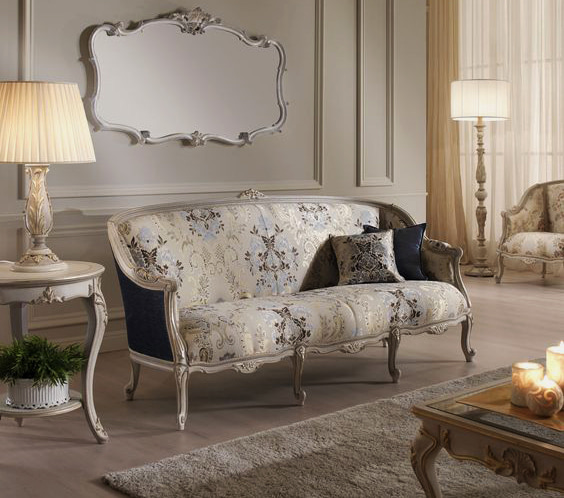 Handmade Wooden Sofas
The nobility of handmade wooden sofa sets has made them so popular for centuries. Wood, a natural, firm, durable, and shapeable material, is the most popular raw material in the furniture industry. When a woodcarving artist creates beautiful designs with fretwork and woodcutting techniques on a wooden framed sofa, it makes the wooden sofa design unique and fantastic. After designing the framework, the designer chooses a suitable fabric as the sofa's upholstery to make a perfect beautiful sofa. As you can guess, this process makes a sofa full of details, and you may think it should have a high price like what you have seen in the luxe castles in films. But the price of handmade sofas is not that tragic, and we have good news for you with any budget. So here we are with details about the properties and characteristics of handmade wooden sofas: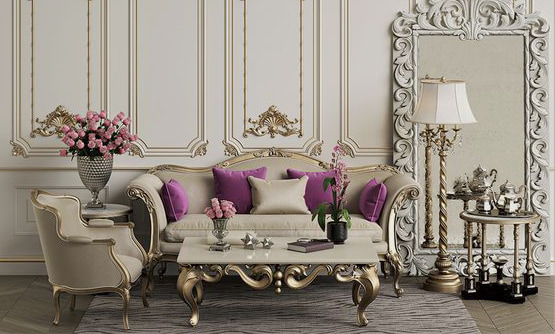 Handmade Wooden Sofa Design
A sofa is an upholstered seat, usually a three-seater, with arms and a back higher than a couch. There are different styles for wooden sofas of frames: Cabriole, Settee, low-seated, high-back, wooden chesterfield, rolled arm, camelback, French style, curved sofa, modern wood framed sofas, and so on. In Iran, the art of designing and creating handmade woodcarving sofas and sofa sets goes back centuries ago, and Iranian sofa producers make all these models and combinations. For example, a Handmade wooden sofa set with cabriole legs, a high camelback, and rolled arms. Woodcarving has a long, long history in Iran, and because of that, many professional artists design and make firm, unique and excellent wooden frame sofas that last for many years.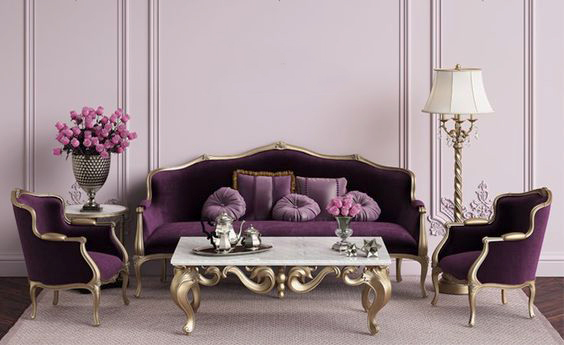 Handmade Wooden Sofa Upholstery
Upholstery is a critical part of any sofa design because, after the framework, the first thing that attracts attention is the sofa's upholstery. Moreover, durability and resistance against stains are other essential factors when choosing upholstery for sofas. The best fabrics for sofa clothing and covering are velvet, cotton, satin, leather, leatherette, or the like. These materials are durable, come in various colors simply or with different patterns, cause no irritation or allergy, and are skin-friendly and easy to clean. So here in CyrusCrafts' collection of the best handmade wooden framed sofa sets, we offer you sofas with these clothing materials, most of which have optional colors for you.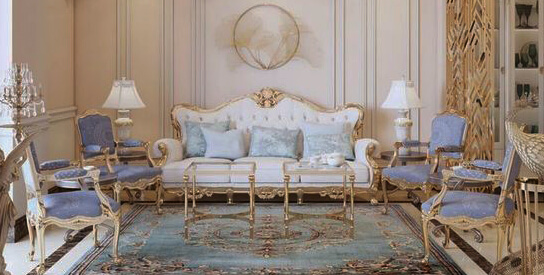 The Best Woods for Sofa
As mentioned before, wood is the best material for sofa frames and bodies; but what are the best kinds of natural woods for a sofa framework? Like upholstery, the quality of the sofa's framework matters too. Buying a piece of wooden furniture, ask the seller about the wood's type; durability is the most critical factor of wood frames. The best woods for sofa designing are walnut wood, beechwood, and maple because they are long-lasting, shapable and proper for woodcarving, have various ranges of colors, and can be colored in other optional colors as the customers desire.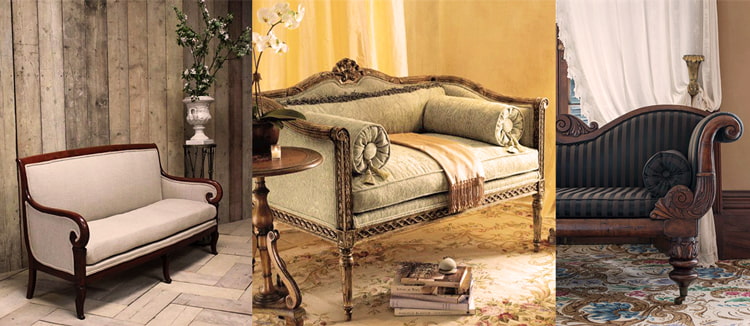 Handmade Wooden Sofa Price
The diversity in body and clothing materials and seater numbers of sofa sets makes their price change in a wide range. For example, a three-seater sofa's price differs from a two-seater sofa. But, handmade wooden sofa sets, because of using the best materials and being handmade in all details, are one of the high price kinds of sofas, especially in Canada and the United States. So most people think they can not pay for a luxury set of handmade wooden sofas. But we have good news for you: Iran is a country full of raw materials with low prices and many young labor workers, so producing products like sofas and couches is profitable here. So buying Iranian handmade sofas is an economical and wise decision.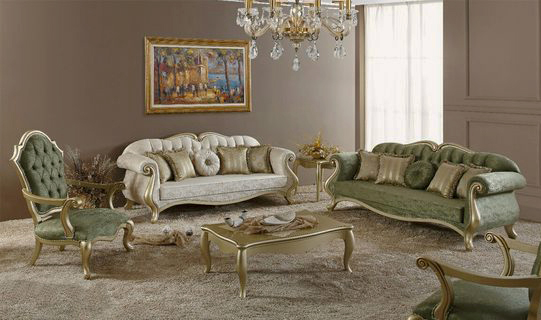 The CyrusCrafts Online shop website contains a complete collection of Iranian handmade furniture for any interior design, like living room sofas, ottomans, coffee tables, and many other items you can compare and choose with optional colors. Some of our handmade wooden sofa sets are optional, even in upholstery and materials. We produce all our products using raw materials of the highest quality. None of our sofas are mass products because professional woodcarving masters design all details by hand. A durable, firm and elegant handmade wooden sofa set is no longer a dream; you can have it at the lowest price. See all variable handmade sofas below and pick up your favorites without worrying about the quality and price.