The Persian carpet is the best symbol of original and ancient Iranian art. They have been used in Iranian households since ancient times. Persian carpets have a noticeable variety in their production method, material, size, quality, elegance, and design, which is one of the reasons why people all over the world adore them!
CyrusCraftswill provides you with more information about other attractions of Persian carpets.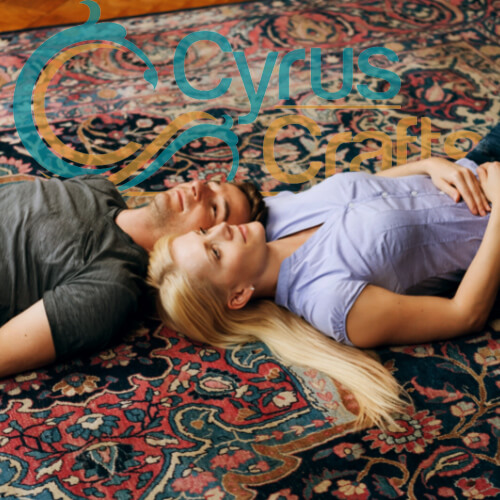 Why you should buy Persian rugs and carpets?
You might be wondering why we should buy Persian carpets? The reason for this is that purchasing Persian carpets can introduce you to the art of beautiful Iranian handicrafts and serve as a new and beautiful product for the decoration of your home or workplace. In fact, there are distinct visual attractions in the design and motifs of Persian carpets that pique your interest in the uniqueness of Persian carpets when you look at them!
Furthermore, if you are an Iranian, having a Persian carpet in your home or workplace can be a symbol of your culture and the ancient, original, and rich art of Iran, as well as a reminder of your memories.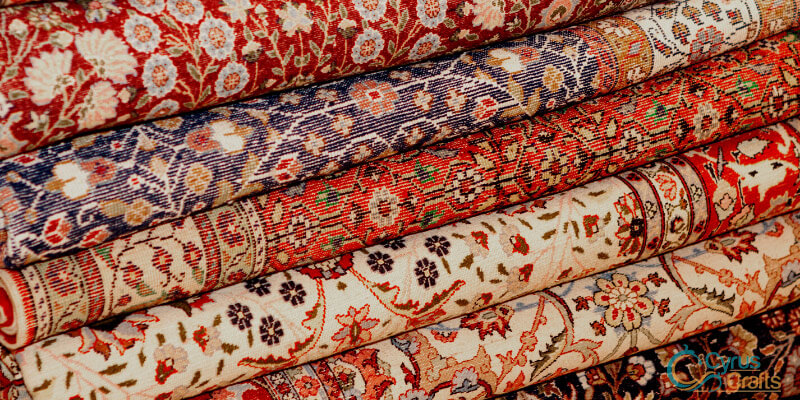 Different types of Persian rugs and carpets
Pure wool Persian carpet: Natural wool is used as the raw material for Persian carpets' pure wool. A soft and flexible structure is one of their prominent features. Another important feature of them is their high durability and long life. However, some people are allergic to wool and should avoid this type of carpet.
Wool warp and waft: This Persian carpet's warp and waft are made of natural wool. These carpets are usually less expensive than all-pure wool carpets.
Pure silk Persian carpet: This carpet is the most expensive and exquisite type of Persian carpet available in the market. The use of silk in the warp, weft, and piles accounts for its high price. Pure-silk Persian carpets are more delicate and beautiful than wool carpets due to their very fine texture. However, they are more resistant to dirt and stain.
Silk-weave design: Silk-weave design carpets use a combination of wool and silk. The base is made of wool and the background is made of silk.
Gol Abrisham: In this type of carpet, only the flowers and leaves on the background of carets are woven from silk yarn while the other parts are made of wool. This type of carpet is less expensive than pure silk and silk-weave design carpets, but they are very valuable and beautiful from an artistic point of view. We recommend that you have one or more beautiful Gol-abrisham carpets at your home and enjoy their stunning beauty.
Soof: In this type of Persian carpet, only the motifs of flowers and plants have piles while its background is composed of thin and thick wefts.
What is the difference between carpets and rugs?
The majority of people do not understand the distinction between a carpet and a rug. Carpet is a general term used for all types of underlays, while a rug is a subset of it and refers to high-pile carpets. In fact, a rug has unique features, such as being one-sided, having warp and weft, and having piles.
Traditional Persian carpet
The word "traditional" in the Persian Literature Dictionary is defined as: "relating to an artwork that is in accordance with the original principles and rules of the past and is uncommon today". Thus, Traditional carpet is one with old designs and patterns are taken from the nature or ancient culture of Iran. These designs and patterns are characterized by their soothing colors.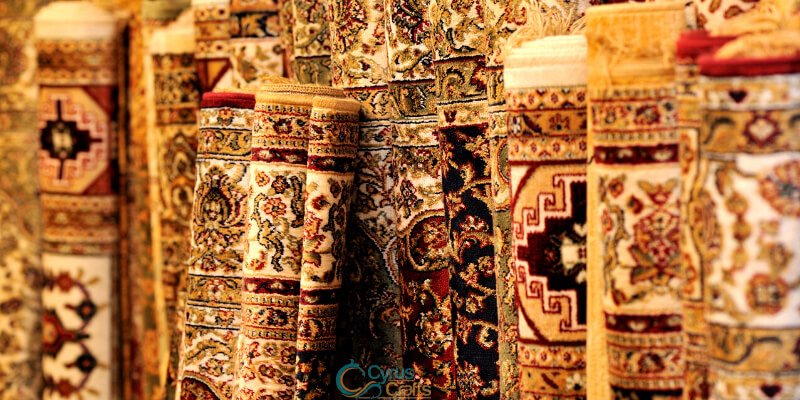 Features of traditional Persian carpets
Having crowded detailed designs and motifs scattered in every part.
Following a special margin and pattern.
Having a variety of colors and designs to suit any space.
Traditional Persian carpets can be used for any type of decoration. This is perhaps the most important reason why they are so popular throughout the world. They are produced and supplied in different reeds, densities, fibers, dimensions, and prices. By creating a secure platform for you, CyrusCrafts makes it possible for you to buy your desired traditional Persian carpets online after you check and ensure their authenticity and quality on the website.
Hubs of Persian carpet production in Iran
At present, Persian carpets are produced and woven in Isfahan, Tabriz, Yazd, Mashhad, Kashan, Kerman, Nain, Arak, and Hamedan.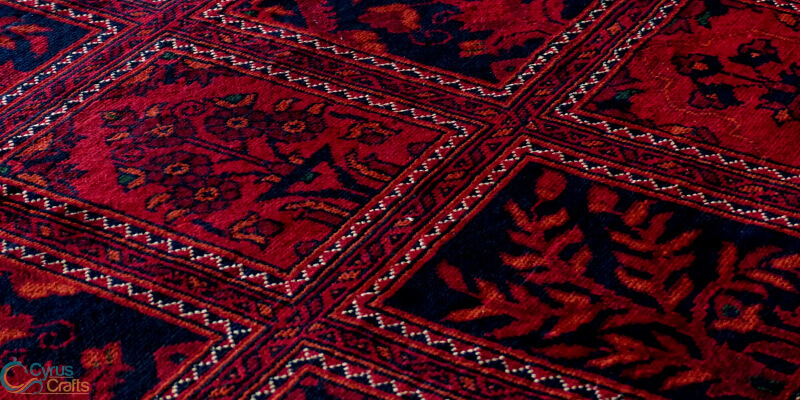 Price of Persian rug and carpets
The price of Persian carpets is higher than any other type of carpet in the market, so people who buy original Persian rugs are always careful to take good care of them. If Persian hand-woven carpets are well cared for, they will last for many years and can be passed down from generation to generation, which is why many traders consider buying Persian rugs as an investment.
The price of Persian rugs depends on several factors: the number of knots in each carpet. The more knots in Persian carpets, the higher the carpet's value because the more knots, velvet and softer carpet. When buying Persian rugs, you should know whether they are hand-woven or machine-made and the number of knots in the carpet. Other important factors in the price of Persian rugs are the rug's age, the type of carpet, and the rug's design.
Here at Cyruscrafts, you can buy original Persian rugs at the best price. Their price can start from $34 and goes up to $47000 approximately.
This is for many years that all kinds of Iranian carpets have been exported to different parts of the world, and today due to the capabilities and knowledge available in the Cyruscrafts collection, these products are offered more and more in global markets.
Cyruscrafts specializes in the supply, sale, and export of the finest Persian rug and carpets. We bring you high-class, one-of-a-kind products that will liven up and individualize your home or workplace.