Jewelry
Jewelry is one of the most well-known and memorable fashion accessories today. Jewelry, particularly Iranian jewelry, is a manifestation of charm, beauty, and originality, and it is one of the most effective ways to enliven and add charm to clothing and style. Each design and pattern in Iranian jewelry communicates a symbol or story. This has resulted in the development of various designs over time.
Iranian jewelry and jewelry box now not only retains their originality but also meets the needs of modern design enthusiasts. Today's Iranian artists and designers are attempting to connect the process of creating modern jewelry with its historical roots. Iranian jewelry and ornaments come in a variety of shapes, qualities, and colors.
Precious metals and jewelry
Precious and decorative stones such as diamonds, rubies, and emeralds are frequently used in jewelry design. These stones have a high intrinsic value due to their unique and rare structure, extraordinary beauty, and radiance, depending on the type, radiance, size, cut, and so on.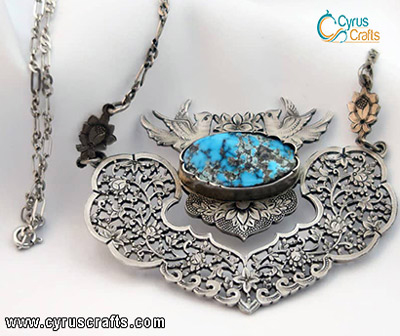 Precious metals come in various forms such as silver, titanium, and platinum, but the most common is gold, which was used in Europe during the Middle Ages and is now one of the most popular metals that should not be overlooked.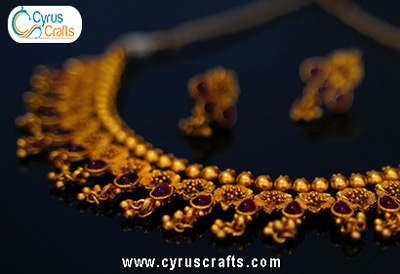 How to recognize the value of jewelry?
A jewel is a precious stone that is set in a frame or on gold or silver. Such precious stones are diamonds, emeralds, sapphires, and rubies, while amethyst, topaz, and citrine are slightly less valuable. These stones are valued for four qualities: beauty, radiance, scarcity, and durability.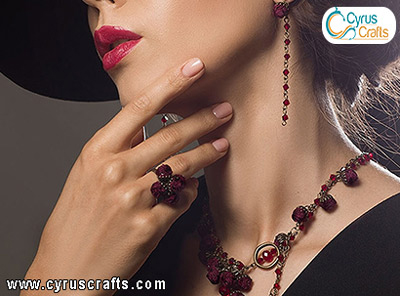 Indeed, less valuable stones such as turquoise and agate are also used in the production of medium-grade ornaments.
Diamonds are the most valuable and expensive of these stones due to their high radiance and durability, and they have many fans.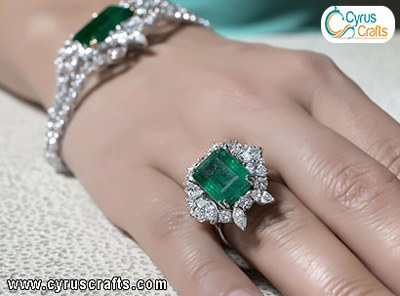 Ruby is also extremely valuable due to its beauty, rarity, and durability.
Tips for choosing jewelry based on skin tone
Because jewelry is worn directly on the skin, the first step is to select jewelry that complements the color of the skin.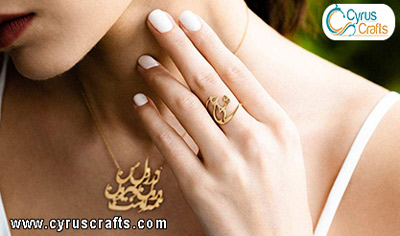 choosing jewelry for gold skin
Blue veins, particularly on the hands, are associated with cold skin. White jewelry, such as white gold, is preferable for these people. Sapphire, purple-ruby, emerald, red ruby, and pearl are all good choices for precious stones.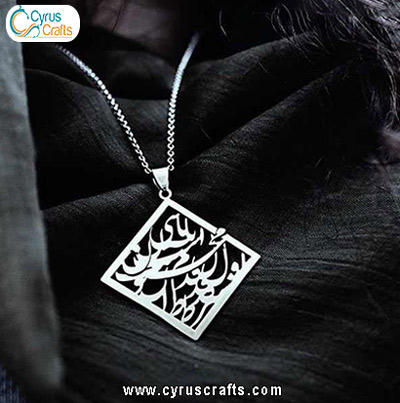 choosing jewelry for warm skin
Green veins are associated with a warm skin tone. Classic yellow gold and rose gold jewelry are appropriate for these people. Precious stones like citrine, morganite, ruby, and diamond are excellent choices for this group.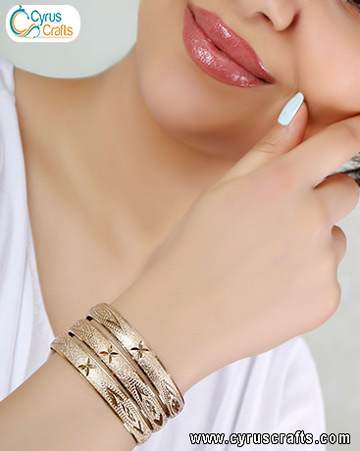 Choose jewelry based on your face shape!
Match your jewelry to the shape of your face to make you look more beautiful and attractive, as well as to make your jewelry more visible.
If you have a round face, wear jewelry with an elongated shape and structure to make it appear longer.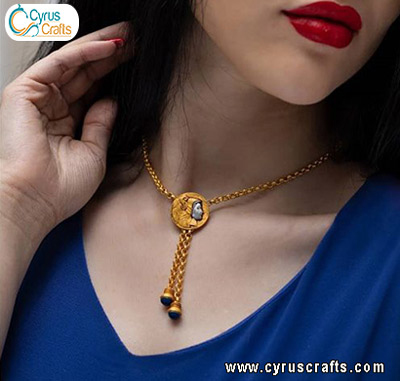 Use hoop jewelry with pendants if you have a slim face.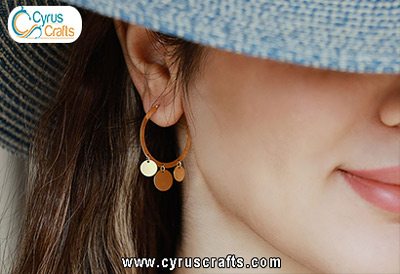 If you have a square face, jewelry with a pendant and small stones will undoubtedly be the best choice for you.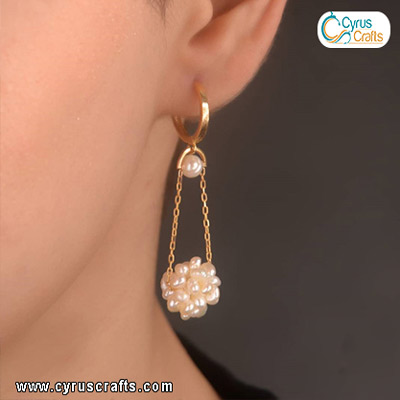 Jewelry should be chosen and fitted to the size of the face. This means that people with small faces should wear smaller, simpler jewelry. People with larger faces should also wear larger jewelry.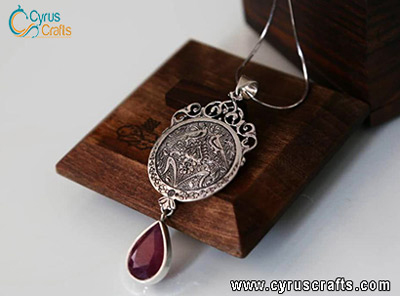 The jewelry's harmony with the color of the clothes!
When wearing colored clothing, selecting jewelry with stones of the same color spectrum as the clothes or secondary colors will have a significant influence on your style.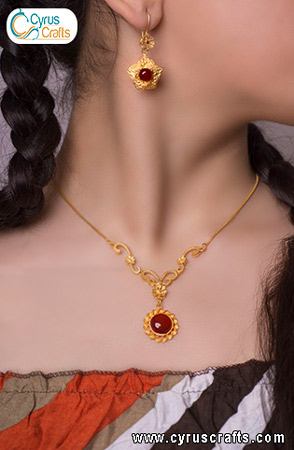 When selecting clothing in a neutral color, your options will be much more limited because you can wear any type of jewelry.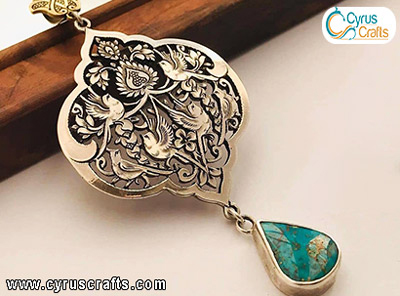 For many years, all kinds of Iranian jewelry have been exported to various parts of the world, and now, thanks to the capabilities and knowledge available on CyrusCrafts, these products are increasingly available in global markets.
Cyruscrafts specializes in the supply, sale, and export of the finest accessories and jewelry. We bring you high-class, one-of-a-kind jewelry products that will liven up and individualize your Style.