Serving dishes are servewares (also called serving wares), including platters, serving bowls, serving plates, etc., in which you can bring food to the table. But how to choose serving dishes and buy them at fair prices? Here are the essential features of dishware, different types, buying tips, and a price review.
What Features Should a Serving Dish Have?
A serving dish should have some features to be suitable for its usage. Serving dishes are platters for holding food on the table, so they should observe some qualities.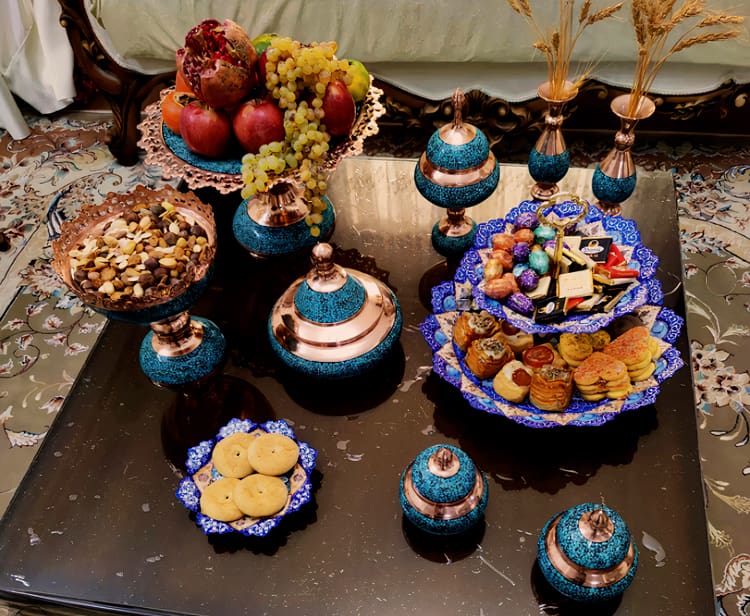 Essential features that a serving dish should include are:
The higher the serving dish quality, the longer its lifetime.
It should have enough capacity for the foods you regularly cook.
Complementing other tableware items, such as tablecloths, plates, and glasses, is better.
Following all trends is unnecessary, whereas avoiding old-fashioned items seems better.
Being unique and one-of-a-kind, if your budget limitations let you, allows you to use it forever.
The color and patterns of the item should meet your personal preferences.
It should be inspiring in a way you enjoy whenever using it.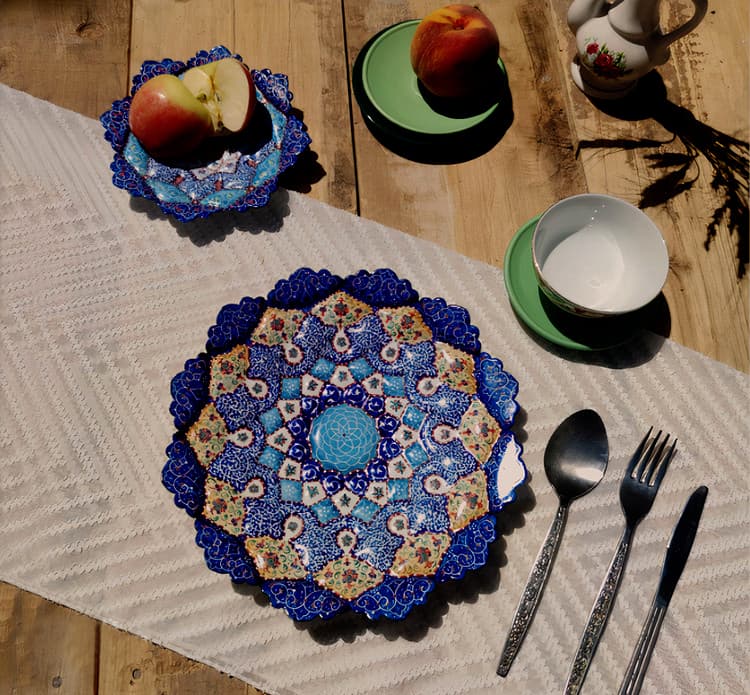 Types of Serving Dishes
There are different types of serving dishes according to their material, production technique, usage, etc. Here are the most popular types of serving dishes, dishwares, and platters:
Silver Serving Dishes
Wooden / Bamboo Plates
Enameling on Glass or Cooper
Crystal Dishes
Porcelain / Ceramic Servewares
Handmade Pottery Items
Stone Engraving Dishes
Platter Plates
Serving Trays
Sizzle Platters
meat platters
Fruit Plates
Platters for Parties or Events
And Personalized Platters with your order
So there are numerous options if you are looking for a serving dish. You only need to find your preferred one and buy it reasonably from an honest vendor or online shop.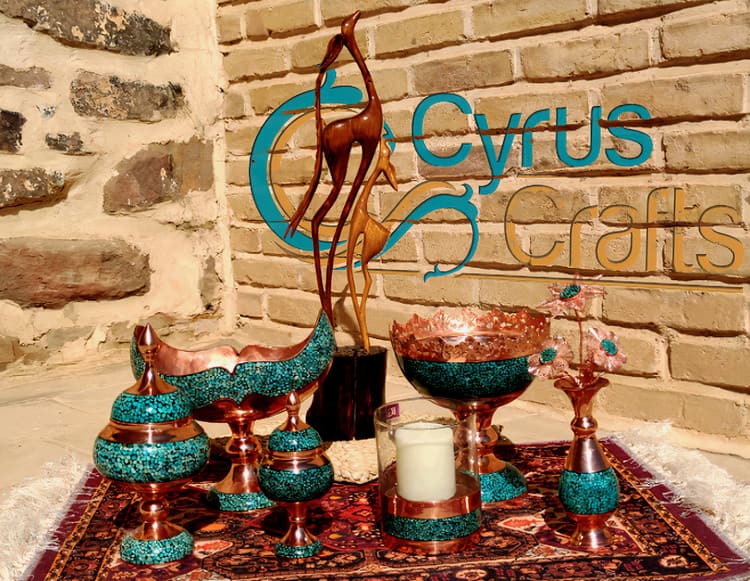 Buy Serving Dishes
If you want to buy serving dishes, reviewing the models and prices online first is better. Furthermore, even if you prefer to shop physically from merchandisers, it would be helpful to see different options and collect information about their materials, quality, lifetime, guarantee, warranty, etc., and then botter yourself to visit the shops. Also, there are tips for buying every single thing in the world. Hence, we invite you to review the following tips about buying serving dishes.
Tips for Buying Serving Dishes
As for any other serving ware (serveware), there are Tips for buying serving dishes. These tips will help you select the most appropriate option according to your needs, tastes, funding, and home decor style. Here are the most straightforward and handy tips:
First, surf the internet to see all types and models, prices range, and sellers.
Have a schematic of what you want and need in your mind.
Determine some serving dish styles and colors that you love the most.
Decide the portion of money you want to pay for it.
Discover the sellers and online stores that have satisfied customers.
Make a comparison of prices considering their quality and guarantee.
Choose the one that completes your dining table decoration and dining room sequence.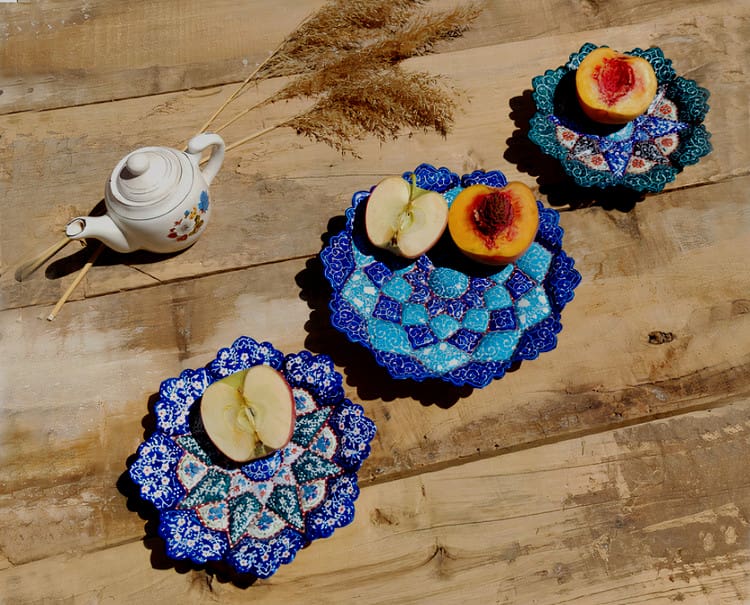 Serving Dishes Price
Depending on their material, quality, fashionability, luxuries, and being handmade or mass-produced, Serving dishes' prices vary from $6 to $20000. The CyrusCrafts international online store offers unique handmade serving dishes, such as platter plates, bowls, trays, etc., at the best prices. Professional artisans make all our products with the best materials and soundest techniques. CyrusCrafts' dishware, serveware, or serving dishes are available for $50 up to $1400. Each of them is enameling, inlaying, engraving, or woodcarving handicrafts.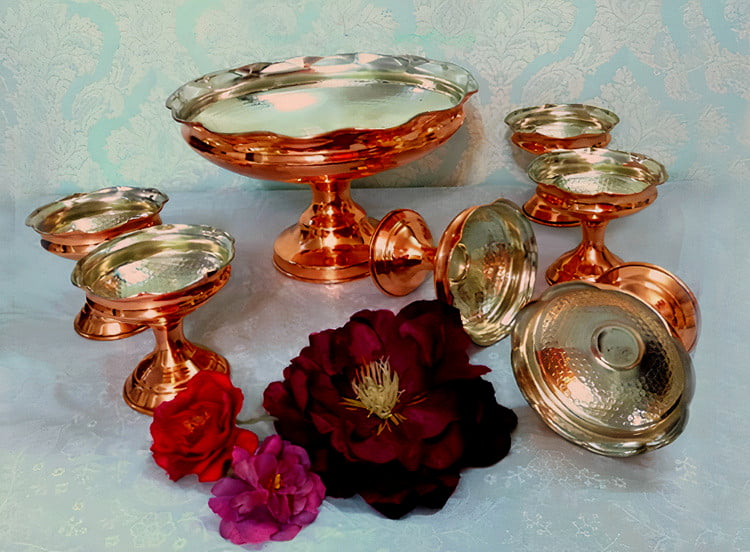 It was everything about what we call serving dishes, servewares, platters, or dishware. We have briefly reviewed their required features, types, buying guides, and prices. If you want a 100% handmade serving dish to make your table design outstanding, you can select an item, fill out its order form, and wait for us to deliver it to your address quickly.
CyrusCrafts presents the world Asian art and memento from its central office in Canada and units in the USA. All our outcomes, from interior design items, style accessories, and unique handicrafts to organic agricultural products, such as caviar, pistachio, and saffron, retain all universal standards and will be delivered with free shipping.

Read More