Wall Art
Art galleries reflect a society's entire culture, thought, and art! Paintings, pictures, carpets, and other handicrafts are examples of artifacts and cultural products in various human communities and whose popularity has spread to new generations and countries. Paintings, marquetry paintings, tablou rugs (Pictorial carpet), calligraphy, 3 prints, and multiple illustrations using different materials have been popular in Iran since ancient times and are among the country's most important artistic elements.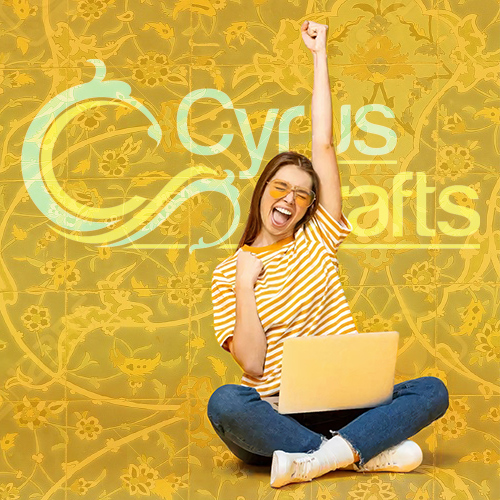 It is impossible to say when the history of painting in Iran began; however, evidence of drawing by early humans in the Paleolithic period has been discovered. Furthermore, some painted pottery has been found in Sialk hills and Shush, confirming this.
Famous painters in Iran include Mohammad Zaman in the Safavid period, Agha Sadegh, Mohammad Ali, and Mohammad Hassan in the Qajar period, Abolhassan Ghaffari known as Sani Al-Molk and Mohammad Ghaffari known as Kamal Al-Molk in the Qajar period, Hossein Behzad, Nasrin Khosravi, and Aydin Aghdashloo and others in the contemporary era.
Iran is well-known not only for its paintings but also for its tableau rugs and handmade relief paintings.
tips when buying a Decorative tablou and Wall Decoration
The use of modern paintings in interior design creates calm and beautifies the environment, and reflect the homeowner's unique artistic taste. The following guidelines will help you select the best pictures for your home decor.
Painting and tablou size 
If the decoration of your home is such that the number of furniture and appliances are small and spaced far apart, in this case, placing a modern painting on the wall between them effectively fills the perspective.
The wall above the sofa is a great place to hang classic and modern paintings. When selecting a painting tablou, keep in mind that the size of the tableau frame should not be larger than the size of the sofa. In general, the ideal size for a decorative painting is roughly two-thirds the size of a couch or slightly larger.
Essential Attributes for buying pictures for home
It would be best if you chose the fit painting for each wall based on its dimensions or even the material of the wall. Vertical wall art pictures are preferable for high and rectangular walls. Horizontal painting canvases work best on short and long walls, such as corridor walls.
In general, the paintings should occupy at least two-thirds and no more than three-quarters of the walls after installation.
If the wall is made of stone or brick, using paintings with a predominant color of brown or gray can help to create a harmonious environment.
Painting tableaus frame 
When selecting a frame for paintings and tableau rugs, it is critical to remember that we should not use classic and heavy frames with crowded and aristocratic decorations for modern works. For instance, light, less-decorated frames are ideal for abstract paintings, preferably in a single color.
Color combination of painting decorative tableau
Color is used differently depending on the style and type of painting, as we all know. For example, in abstract paintings, multiple colors and the bold use of sharp and concentrated colors are widespread.
However, in terms of color scheme or even subject matter, your painting wall decor should be able to blend in with other home furnishings. A pale yellow in the painting and a small vase on the table can sometimes match this color.
introducing best Persian wall art, Pictures, and Tableaus
Traditional Iranian pictures and tableaus had a special place among Iranian handicrafts since there was no sign of technology and mechanization.
Asia is the heart of 7,000 years of civilization, and Iran has inherited this valuable heritage. Iranian culture has made Aryan civilization noticeable in many Persian handicrafts, mainly traditional Persian pictures and tablou. Taking a tour in the traditional markets of Isfahan, Tabriz, Tehran, etc., is enough to reveal the most beautiful classic views that come from the ancient Iranian culture.
Today, some people seek refuge in traditional artists to escape from the modern world and embrace peace through handicrafts. The proponents of this taste and talent take a deep look at vintage signs and consider them beyond an ancient industry, an industry that every ethnic group and culture in Iran knows its spirit and appreciates.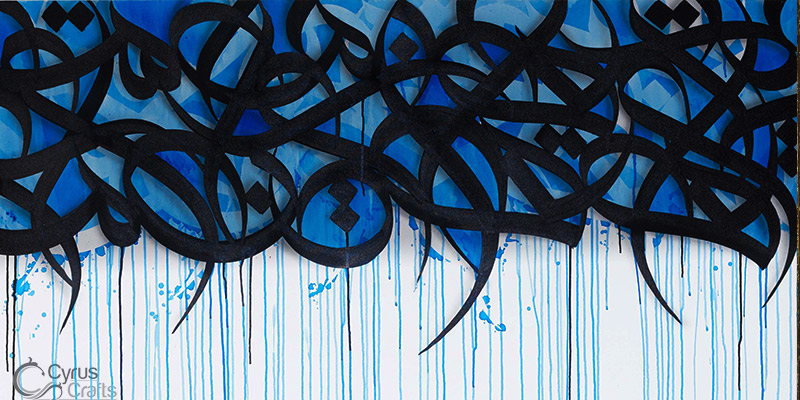 The ancient hereditarians of Iran have created beautiful traditional Persian pictures, distinct from other views all around the world. Thus, the name of Iran shines with its handicrafts like tablou, paintings, etc.
Undoubtedly, these artworks are one of the most beautiful interior design arrays that can have a special effect on the walls, niches, and corners of any traditional and even modern space. Everybody knows that pictures and tablou are presented in various ways, and, perhaps, the most appealing kind of them are Iranian pictures and tableaus with noble designs that can display the originality, culture, and art of the people of every land.
In these beautiful art collections, there are pictures adorned with poems by famous Iranian poets such as Saadi, Hafez, Khayyam, etc. They are also beautified with the handwork of artists as beautiful tablou carpets, paintings, mosaics, etc. In each of these pictures, there is a trace of the Iranian culture, taste, and originality, pleasing to scholars and enthusiasts.
Oil painting & watercolor painting tablou store
Oil paintings are among the most exquisite types of artworks. From 1400 AD onwards, this style of painting was considered and spread from Eastern to Northern Europe. The oil used to make oil paint extracted from the seeds of plants such as flax, poppy, walnut, flaxseed, and others. 
Painting such paintings necessitates the study of art and the acquisition of special techniques, practice, and skills. Many skilled painters in Iran use oil painting techniques to create their works, typically painted in two finishes: matte and glossy.

Pictorial carpet is a royal wall decoration
Iranian tableau rugs, like Iranian carpets, are well-known and distinctive. This type of rug is similar to handmade carpets but in smaller sizes with unique designs and colors used as building interior decorations on the walls. The woven carpet is a beautiful painting and work of art that adds spirit to a simple environment, but the frames of the tableau rugs are also a type of handicraft.
There are various types of rugs, some of which are handmade, some of which are machine-made, and some of which are woven with silk thread, but the most incredible variety is related to the rug's design. Bagh-e behest, miniature, Koocheh bagh, landscape, flowers, the Last Supper, and other designs are available.
Marquetry tableau, be different from thousands 
Marquetry is a work of art in which small pieces of wood, metal, fabric, tiles and other materials are arranged next to each other in various shapes and forms in a regular and beautiful pattern.
In other words, marquetry is the process of creating a beautiful design with various materials on wooden handicrafts such as tables, chessboards, jewelry boxes, or in the form of stunning tableaus. 
Marquetry has been used as various decorative since ancient times, mainly with arabesque motifs. Trees such as seaberry, ebony, pear, and mulberry are the best woods for creating marquetry tableaus in various colors and textures.
Fancy and modern painting tableaus
If you do not like traditional paintings, you should know that there is now a plethora of modern and fancy wall arts designed and printed by computer. For this type of painting, modern and simple frames are typically used.
Modern paintings can be single or multiple depending on the people's preferences and the type of decoration. Multiple types of modern paintings come in a variety of shapes and sizes. 
Sometimes an image is designed so that each part of it is placed in a separate frame, and when two or three frames are combined, we can see the entire image. However, different but related images can be designed separately for each frame by combining the same colors.
The CyrusCrafts is dedicated to presenting the most beautiful pictures that exhibit the art of noble oriental artists.
If you desire to buy the most beautiful collection of artworks with a hue of Oriental culture, traditional pictures will be a perfect choice. Pictorial carpets, mosaic tableaus, kalamkari (Pattachitra), enamel pictures, miniature tableaus, calligraphy tablou, traditional embossed tableaus, traditional pictures, modern calligraphy drawings, Nasta'liq tableaus,3 prints, and painting tablou are all extraordinary collections offered to enthusiasts by the CyrusCrafts.