Carpets and rugs have long been a symbol of art and the outcome of craftspeople's taste among Iranian people. Iranians produced hand-made carpets and used them in their homes hundreds of years ago. The increasing demand for carpets and also the increased price of hand knotted rugs in recent years have led to the increased production and supply of machine made carpets. Affordable and cheap carpets, unlike the floorings knotted by hand, are produced and woven by industrial machines.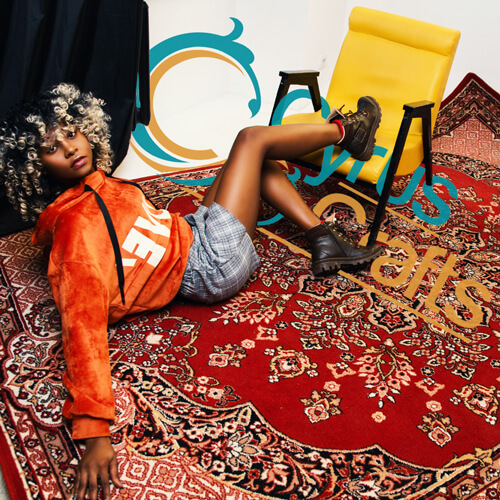 How machine-made cheap carpets are produced?
Various machines are used in the production of Affordable and cheap carpets. These type of rug can be acrylic or BCF (Bulked Continuous Filament) or a mixture of them, or new synthetic fibers (polyester). Carpets made of synthetic silk fibers are currently considered the best flooring in the world markets because they do not shed lint, are easily washed, and have high stability and glitter.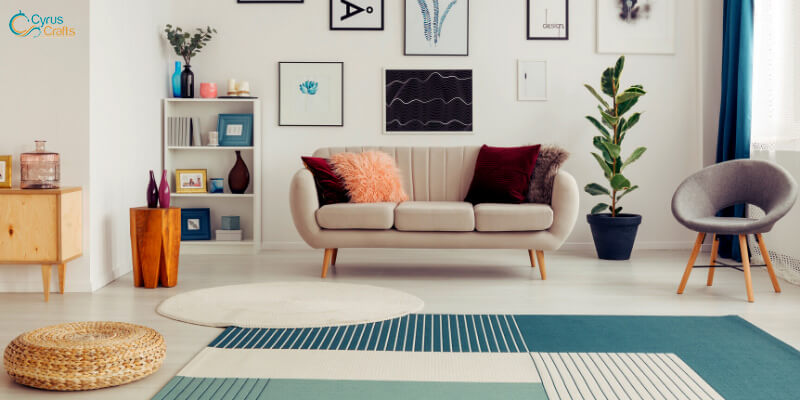 Tips to consider when buying a machine made cheap carpet
Most people wonder which points to consider when buying a carpet. In this section, we invite you to read important points for buying machine made rugs:
Examining the carpet in terms of design and size: When buying a machine made rug, you should first pay attention to its size and then to the color symmetry in the woven shapes. Moreover, shapes and motifs in the carpet design should not be left unfinished; lines and branches should have their natural shape and extension and not be cut off or missed in the middle of the design. 
Viewing the carpet in natural light: Paying attention to the color and motif of the cheap carpet from different angles and ensuring the stability of its colors are among the important points that you should consider when buying it.
Checking the quality of carpet piles: Carpet piles should be bright and flexible. cheap carpets with soft piles are less durable and absorb more dust than those with thicker piles.
Checking the back of the carpet in terms of density, weft insertion, and uniformity of design: To check the texture of the machine made rug, you should take a look at its back, because the texture quality is more specific in the back of the carpet. By looking at its back, you will notice features like density, number of knots, and uniformity of design.
Checking the carpet for rot: When a new carpet is folded, a certain fracture sound indicates that a portion of the carpet is rotten.
Checking the carpet for darning: It is possible that a part of the carpet has been damaged due to transfers or folds and it has been darned. By carefully checking the back of the carpet, you can see the effects of darning.
By creating a secure platform for you, CyrusCrafts allows you to buy your desired machine-made Affordable carpets online after you verify their authenticity and quality on its website.
Proper density for machine-made cheap carpets
The main standard for measuring the quality of machine-made carpets is their "density". The density indicator is also known as "reed". Affordable Machine-made carpets are divided into carpets with 350, 440, 500, 700, 1000, and 1200 reeds. Their density can range between 700 and 1200 depending on the type of machine and reed. You should select the appropriate density and reed based on the type of use and location you want to use the carpet. Carpets with a high density and reed, for example, are required in bedrooms and lounges.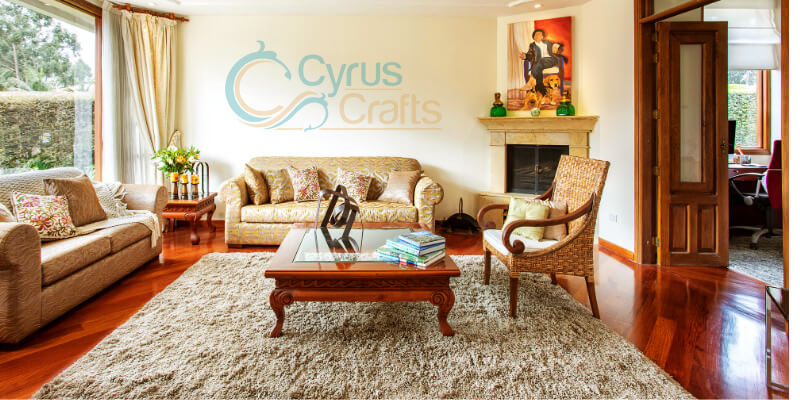 Price of machine-woven carpets
In addition to having the desired quality and great variety in their designs and colors, machine-woven carpets have a much lower price than hand tufted carpets. The reasonable cost of these carpets allows Persian carpet enthusiasts to buy rugs similar to hand-woven rug designs at a much lower price and enjoy the beauty and quality of Iranian machine-woven carpets.
Here at Cyruscrafts, you can buy stylish machine-woven rugs at the best price. Machine-made carpet worth depends on the quality, type of texture, weaving technique, density, dyeing, ETC. Their price start from $34 and can go up to $750.
Centres of machine-made carpet production in Iran
Although the production of hand-made carpets has been popular in Iran for hundreds of years, it was in 1975 that a number of textile industry experts and people involved in machine-made carpets thought of creating new machine-made carpet units, and factories such as Mashhad Carpet, Setareh Kavir Carpet, Soleiman Rug, Shiraz Carpet, Mazandaran Carpet, Ancient Carpet and a number of others started working in different parts of Iran. At present, machine-made carpets are produced in Tabriz, Mashhad, Isfahan, Kashan, Kerman, Nain, Arak, and Hamedan.
Main destinations of Iranian machine-made cheap carpets
At present, Italy, China, Russia, Pakistan, Saudi Arabia, UAE, Turkey, India, South Africa, Qatar, Canada, and the United States are the main markets for the export of Persian carpets, but we hope that, given CyrusCrafts capabilities, supply, and export capacities, they will take a larger share of the global market with more valuable products.
With its specialized activity in the field of supply, sale, and export of the best carpets, including Affordable machine-made carpets, CyrusCrafts provides you with high-quality and unique products, so that you can experience a wonderful and unique feeling in the decoration of your home or workplace.
Cyruscrafts specializes in the supply, sale, and export of the finest stain resistant Persian Affordable machine-woven carpets. We bring you high-class, one-of-a-kind products that will liven up and individualize your home or workplace.