Lampshades and floor lamps are among the essential fixtures for lighting home and even office environments. Lampshades are decorative coverings for lights, and their job is to beautifully conceal a light source or soften its light. Floor lamps consist of a metal, wooden, plastic, or glass base and a lampshade. They are best for indirect lighting and help make a space look dreamy. Studies show that intense lighting impacts mental health, whereas soft, indirect lighting helps relieve stress and anxiety.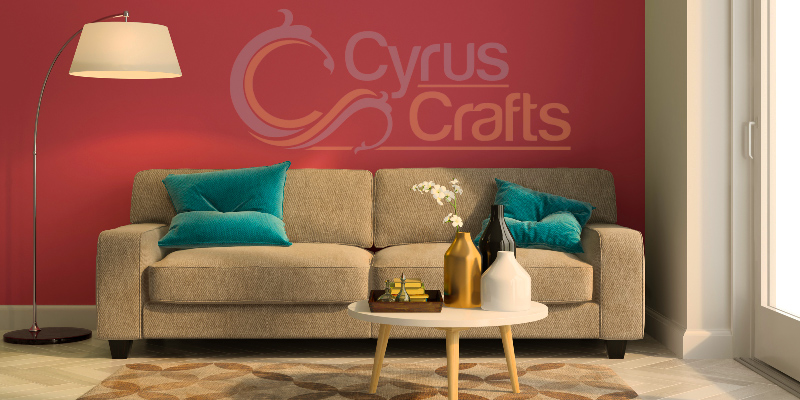 In general, ideal lighting requires using a mix of direct and indirect light sources. Not only does this affect a room's décor, but it also allows you to adjust the lighting whenever you need to.
Floor lamps are used in spaces with little exposure to natural light, and next to living room armchairs, where more light is needed.
The talent and creativity of Iranian designers and craftspeople, as well as their passion for making the perfect lampshades and floor lamps, wall light, and table lamps, have resulted in spectacular products of unique quality.
Different types of lampshades and floor lamps
Classic floor lamps
Floor lamps of this type often come in golden metal or bronze bases and have one or multiple arms. These lamps are favored by those who like classic or traditional styles.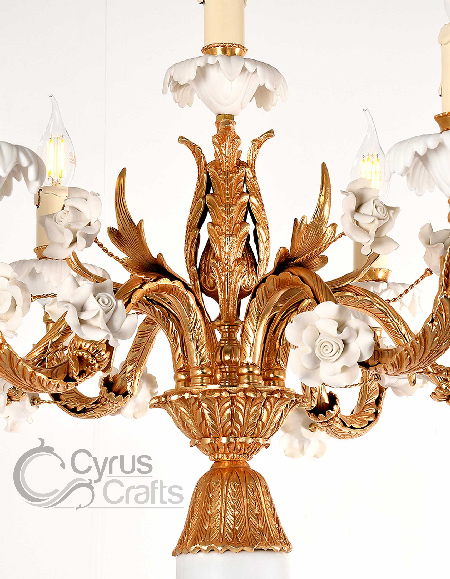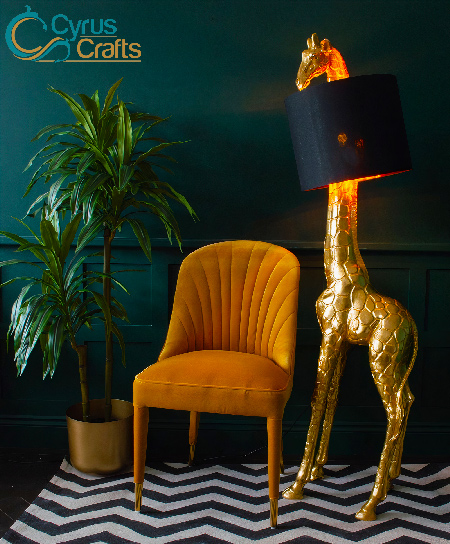 Modern floor lamps
These lamps usually have a neat geometric design, which includes sharp edges and angles. Simplicity is the defining quality in this style, and the lamps can be used in living rooms and bedrooms alike.
Arched floor lamps
This wonderful style consists of an arched base that places the light facing the floor. Mostly equipped with large lampshades, arched floor lamps are chiefly used in living rooms, reading environments, and lounges.
Torchiere floor lamps
Resembling torches, these lamps have upside-down cone- or pyramid-shaped lampshades. Torchiere floor lamps are space-saving, which makes them suitable for rooms with little free space.
How to choose lampshades and floor lamps
You should choose lampshades and floor lamps based on not only your taste but also the décor of the room you intend them for and how much light you need there.
If the décor is modern, then the lampshade and floor lamp should be modern too. Tall floor lamps are the perfect choice for modern interior design styles. Those with single-color, minimalistic, metallic bases with simple lampshades are another good fit.
Now if the decor is traditional or classic, go with lamps with a cone-shaped body and a fabric lampshade. Wooden floor lamps and lampshades are also recommended for this décor style.
Light-colored lampshades and floor lamps are more suitable for spaces with dark color schemes.
rules for choosing lampshades
The lighter you need in the room, the larger and more translucent the lampshade should be.
The higher the watt of the light bulb, the bigger the lampshade should be, so that it can control how much light passes through.
The lamp should be placed where the inside of the lampshade isn't visible, as it would be off-putting if it does.
Iranian lampshades and floor lamps are today exported to different places around the world. Thanks to the skills and knowledge of the experts at Cyruscrafts, these products are being offered to international markets more and better than ever.
Cyruscrafts specializes in the supply, sale, and export of the finest floor lamp and lighting. We bring you high-class, one-of-a-kind products that will liven up and individualize your home or workplace.