Adding white rugs to your home adds an aesthetic clean, calming, neutral touch to kids' rooms, living rooms, and anywhere else in your home. Peaceful and calm, white rugs are the most luxurious and glamorous rugs for your home decor. Having an off white rug in your home makes your interior feel out of this world. In addition to being soft and marshy, it is trendy as well. A white color scheme will create a calming and enchanting atmosphere in your home.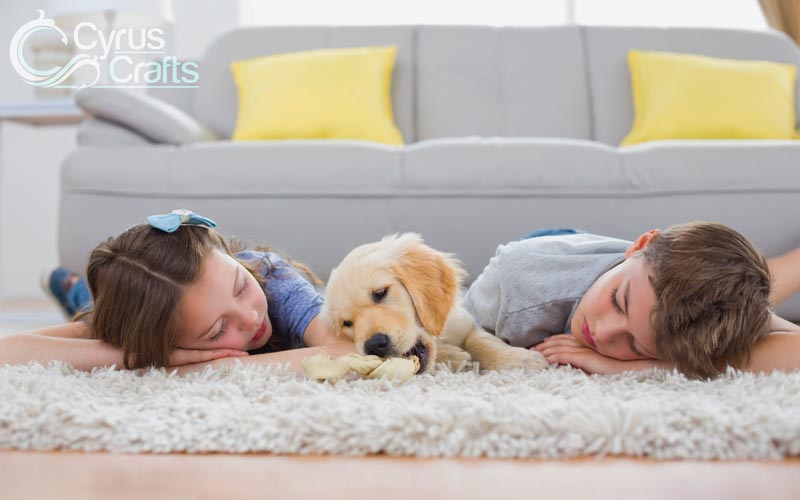 Some people, however, only see white rugs as a mess to clean up. And we get it! Over time, white rugs can become stained if not properly cared for. You can keep white rugs in good shape for many years by following simple care instructions and taking appropriate precautions. 
This article will provide you with an overview of why off white rugs are a great addition to your home, how to care for them, and some tips for using them.
Is White Carpet a Good Idea for Decoration?
It is, we promise! A white area rug instantly brightens a room. The rugs look great with any color palette, including neutrals and brights like blues and teals. However, you can pair pure white rugs with other colors such as black, blue, and purple to create an eclectic look. Of course, white and cream rugs will also work well with neutrals if you'd instead go for a more contemporary look.
White is the color of peace. It gives peaceful and calm vibes. Using a white rug in your home décor tells about your casual and relaxed attitude. Additionally, it gives the home a breezy and cooling feel. It gives your home a more expansive appearance. Whenever color is paired with white, it blends beautifully. White décor is an investment for a lifetime. You will never worry about changing your home theme with the changing trends. As white rug has been the trend for centuries, no other color can beat its versatile and easy-going properties. With a white theme for your home, you can keep everything from accessories to furniture in white, but you must think twice about floors. White rugs or carpets look fantastic, and they make you happy.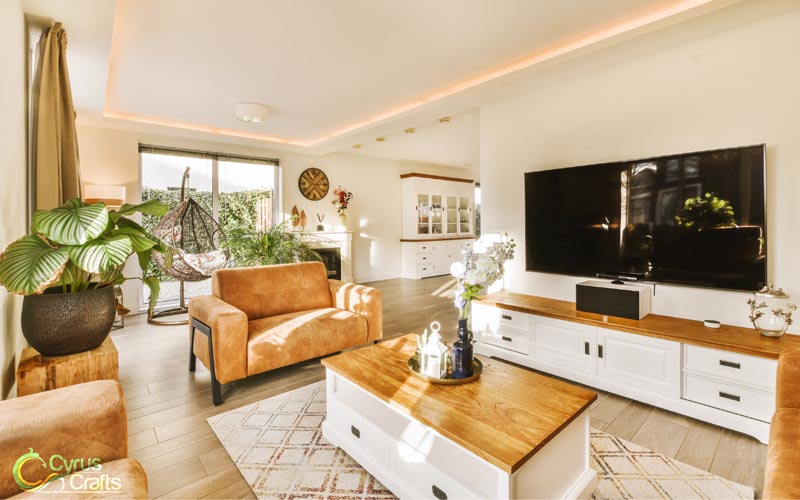 Price of White Rugs 
Buying a white rug is an expensive experience since they come in the finest materials. If you are on a budget, rugs of white hues are your no-go items. Most of these are shaggy-style rugs with a plushy texture and thick pile. Some others are wool and silk rugs which are durable yet expensive home items. 
Many white carpets on Cyruscrafts are Persian hand-woven rugs and take months and years to create. There are certain affordable ones too made of polyester and polypropylene, but a rug in white may often require cleaning, which can ruin your rug in days. The cost of removing stains from these rugs is also high. Most of these are shaggy-style rugs with a plushy texture and thick pile. Some others are silk and wool rugs which are durable yet expensive home items.
How to Maintain and Clean a White Rug
White is the lightest color. It gets stained even with the slightest dust particles. You should know how to maintain a white area rug more than how to clean it when it becomes dirty. Follow these tips on how to keep a white area rug clean:
The rug's back should be vacuumed thoroughly before you start vacuuming. Dirt within the rug fibers can be loosened by vacuuming the back of the rug (with the beater brush engaged). If you have a shag rug, disable the beater brush while you vacuum. Also, do not vacuum fringe or knots with the beater brush. Any long fibers can be vacuumed using the upholstery attachment.
Are you looking to revitalize and freshen your rug? Baking soda is an excellent natural odor absorber. Sprinkle a little baking soda on your rug, let it sit for a few hours, or overnight and vacuum it up.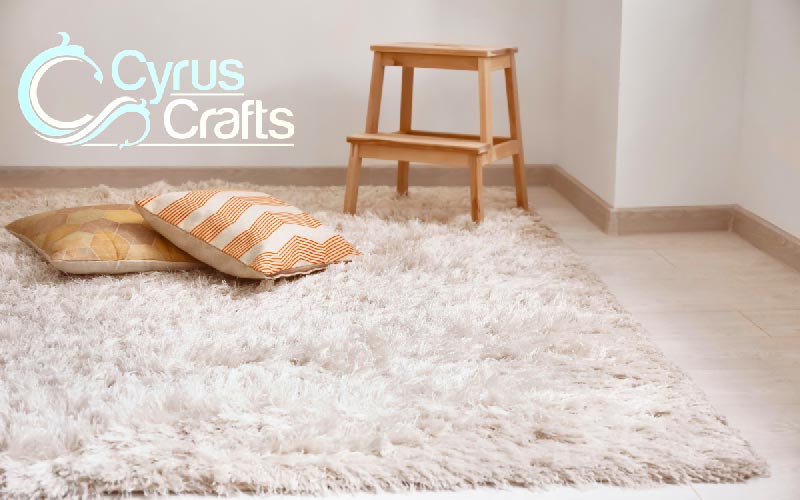 How to Style a White Rug in Your Home
You want to add white area rugs to your home décor despite their high maintenance requirements. Here are some ideas to accessorize your home with a rug of white color.
Layering a Persian rug in white over a large rug of grey or blue tones makes your living room décor cozy and appealing.
With a shaggy white area rug and a flower vase on the table, you can make your evening coffee corner more aesthetic and comfortable.
A white plush and long pile rug in a square or round shape can add a luxurious touch to your bedroom.
You can place a circular white high texture rug in the center of your walk-in closet for glamorous décor.
If you are thinking of buying excellent and premium quality white carpets for the living room, bedroom, kitchen, etc., the Cyruscrafts online store has provided you with a complete list of the best Persian white carpets. Experience safe, fast, easy and affordable shopping with us.
Read More