Adjustable Brass Inlaid Bracelet AC-30
Width: 3 cm
Height: 3 cm
Weight: 4 gr
Material: Brass, Inlaid working materials, Waxed cord thread
This bracelet is 100% handmade and braided by experienced workers, built of brass alloy and soft waxed cord thread. Fashion and vintage, lightweight and comfortable for long day wearing. Each bracelet is finished with a slip knot, which can loosen or tighten very quickly, which is perfect for everyone.
This wooden inlaid bracelet will make a perfect gift for lots of occasions.
Buy Handmade Adjustable Inlaid Brass Bracelet Online
The Iranian jewels and crowns are among the world's largest, most dazzling, and worthy jewel collections. The jewelry pieces are demonstrated in the vaults of the Central Bank of Iran in Tehran and are one of the most appealing tourist attractions in Iran.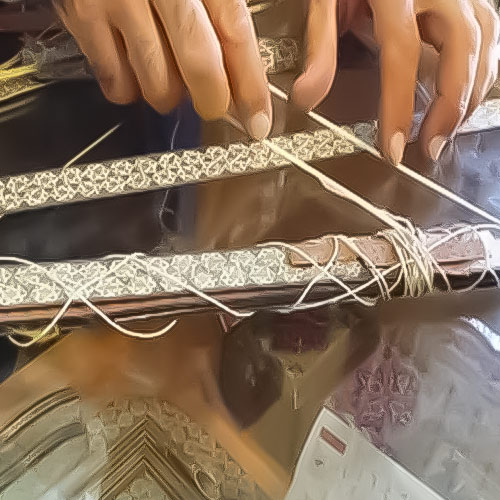 Why CyrusCrafts™?
CyrusCrafts™, with an excellent infrastructure background and professional and specialized activity in the field of sales and export of high-quality vintage and modern accessories to different parts of the world, is now proud to offer you the most peculiar and original decorative and tasty items with the latest transfer processes, Support Customers and after-sales service, responsibly.
We present Originality, quality, beauty, uniqueness, health, and a good sense of safe purchase and delivery.