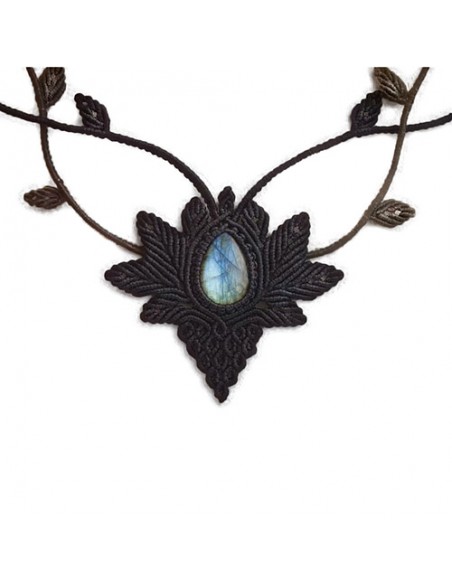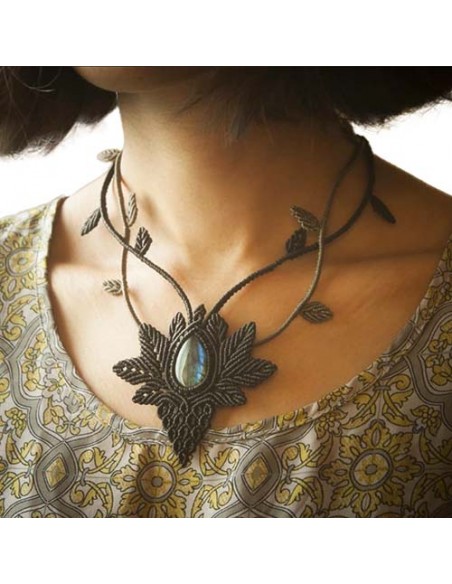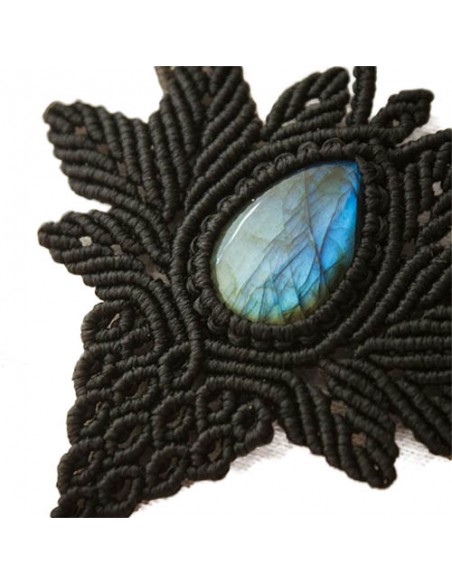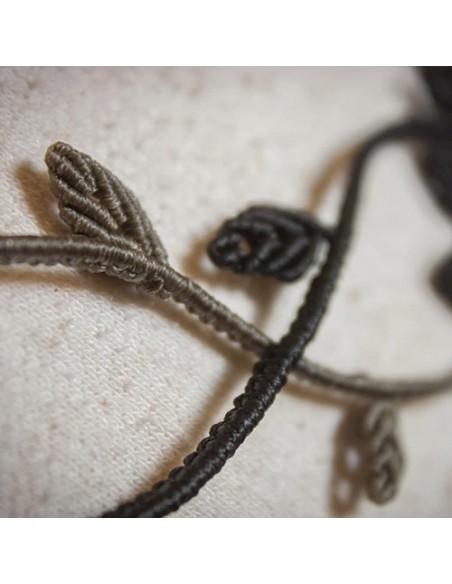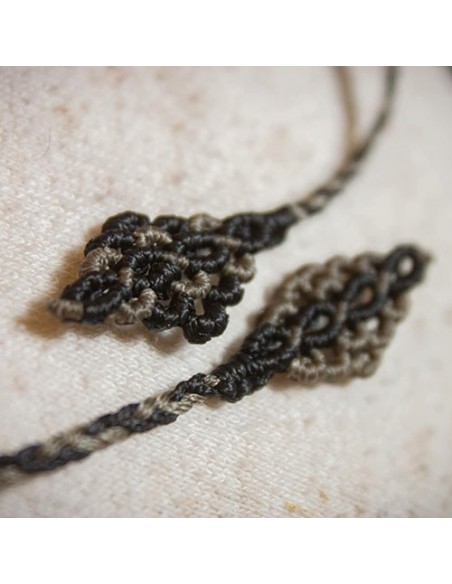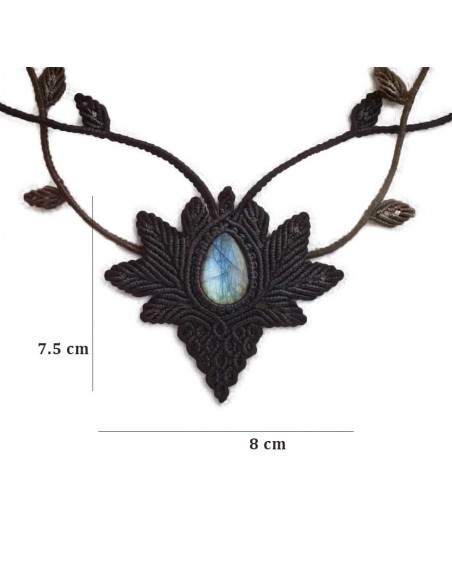 Handmade Macrame Labradorite Necklace AC-372
Material: Labradorite stone, waxed cord thread
Stone's mass: 31 carats | 6.2 g
Stone's size: 1.7*3 cm
total Length: ~28 cm + closure
This elegant handwoven necklace is made of waxed cord thread and Labradorite stone. If you are allergic to metal accessories, this is a perfect choice notice that the material used is hypoallergenic. This beautiful necklace is designed specifically for your comfort.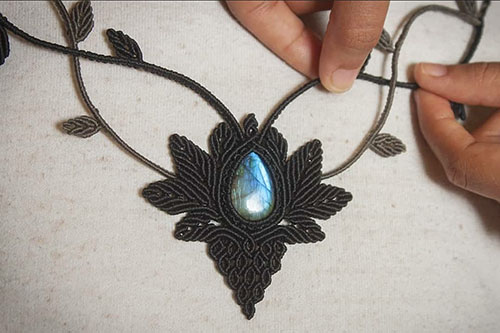 The sparkling light shown within these stones is why they are so popular.
Labradorite properties in the macrame necklace
The Labradorite stone is as great as its iridescent changing colors suggest. Found in Canada's Labrador region, the healing properties of this healing crystal are all about creativity and connecting with the higher consciousness. Labradorite is a practical companion through change, imparting strength and perseverance.
Why CyrusCrafts™?
CyrusCrafts™, with an excellent infrastructure background and professional and specialized activity in the field of sales and export of high-quality vintage and modern Persian accessories to different parts of the world, is now proud to offer you the most peculiar and original decorative and tasty items with the latest transfer processes, Support Customers and after-sales service, responsibly.
We present Originality, quality, beauty, uniqueness, health, and a good sense of safe purchase and delivery.
Material

labradorite
waxed cord thread

Color

Cinereous
blue