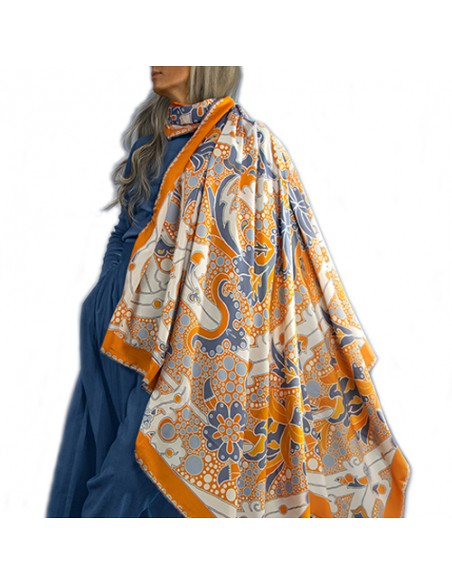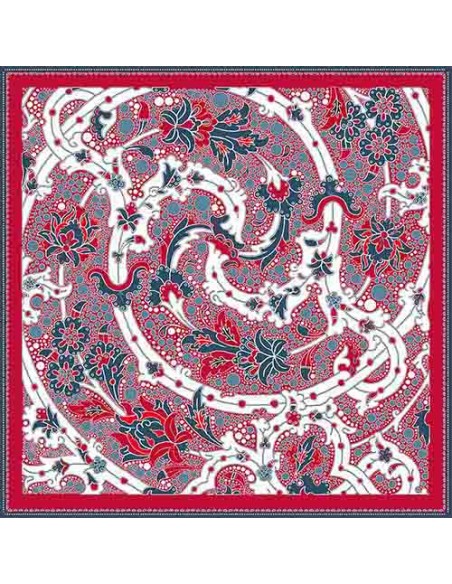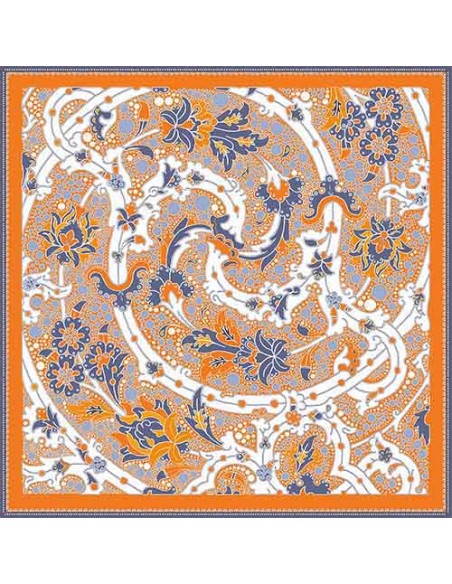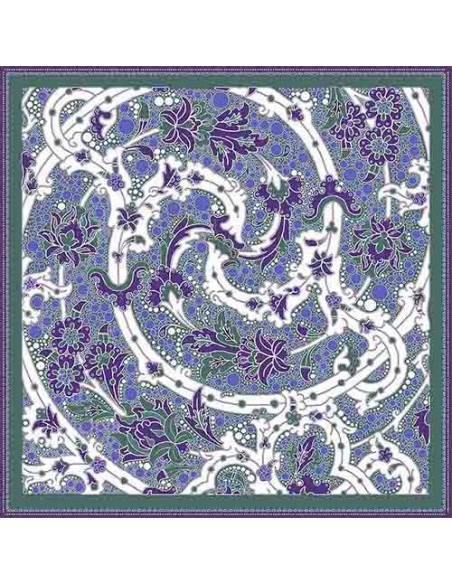 Shah-Abbasi Spiral Patterned Scarf AC-504
Width: 150 cm
Height: 150 cm
Material: cotton voile or twill fabric
Color: orange, red, purple
This large square scarf is available in two different materials to suit your demand: one of cotton voile and the other is made of twill fabric, both are soft to touch and comfortable to wear even for a long time, suitable to be used all year round, protecting in sun, and keeping warm in chilly winter. The twill one is shiny and more durable, while the other one is thinner and more breathable.
Usage of the Shah-abbasi spiral patterned scarf
The Shah-abbasi spiral patterned very unique scarf can be worn in many ways, so just a square scarf can change your style. Chic neckties, headscarves, head tie bands, handbag accessories, hat decorations, and hand straps are the perfect accessories to match any outfit.
A great fit for parties, traveling, weddings, ceremonies. It also is a perfect gift for your mom, friends, or coworkers.
Why CyrusCrafts™?
CyrusCrafts™ by an excellent infrastructure background,  professional and specialized activity in the field of sales and export of high-quality vintage and modern Iranian goods to different parts of the world, is now proud to offer you the most peculiar and original decorative and tasty items with the latest transfer processes, Support Customers and after-sales service, responsibly.
We present The Originality, quality, beauty, uniqueness, health, and a good sense of a safe purchase and delivery.
Size

150*150 cm

Material

cotton voile fabric
twill fabric

Color

Orange
Purple
Red