Persian Blond Crow Cotton Unique Scarf AC-522
Width: 150 cm | 59.05 inch
Height: 150 cm | 59.05 inch
Material: cotton voile or twill fabric
Color: white, green
Pattern: Iranian blond crow figure
A Glance at Blond crow scarf AC-522
This lovely scarf is representing the blond crow which is an exclusive inhabitant of Iran that lives in the east and southeast of this country. The way that this fashionable scarf is designed is artistically special. The harmonic colors, the real genre for the blond crow in contrast to the general atmosphere of drawing, makes it outstanding.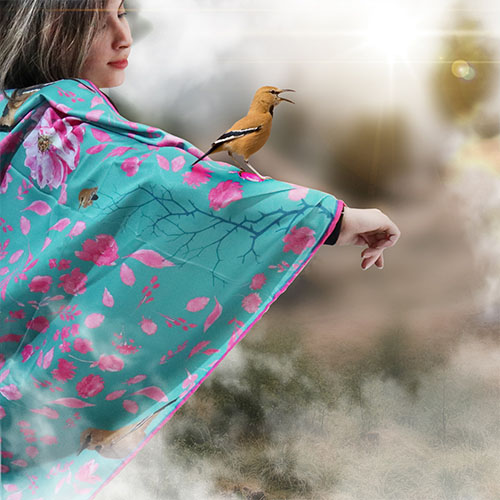 Why CyrusCrafts™?
CyrusCrafts™ by an excellent infrastructure background, professional and specialized activity in the field of sales and export of high-quality vintage and modern Iranian goods to different parts of the world, is now proud to offer you the most peculiar and unique accessories, decorative items, and tasty foods with the latest transfer processes, Support Customers and after-sales service, responsibly.
We present The Originality, quality, beauty, uniqueness, health, and a good sense of a safe purchase and delivery.
Size

150*150 cm

Material

cotton voile
twill fabric

Color

Green
White