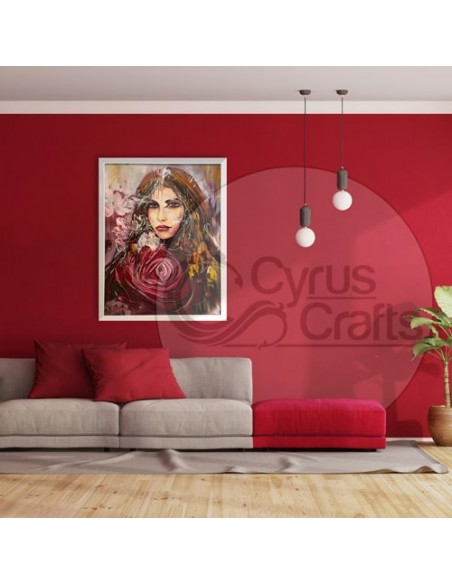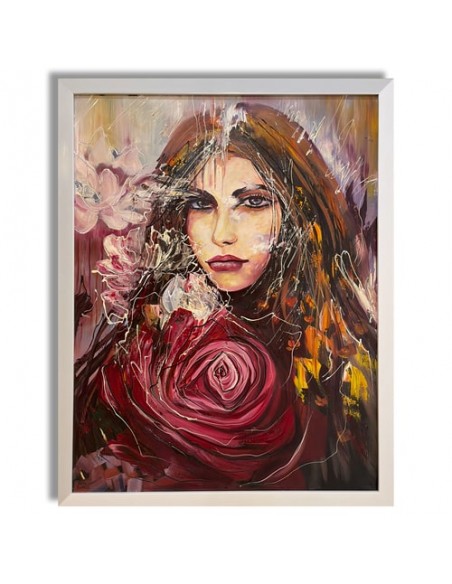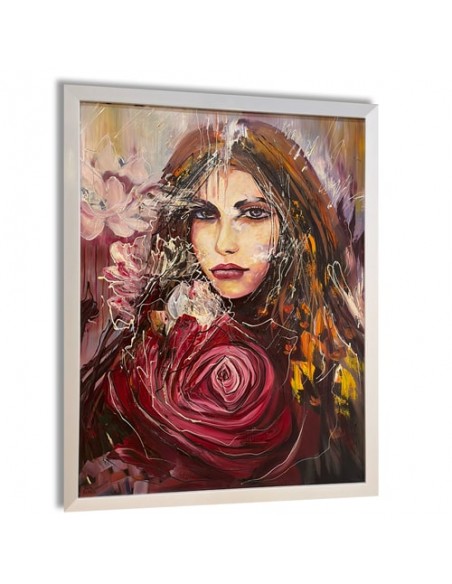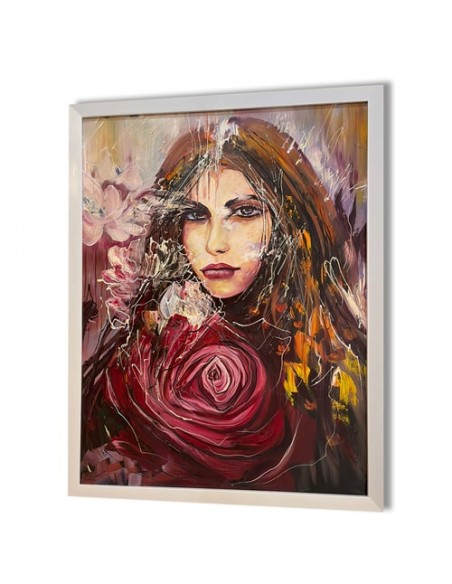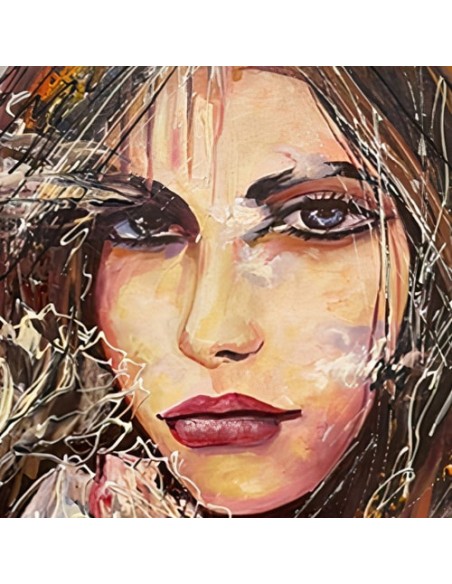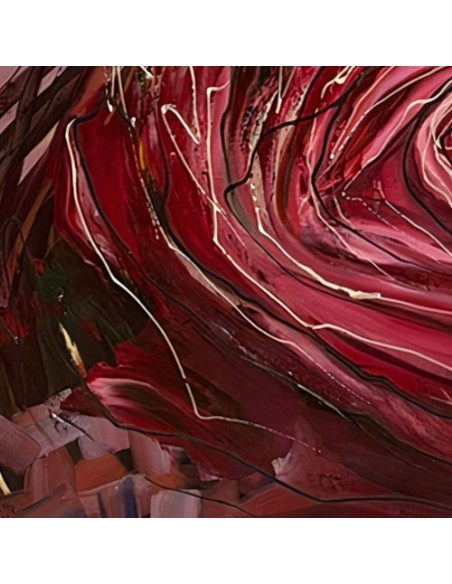 Rose Refinement AG-812 Oil Painting Canvas
Artist: Sarah Satkin
Size: 60 x 80 (cm)      1' 9 x 2' 6 (ft)
Border Size: 70 x 90 (cm)      2' 2 x 2' 9 (ft)
Origin: Persian
Foundation/Material: Oil Paints on the Canvas
Border Color: White
UV Resistance: Yes
Unique Oil Painting Canvas "Rose Refinement AG-812"
Rose Refinement AG-812 is another excellent oil canvas by "Sarah Satkin" the Persian painter. Here is another successful work of art that has been painted on canvas. Choosing the suitable dark-tone paints concluded such a mind-blowing rose painting. Though there are rose prints out there with a massive variety in both design and color, what makes this canvas image so unique is the combination of flowers with a human being. Feel free to visit every artwork shop and see if you can find some stunning artwork like this one.
But what makes "Rose Refinement AG-812" so special is the combination of roses with humans in fine art; if one symbol represents love, power, royalty, beauty, sensuality, and mysticism, it is the rose. Also known as "the queen of flowers," the flower as we know it dates back to at least the Oligocene epoch (about thirty-three to twenty-three million years ago), and the combination of roses with human figures can double up the aesthetics of one art.
It might be interesting for you to know that humans and flowers have similar cells on a basic biological level. Plant cells also have a central vacuole and a cell wall. Animal cells do not have chloroplasts, central vacuoles, or cell walls. However, most other organelles within animal cells are similar to those in plant cells.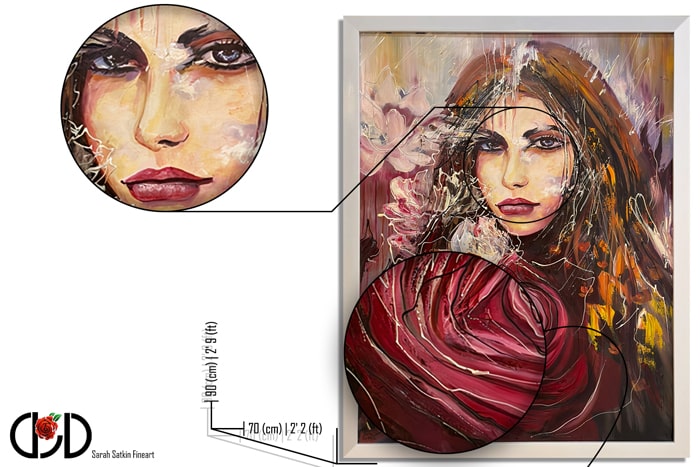 Rose Refinement AG-812 dimensions
Today, canvas images can vary in size, design, and technique, but what is the perfect dimension of a good poster/painting? It depends on the dimension of the place. Still, we know that wall art should take up 60%- 75% of the available wall space, wall space that isn't covered by furniture or moldings. Start by measuring the width and height of your wall and then multiply them by 0.60 and 0.75. It will give you a range of canvas print/painting sizes that will suit the space. Although the painting "Rose Refinement AG-812" with the size of (70 x 90 cm - 2' 2 x 2' 9 ft) makes this piece of art quite suitable for almost every place.


CyrusCrafts™ e-commerce website
Our company has a vast infrastructure and an incredibly professional sales department, and we export vintage and modern Iranian products worldwide. Thus, we are glad to offer direct products to customers via the latest transfer methods, customer service, and after-sales support. It is significant.  
Do you want to give this product a rating?
---
The cheapest painting ever lol