Handmade Gold Hoop & Drop Pearl Earrings AC-470
Weight: 1.54 g
Material: 18-karat gold and white pearl
Type of earrings: one drop, one hoop
Note: The price of gold and silver products may differ depending on their current price per ounce.
These days wearing mismatched earrings is a trend and shows that you are confident enough to be different. There are rules in choosing a great pair that makes you splendid and this product has followed them all, so without a doubt putting them in is the right answer!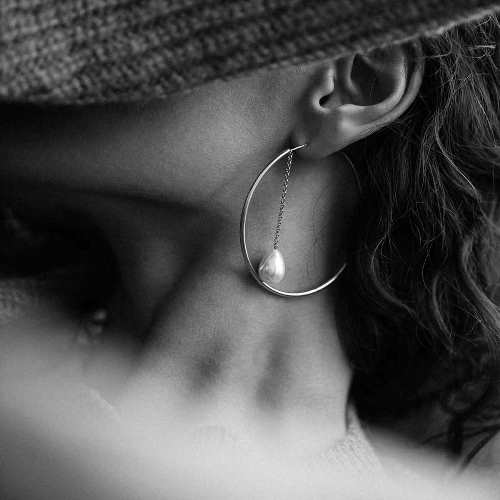 The perfect mismatched earrings AC-470
You will fall in love with these gorgeous drop earrings. A perfect gift for someone you love - these earrings make the ideal gift for girls and women on Mother's Day, Christmas, graduation, Thanksgiving, Valentine's, birthday, bridesmaids, anniversary. Perfect for wedding, engagement, graduation, party, prom, daily wear, and any event to be beautiful.
Why CyrusCrafts™?
CyrusCrafts™ by an excellent infrastructure background,  professional and specialized activity in the field of sales and export of high-quality vintage and modern Iranian accessories to different parts of the world, is now proud to offer you the most peculiar and original decorative and tasty items with the latest transfer processes, Support Customers and after-sales service, responsibly.
We present The Originality, quality, beauty, uniqueness, health, and a good sense of a safe purchase and delivery.