Vintage Compote Engraving Candy Bowl HC-234
Toreutics Candy/Nuts Compote Dish
Size: 40 cm)
Material: Copper
Color: Grey
Usage: Home / Home-office / office Decorative
Vintage Compote Bowl HC- 234
Toreutics Compote Bowl is one of the ancient Iranian handicrafts with a history of more than 3000 years, which is engraved on metal dishes. The metal embossing master draws the design work with a pencil on the dish.
Eslimi design is then engraved on the dish with a special artistic tool. This art has a large number of customers among the people of Iran and around the world. From different types of Toreutics metal handicrafts, we can mention the Toreutics tray, the embossing on metal vase, and hand engraving Compote decorative Bowl.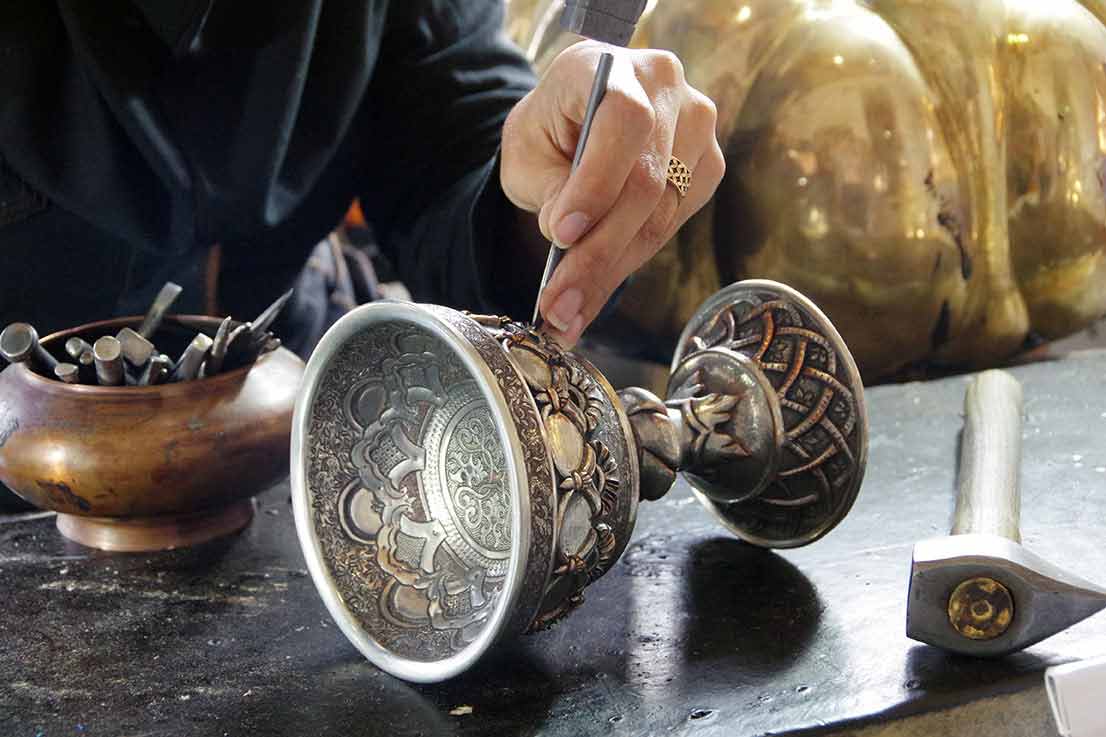 Why CyrusCrafts™?
CyrusCrafts™ by an excellent infrastructure background,  professional and specialized activity in the field of sales and export of high-quality vintage and modern Iranian goods to different parts of the world, is now proud to offer you the most peculiar and original decorative and tasty items with the latest transfer processes, Support Customers and after-sales service, responsibly.
We present The Originality, quality, beauty, uniqueness, health, and a good sense of a safe purchase and delivery.