Modern Wooden Floor Lamp ML7012 / KH-T
Head Type: E27
Height: 55.90 in
length: 17.71 in
width: 17.71 in
Weight: 2.415 kilogram
color: Gray
Body Material: Wooden
Modern Stand Lampshade ID-233
The Modern design of this traditional design wood base is a supremely stylish touch that complements all decor styles. Using fabric in a lampshade offers a bright but diffused light, a fabric shade brings a classic element to any space.
the perfect floor lamp to place anywhere you like, be it on either side of your bed, near a couch, or in a reading nook. The body of the lamp features notches from top to bottom that create a curvy candlestick-like base. It is amplified by its curves and traditional style creating a luxurious aesthetic in any space. It is easy to clean, durable, and long-lasting keeping its condition at its best for years to come.
Lampshade material
The shade material or cap of this Judon fabric model is in four colors: cream, brown, Nescafe, and gray, and the hemp design in harmony with these colors has given a special effect and beauty to the floor lamp. Due to this, some lamps, such as 100-watt solar lamps, produce a relatively high heat compared to other lamps, so it is resistant to the heat of the lamp and does not change state.
The base material or body of the standing lampshade is wooden and is made in three colors of hazelnut, brown, and self-colored (natural color of wood) and with wood material. This type of color is very transparent and creates a pleasant feeling and is in harmony with the shade color. The position of the cap or shade of this lampshade is standing in such a way that it does not move on the head and is fixed by the screw ring.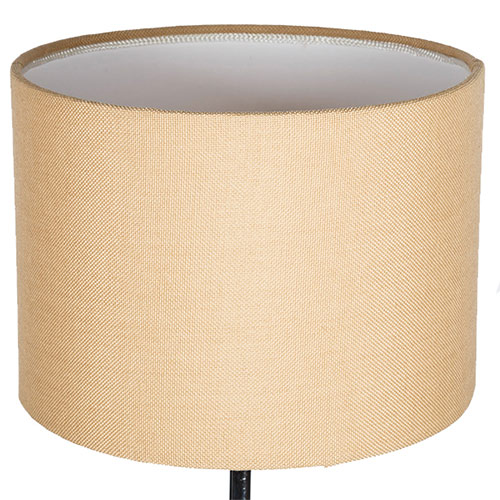 Exposure rate of Floor Lamp ID-233
ML7012 / KH model light spring standing lampshade is designed and made based on the idea of creating secondary and focused light in modern or classic spaces. In designing the light source lampshade code ML7012 / KH, small but very important technical points have been considered. The use of a quality E27 type headlamp, the exact distance of the headlamp from the shed, the long length of the wire, and the use of quality on/off switch are among these important points. For standing wooden lampshade code ML7012 / KH, LED lamps with an E27 base can be provided, which are completely suitable in terms of exposure.
Size

17.71*17.71*55.90 in

Weight

2.415 kilogram

Color

Gray