A Pair of Harris 4'X6' Hand-woven Carpets Rc-105
Tabriz hand-woven carpet / a pair of carpets
High durability and excellent quality 
Length: 6' 6.72" (200 cm) / Width:4' 11.04" (150 cm)
Density: 50 raj (knot per 7 cm)
Note: The raj is a unit for measuring the quality of the carpet, which shows the density of the number of carpet knots in the dimensions of 7 cm. the higher the density, the more exquisite the carpet will be.
A pair of hand-woven 4'X6' Tabriz carpets with Harris pattern Rc-105 with a copper background is the best option for those who want to buy Persian rugs and are looking for bright colors. hand-woven carpets have a lot of financial and artistic value.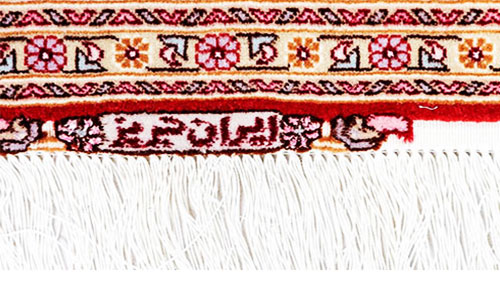 About a pair of Harris 4'X6' hand-woven carpets Rc-105
Harris 4'X6' rugs are woven individually in any color and any size, it is possible to use two rugs together, but there are always differences in some cases due to the hand-woven rugs. but these two beautiful red carpets that you see in the pictures, are 100% pairs and both carpets are no different.
CyrusCrafts™ by an excellent infrastructure background,  professional and specialized activity in the field of sales and export of high-quality vintage and modern Iranian goods to different parts of the world, is now proud to offer you the most peculiar and original decorative and tasty items with the latest transfer processes, Support Customers and after-sales service, responsibly.
We present The Originality, quality, beauty, uniqueness, health, and a good sense of a safe purchase and delivery.