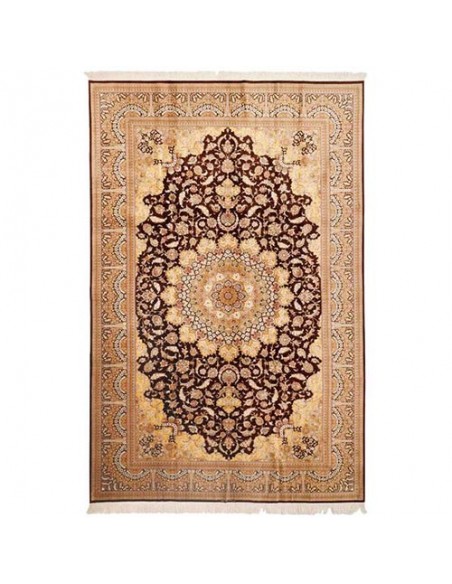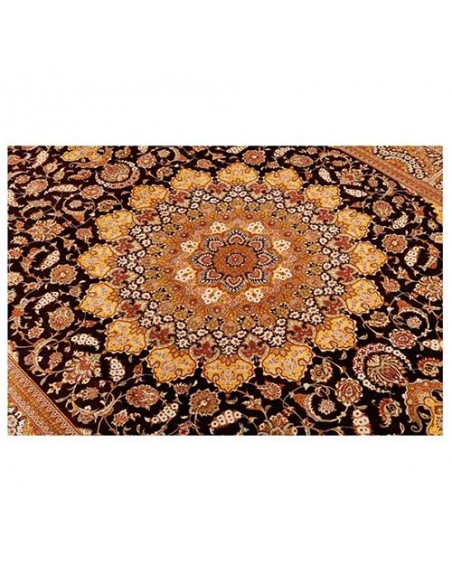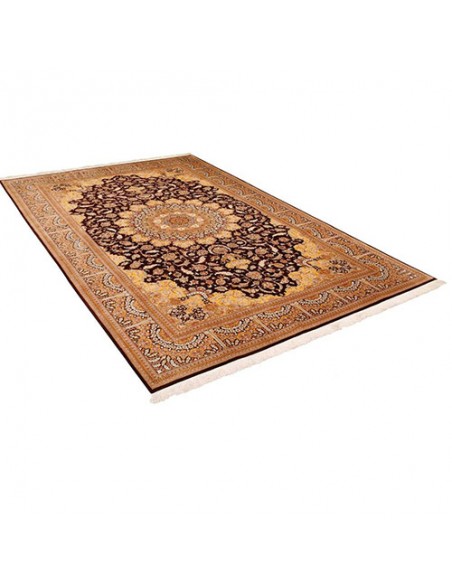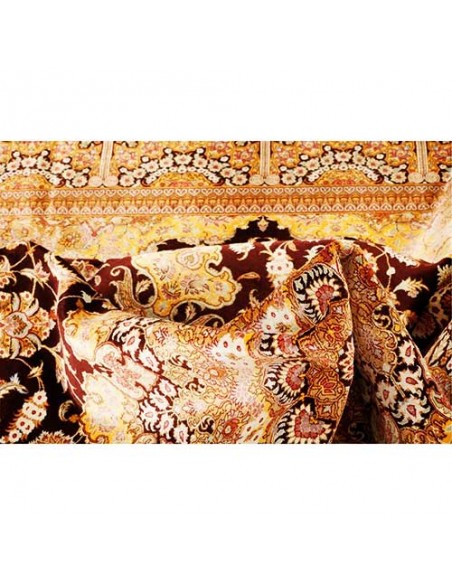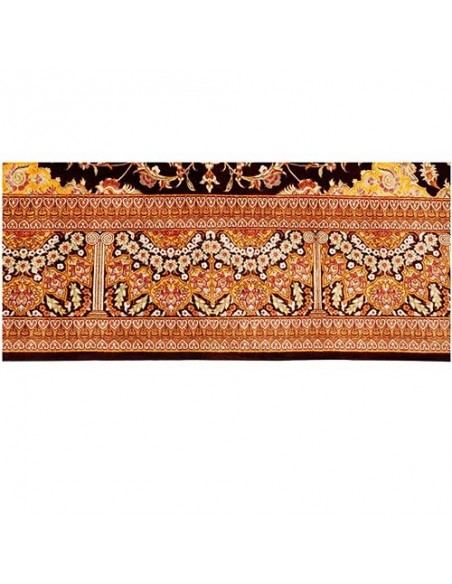 All Silk Hand-woven 6'X9' Carpet Rc-112
Qom hand-woven silk carpet with natural colors
With the pattern of the master Mohammad Sekard
High density and excellent quality 
Length: 9' 10.08" (300 cm) / Width: 6' 6.72" (200 cm)
Density: 60 raj (knot per 7 cm)
Note: The raj is a unit for measuring the quality of the carpet, which shows the density of the number of carpet knots in the dimensions of 7 cm. the higher the density, the more exquisite the carpet will be.
All silk hand-woven 6'X9' carpet has a very positive effect on interior decoration and gives a special beauty and charm to the interior design of the home.
Features of all silk hand-woven 6'X9' carpet Rc-112
Silk carpets have a special gloss and are anti-allergic and soft. Silk carpet is a luxury rug and fits the classic decoration. All over the world, for space with classic decor, an Iranian silk 6'X9' carpet is the best option.
Silk carpets are often used for spaces such as the living room due to their delicate material and high value and are not used for spaces such as children's rooms and busy spaces.
CyrusCrafts™ by an excellent infrastructure background,  professional and specialized activity in the field of sales and export of high-quality vintage and modern Iranian goods to different parts of the world, is now proud to offer you the most peculiar and original decorative and tasty items with the latest transfer processes, Support Customers and after-sales service, responsibly.
We present The Originality, quality, beauty, uniqueness, health, and a good sense of a safe purchase and delivery.