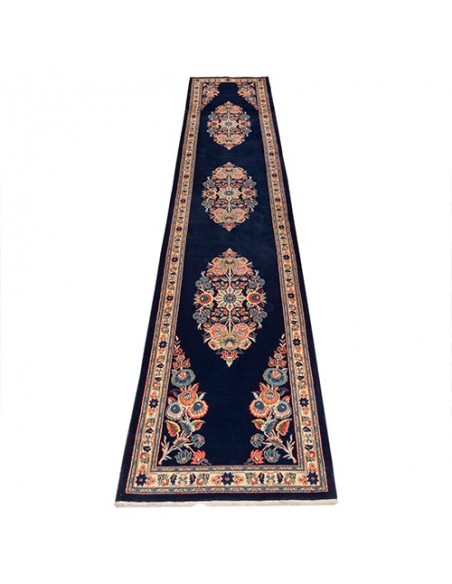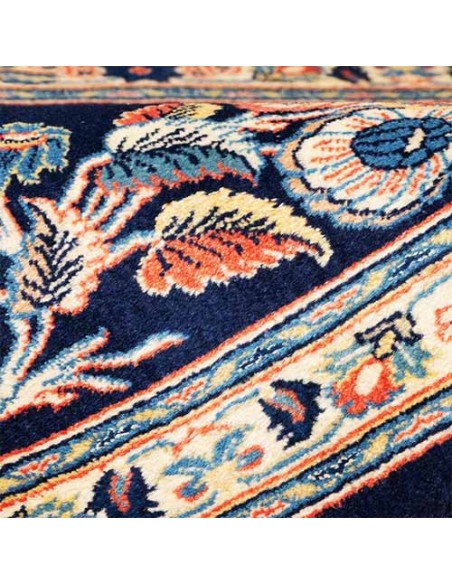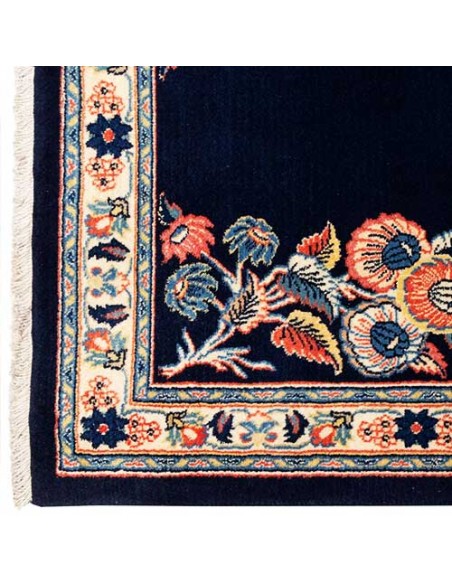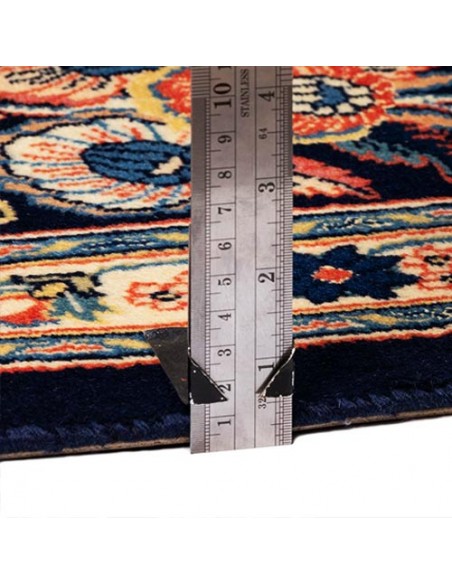 Varamin Hand-woven Navy Blue Runner Carpet Rc-521
Varamin hand-woven runner carpet
High durability and excellent quality 
Length: 12' 7.56" (385 cm) / Width: 2' 5.04" (74 cm)
Density: 40 raj (knot per 7 cm)
Note: The raj is a unit for measuring the quality of the carpet, which shows the density of the number of carpet knots in the dimensions of 7 cm. the higher the density, the more exquisite the carpet will be.
This product, Varamin hand-woven navy blue runner carpet with excellent quality and beautiful designs and colors and the use of high-quality wool can be the best choice for you.
Features of Varamin hand-woven navy blue runner carpet Rc-134
This runner carpet can be used in stairs, hallways, hall entrances, and all narrow parts of the house and gives a remarkable beauty to these parts.
The navy blue color in the background of this Persian carpet increases its beauty and also the use of dark colors in stair carpets can prevent them from getting dirty quickly, especially since washing hand-woven carpets is not easy and requires a specialist. So using a carpet that has both the originality and quality of the hand-woven carpet and does not get dirty quickly, can be the best option.
CyrusCrafts™ by an excellent infrastructure background,  professional and specialized activity in the field of sales and export of high-quality vintage and modern Iranian goods to different parts of the world, is now proud to offer you the most peculiar and original decorative and tasty items with the latest transfer processes, Support Customers and after-sales service, responsibly. we present The Originality, quality, beauty, uniqueness, health, and a good sense of a safe purchase and delivery.