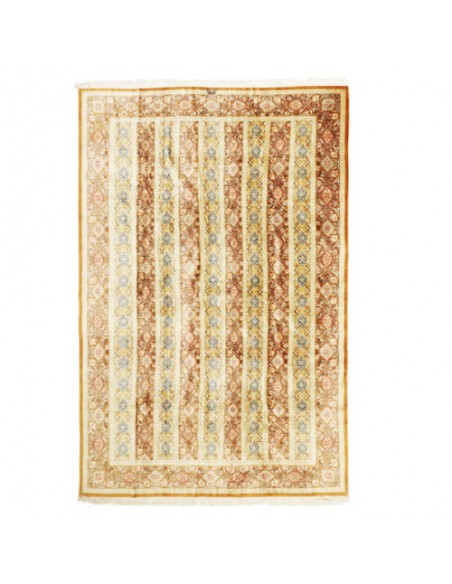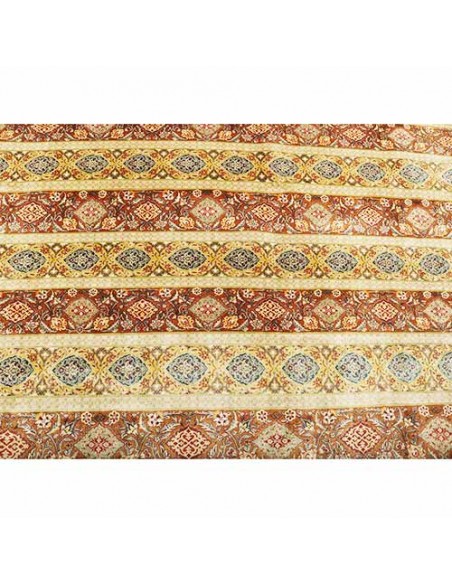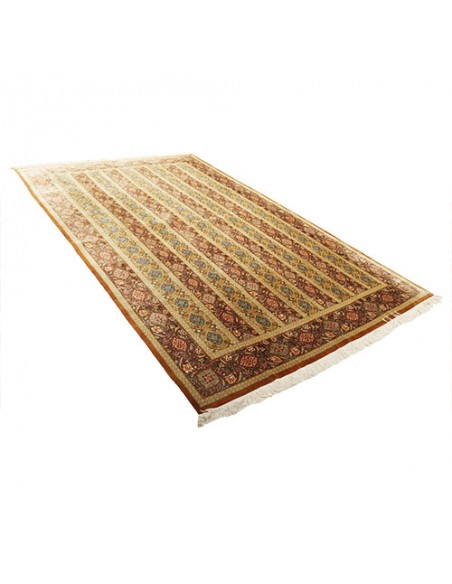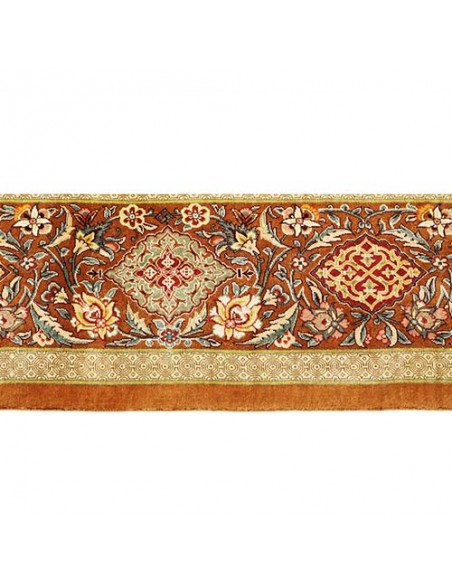 Qom Hand-woven 6'X9' Silk Cream/Beige Carpet Rc-136
Qom hand-woven silk carpet with natural colors
With the pattern of the master Mohammad Sekard
High density and excellent quality 
Length: 9' 10.08" (300 cm) / Width: 6' 6.72" (200 cm)
Density: 75 raj (knot per 7 cm)
Note: The raj is a unit for measuring the quality of the carpet, which shows the density of the number of carpet knots in the dimensions of 7 cm. the higher the density, the more exquisite the carpet will be.
Qom hand-woven 6'X9' silk carpet Rc-136 is made of 100% special silk. Other features of this wonderful carpet, we can mention the high density of its weave, which is about 75 ridges. The production of this handmade carpet using three weavers has taken about a year and a half.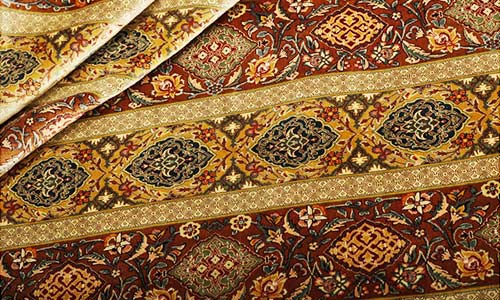 Is the price of this 6'X9' silk carpet Rc-136 cost-effective?
All-silk rugs like this have a very high financial and artistic value and over time they become an asset and their value increases. This luxurious and beautiful carpet with its all-silk weave and extraordinary quality, as well as attractive and magnificent color tonnage, has a very positive effect on your home decoration.
Such a 6'X9' carpet with this quality of weave and elegance, which is artistically and completely woven with the hands of Qomi carpet weavers, cannot be artistically priced.
CyrusCrafts™ by an excellent infrastructure background,  professional and specialized activity in the field of sales and export of high-quality vintage and modern Iranian goods to different parts of the world, is now proud to offer you the most peculiar and original decorative and tasty items with the latest transfer processes, Support Customers and after-sales service, responsibly.
We present The Originality, quality, beauty, uniqueness, health, and a good sense of a safe purchase and delivery.