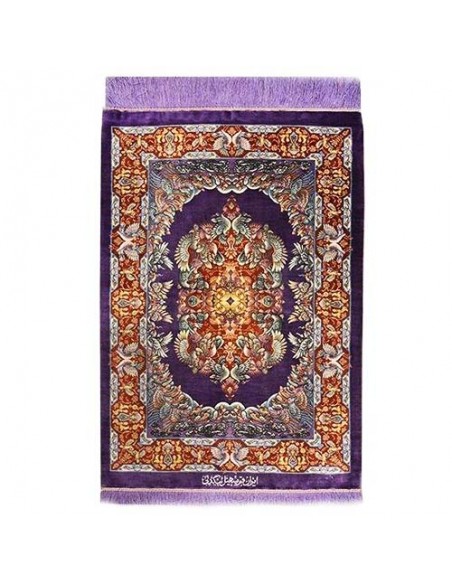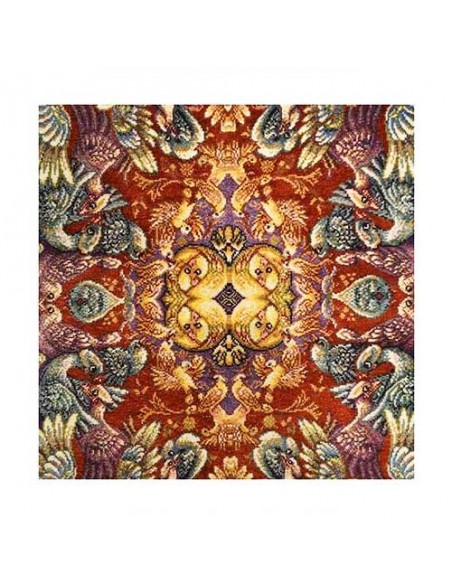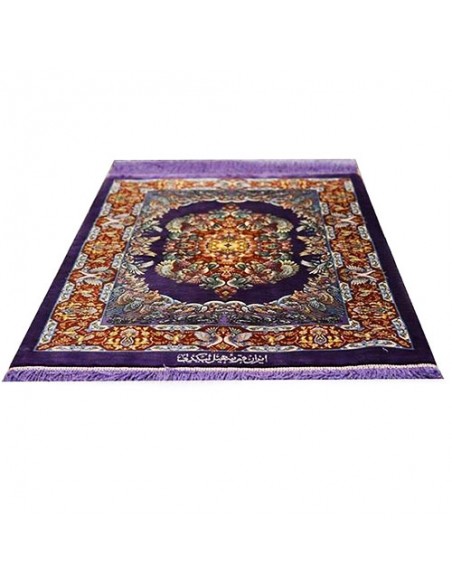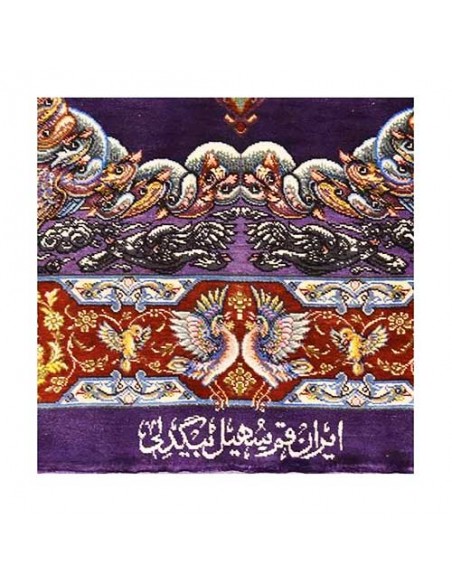 All Silk Handmade 1'X2' Purple Carpet With Toranj Pattern Rc-139
Qom hand-woven all silk carpet with natural colors
High density and excellent quality 
Length: 2' 11.4" (90 cm) / Width: 1' 11.52" (60 cm)
Density: 85 raj (knot per 7 cm)
Note: The raj is a unit for measuring the quality of the carpet, which shows the density of the number of carpet knots in the dimensions of 7 cm. the higher the density, the more exquisite the carpet will be.
This carpet is woven with high-quality silk. The color and design of this silk carpet are specific to the high-quality handicrafts of Qom. The artists of Qom have spent a lot of elegance in the weave of this very beautiful hand-woven silk 1'X2' carpet, which makes it one of the luxury carpets.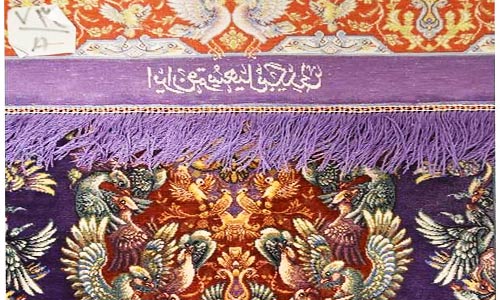 About buying and using this all silk hand-woven 1'X2' purple carpet Rc-139
The length of 90 cm and the width of about 60 cm of this carpet make it suitable for a space larger than one meter. However, our suggestion is to place this very exquisite rug in a space larger than one meter to make it look more. You can also use it as a beautiful painting on the wall of your house. The warp and weft of the carpet, are all woven from silk. The height of this carpet is about 0.5 cm which indicates the delicacy of its texture. In addition to all these features, the way this handmade carpet is dyed uses natural colors, making it an ideal carpet for the audience. Qom all-silk carpet with its special and beautiful colors brings pure Iranian art to your home.
CyrusCrafts™ by an excellent infrastructure background,  professional and specialized activity in the field of sales and export of high-quality vintage and modern Iranian goods to different parts of the world, is now proud to offer you the most peculiar and original decorative and tasty items with the latest transfer processes, Support Customers and after-sales service, responsibly.
We present The Originality, quality, beauty, uniqueness, health, and a good sense of a safe purchase and delivery.