Reversible 4'X6' Machine-woven Black Outdoor Rug Rc-142
Machine woven area carpet
Print without chemical sensitivities
Washable with color fastness
Soft and without static electricity
Resistant to sunlight
Length: 6' 2.76" (190 cm) / Width:4' 11.04" (150 cm)
This product, a reversible 4'X6' machine-woven outdoor black rug is designed and woven in Iran. Buying a rug with two sides and different designs is like buying two rugs. Durability and strength are the unique features of this modern rug.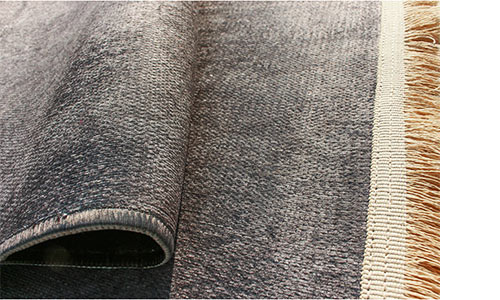 Features of Reversible 4'X6' machine woven black outdoor rug Rc-142
Stability in color against sunlight and any other light, stability in size and color after washing,anti-allergy, anti-bacterial, soft and without static electricity and its excellent quality are other features of this outdoor carpet.
This 4X6 rug can be used both in the bedroom, living room, between halls, kitchen, and other indoor environments of the home and outside the home.
CyrusCrafts™ by an excellent infrastructure background,  professional and specialized activity in the field of sales and export of high-quality vintage and modern Iranian goods to different parts of the world, is now proud to offer you the most peculiar and original decorative and tasty items with the latest transfer processes, Support Customers and after-sales service, responsibly.
We present The Originality, quality, beauty, uniqueness, health, and a good sense of a safe purchase and delivery.