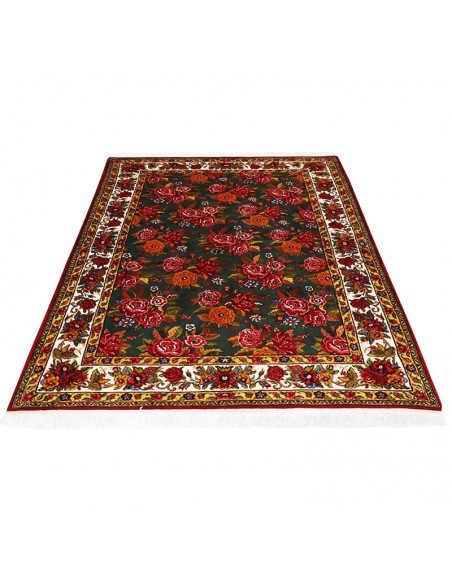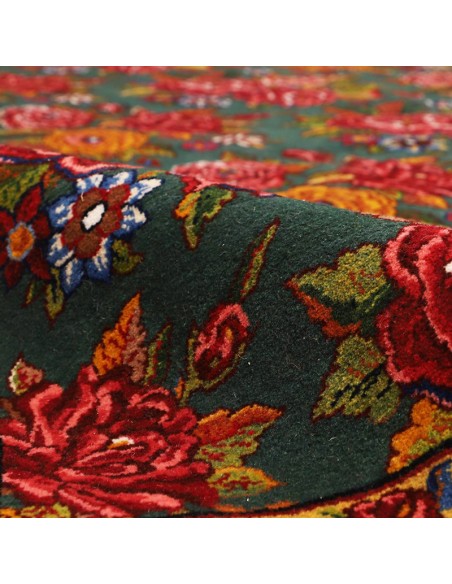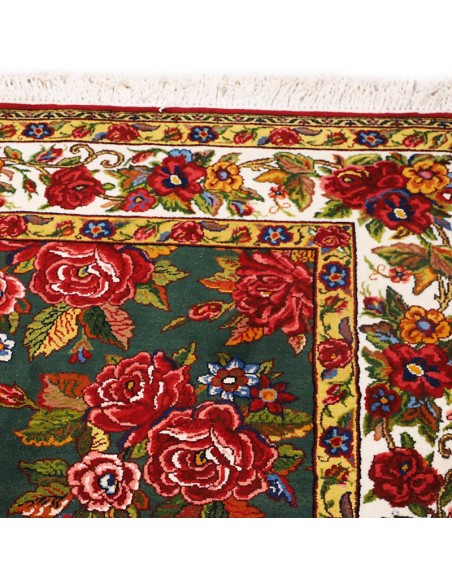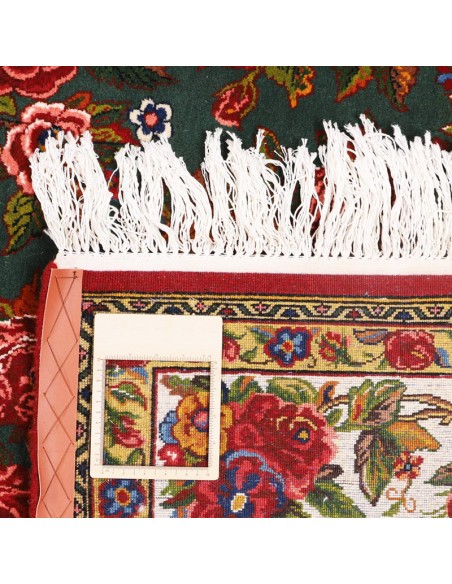 Handmade 5'X8' Wool Green Area Rug Rc-230
Bakhtiari handmade rug
Great quality & Originality
Length: 8' 4.32" (255 cm) / Width: 5' 5.64" (167 cm)
Density: 30 raj (knot per 7 cm)
Note: The raj is a unit for measuring the quality of the carpet, which shows the density of the number of carpet knots in the dimensions of 7 cm. the higher the density, the more exquisite the carpet will be.
this handmade 5'X8' area rug with its stunning design can give a gorgeous effect to your home decoration. the dark green background of this handmade rug and its beautiful large red flowers, make it very special and unique. you can buy this rug from the Cyruscrafts online store at a cheaper price and higher quality than everywhere.
Features of Bakhtiari handmade 5'X8' wool green area rug Rc-230
This carpet is made of quality natural wool that can save heat in cold seasons.

Wool is the strongest material for carpet weaving.

This hand-knotted rug has a density of 30raj.

This product has a unique and traditional pattern.

This 5'X8' rug has dimensions of 8' 4.32" X 5' 5.64"

These types of rugs are suitable for living rooms and hotels.

This rug has an appropriate thickness.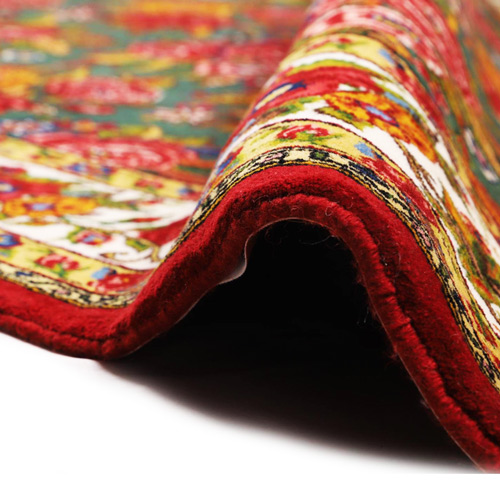 Bakhtiari handmade wool green area rug Rc-230 in home decoration
A green rug reflects the energy and a sense of life. the combination of green and gray makes the green appear more vibrant. you can balance these cold colors with a warm one such as wood tones. We suggest you heighten the drama by adding some decorative subjects in tan or gold. The green rug can harmonize beautifully with metallic and wooden accessories. A green rug such as this one gives senses like hope and comfort to your home design. This area rug can use in classic styles or traditional.
CyrusCrafts™ by an excellent infrastructure background,  professional and specialized activity in the field of sales and export of high-quality vintage and modern Iranian goods to different parts of the world, is now proud to offer you the most peculiar and original decorative and tasty items with the latest transfer processes, Support Customers and after-sales service, responsibly. We present The Originality, quality, beauty, uniqueness, health, and a good sense of a safe purchase and delivery.
---
Genuine Quality Persian Rug