Outdoor Modern 4'X7' Carpet Rc-231
Machine woven outdoor rug Rc-231
Premium Quality
Easy Cleaning & Portable
Length: 7' 4.56" (225 cm) / Width: 4' 11.04" (150 cm)


This outdoor modern 4'X7' carpet is suitable for flattening out of home in the front porch, patio, deck, or balcony to give you a striking outdoor decoration. The amazing irregular ZigZog design of this modern outdoor rug makes it so stunning. Just a rug and a few folding chairs are all you need to enjoy the skyline outside this house. If you have a small space, cover it with wall-to-wall outdoor carpeting to make the most of it. With a cozy chair and soft carpeting, a tiny balcony becomes a relaxing place for reading or enjoying a cup of coffee. 
Features of outdoor modern 4'X7' carpet Rc-231
This outdoor rug is made of quality polyester that guaranteed its durability.
The design of this outdoor rug is very stylish and trendy.
The price of the rug compared to other similar models is low.
This product has easy to clean and portable.
This outdoor rug is versatile and very functional for use outdoor or even indoor.
Whenever you don't want to use it, simply roll it up and store it on the side. You won't have to take up too much space when you are not using them.
The texture of this outdoor rug is Kid & pet-friendly, so it's safe for everyone.
Stress-free cleaning and rinsing with soapy water and air drying
You can use this 4X7 rug also indoors in rooms, hallways, living rooms, kitchens, etc, and make a beautiful special decoration that attracts any viewer.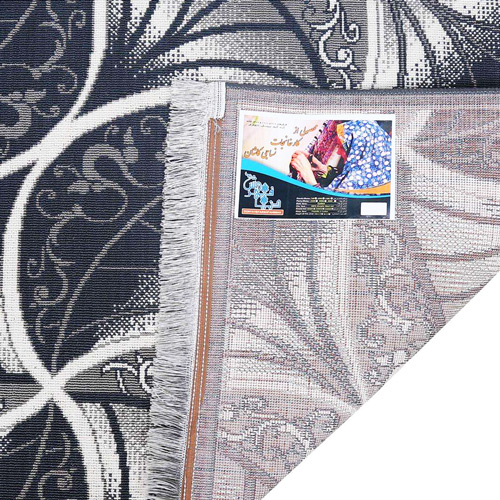 CyrusCrafts by its solid infrastructure, professional and specialized experience in sales and export of high-quality vintage Iranian items to Canada and US, is now happy to offer you the most unusual and original decorative and tasty items with the latest transfer processes, Customer Service, and after-sales support, responsibly. We present The Originality, quality, beauty, uniqueness, health, and a good sense of a safe purchase and delivery.
---
Great product for its price