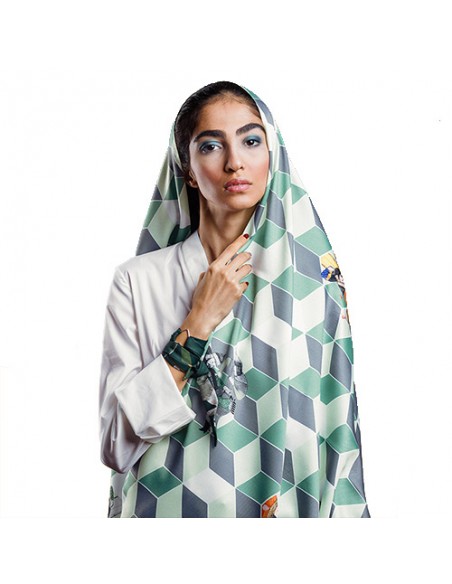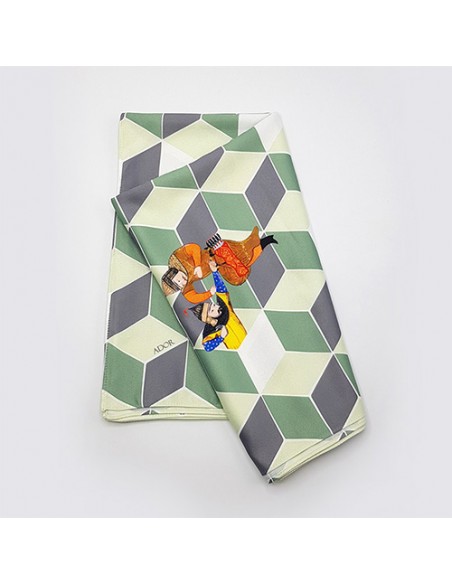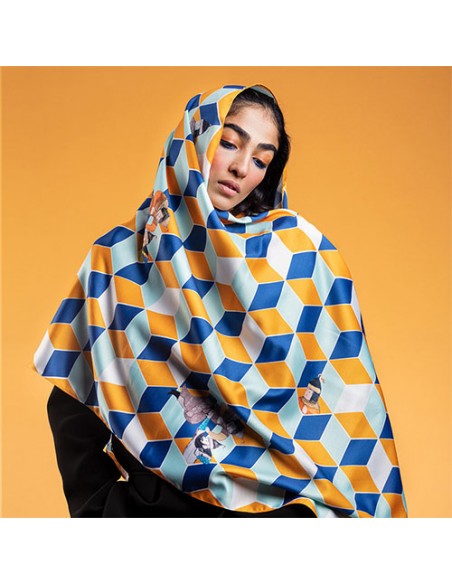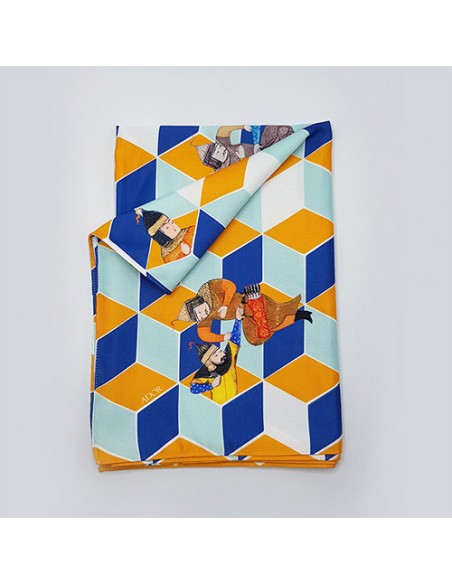 Persian Cotton & Polyester The Knight Scarf AC-553
width: 200 cm
height: 70 cm
substance: cotton and polyester
pattern: geometric motifs and Iranian knight
color: orange, green
Since the knight scarf is made of polyester and cotton is super soft, comfortable, and breathable. The super soft and lightweight material makes it skin-friendly without discomfort feeling. This scarf can be used as a headscarf or around your neck and is perfect for all occasions, such as the beach, taking a walk, traveling, chilly morning, daily workday, or hanging out with friends.
About Persian Cotton & Polyester The Knight Scarf AC-553
In visual arts, motifs are forms that the major feature is being repeated attractively. In designing this scarf the artist has augmented the knight element to break the motifs routine, to remark Iranian's culture and traditional arts that is used on many accessories and crafts. The figure of those two men represented in the drawing is inspired by "Khavaran name" a Persian religious epic poem composed by Ibn Hossam Khosfi, in the 15th century.

Washing Tip For Persian Cotton & Polyester The Knight Scarf AC-553
It is better to hand wash or dry clean this product.
Today, hijab styles incorporate traditional and contemporary elements. Turbans, headscarves, wrapped hijabs, and pashminas are among the most popular types of Islamic hijab styles. They each have their own unique characteristics and allow wearers to express their personalities.A powerful, empowering fashion statement, the hijab has gained widespread recognition and acceptance in recent years. Hijabs can be an incredible source of beauty and inspiration when worn with confidence and pride.
Why CyrusCrafts™?
CyrusCrafts™ by an excellent infrastructure background,  professional and specialized activity in the field of sales and export of high-quality vintage and modern Iranian goods to different parts of the world, is now proud to offer you the most peculiar and original decorative and tasty items with the latest transfer processes, Support Customers and after-sales service, responsibly.
We present The Originality, quality, beauty, uniqueness, health, and a good sense of a safe purchase and delivery.
Size

200*70 cm

Material

cotton polyester

Color

Green
Orange