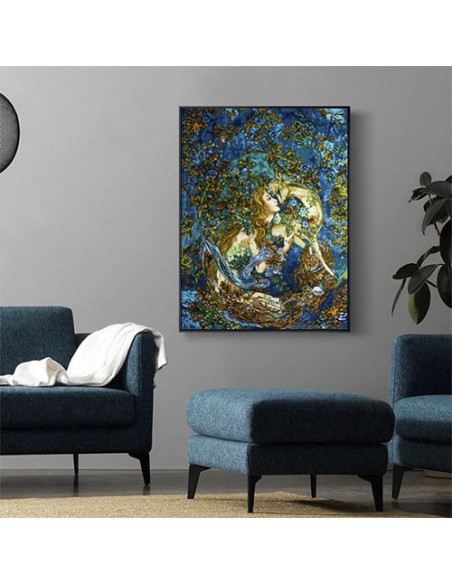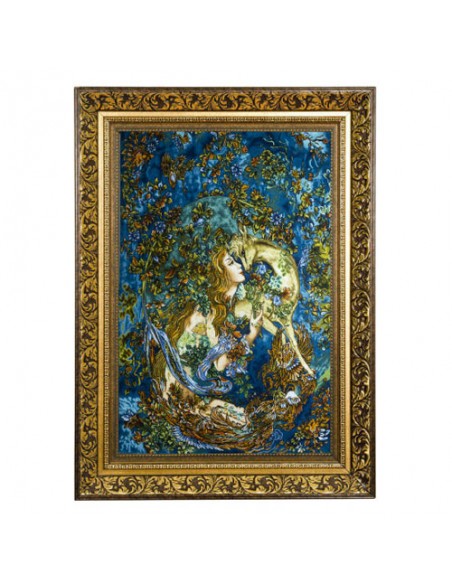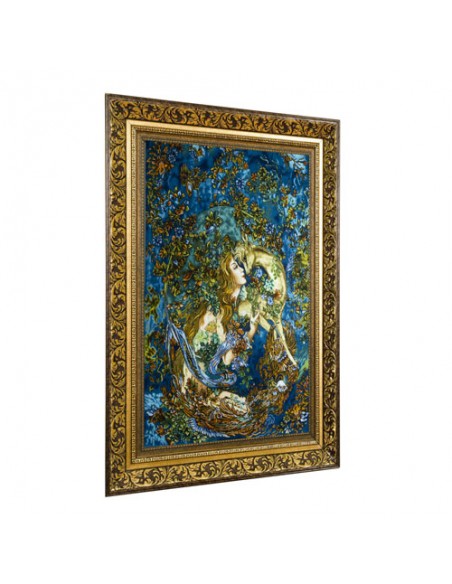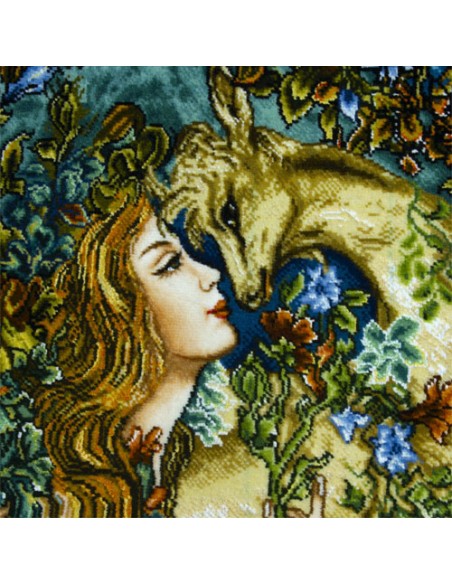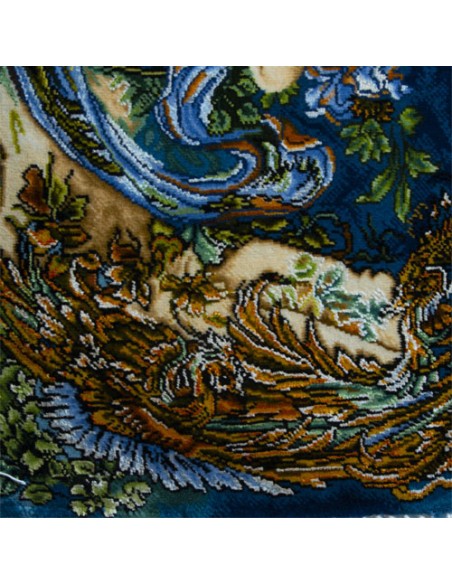 Endearment Beseech Silk Tableau Rug (Pictorial Carpet)
Size: 60 x 90 (cm)      1' 9 x 2' 9 (ft)
Border Size: 85 x 115 (cm)      2' 7 x 3' 7 (ft)
Origin: Persian, Tabriz
Foundation/Material: Wool & Silk
Border Material: PVC
Weave: 100% Hand Woven
Endearment Beseech Persian Tableau Rug
We will now answer that question. So the main difference between the two Tableau Rugs (Pictorial Carpet) and a normal Rug is that you mostly use them as a Decorative/Dramatic object to make the atmosphere come to life. Furthermore, it has much potential to turn bland into something lively.
These carpets have been framed like a painting, which allows you to use them as one.
Tableau Rugs or Pictorial Carpets are divided into two kinds, Hand-Woven and Machine-Woven, but the quality of the two is not comparable. Never Hand-Woven Carpets have so much value due to the hard-working process and precisely expensive materials, and sometimes it takes years to accomplish one!
Artistic Endearment Beseech Silk Tableau Rug (Pictorial Carpet) is one of the most magnificent tableau rugs. The eye-catching pattern comes from the rich/historical culture of Persian cultivation and exhibits all the peace in nature and everything in between.
Things You'd Better Consider When Buying A Pictorial Carpet
The variety of colors is essential, as the peculiarity of the design, but what could be even more critical and highly considerable is the Tissue Density.
The better the Tissue Density, the higher the price, the finer the quality, and even the manifest.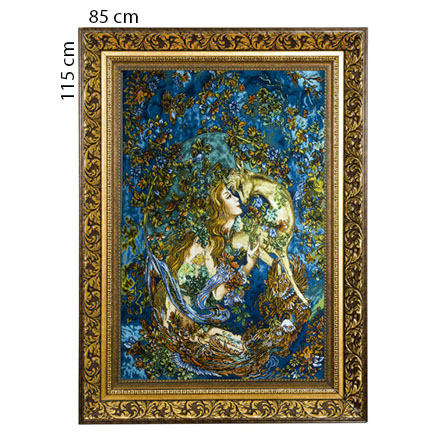 Why CyrusCrafts™?
CyrusCrafts™, with an excellent infrastructure background, and professional and specialized activity in the field of sales and export of high-quality vintage and modern Iranian goods to different parts of the world, is now proud to offer you the most peculiar and original decorative and tasty items with the latest transfer processes, Support Customers and after-sales service, responsibly.
We present Originality, quality, beauty, uniqueness, health, and a good sense of safe purchase and delivery.