Bahoo Caviar Classic Caviar Ta-222| 50 gram pack
Produced in Iran 
From Suruga and berry caviar
With wonderful taste and appearance
In package of 50 gram (1.76 ounce)
Bahoo Caviar Classic Caviar Ta-222 detail
Classic Bahoo caviar is made from Suruga and berry caviar and is produced, packaged, and distributed in the best conditions.
The classic Suruga caviar, or Ozone's caviar, is the smallest type of caviar. Suruga caviar grains are smaller than other caviar.
Classic berry caviar is made from Siberian estrogen fish. This type of caviar is dark gray or black and its grains are small.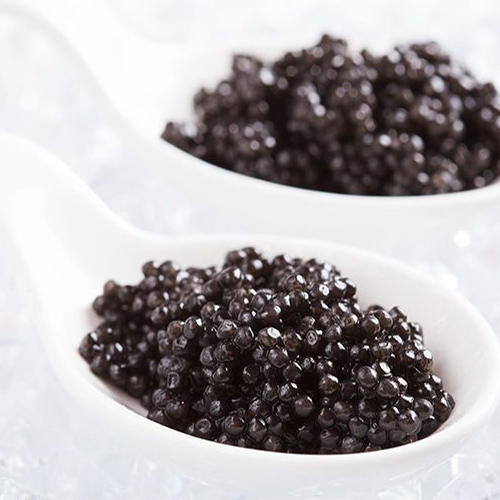 Because there is so little difference between Suruga and Berry caviar, they are usually called by the same name
Why CyrusCrafts?
CyrusCrafts™ by an excellent infrastructure background,  professional and specialized activity in the field of sales and export of high-quality vintage and modern Iranian goods to different parts of the world, is now proud to offer you the most peculiar and original decorative and tasty items with the latest transfer processes, Support Customers and after-sales service, responsibly.
We present The Originality, quality, beauty, uniqueness, health, and a good sense of a safe purchase and delivery.
Weight

50 gram (1.76 ounce)
You might also like
Tasty!
Culture
Ta-189
Produced in Iran  Has a pearly white color In package of 50 gram (1.76 ounce)