Gallardo Dark Chocolate Ta-896| 60% cocoa
Produced in Iran 
Degree of bitterness: 60%
Made only from organic cocoa beans
With beautiful packaging
In package of 400 gram (14.10 ounce)
Everything about Baraka Fun Chocolate Ta-896
Dark chocolate is made from cocoa butter instead of milk butter. Gallardo dark chocolate is excellent bitter chocolate in Iran, and if you eat it, you will no longer be interested in eating other chocolates. The more cocoa in the chocolate, the more bitter it will be, but the bitterness in this product is not so much that it ruins the effect. 
The properties of dark chocolate are enormous. According to the World Health Organization, eating dark chocolate increases mental health and eye health, improves blood circulation, enhances and provides energy, provides oral health, is a good source of antioxidants, provides heart health and arteries, and the treatment of chronic cough.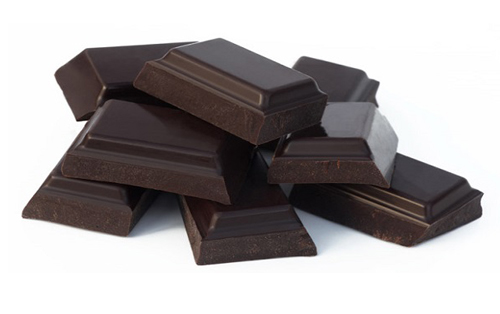 Benefits of Gallardo Dark Chocolate Ta-896
When you are doubtful, eating chocolate cannot harm your body. There are many health benefits to cocoa chocolate, one of the most nutritious foods in the group of superfoods. Baraka dark chocolate is also a rich source of antioxidants that can be very useful for cardiovascular health and effective in eliminating toxins and free radicals. Anti-inflammatory properties, improved brain function, and improved blood circulation are also properties of dark chocolate.
You might also like
Tasty!
Aidin
Ta-241
Produced in Iran (Tabriz) With hazelnut kernels In package of 1 kg (2.2 pound)
Tasty!
Parmida
Ta-292
Produced in Iran Degree of bitterness: 84% Delicious vegan chocolate In package of 1 kg (2.2 pound)
Tasty!
Bykit
Ta-689
Produced in Iran dark chocolate with wafer Delicious chocolate Rich in energy In package of 500 gram (1.1 pound)