Large Women's Carpet Bag AC-1080
Material: Leather & Carpet
Size: 50*43*14 | 19.68*16.92*5.51
Color: Red & Brown
Gender: Woman
Persian carpet bag
The large women's bag is made of seventy-year-old Iranian carpets and natural leather. But due to the use of original carpets, only one of these bags is available. So if you order it, it will be made with another carpet that is similar.
Design and details of carpet bags
The designs of the carpet, the Shahyad or the Freedom Tower of are the symbol of Tehran and one of the masterpieces of Iranian architecture that is world famous. The role of the martyr in this carpet is very unique and for this reason there is only one example of this bag.
Depending on your style and taste, you can hold the bag on your shoulder or by hand.
 .This bag is suitable for the office  .The size of the bag is 50 * 43 * 14, which can hold laptops, books, accessories and make-up bags
 .This bag is suitable for the office
It is also the best option for family parties where you need more accessories
This bag is very suitable for work and university due to its dimensions, you can combine this bag with casual and sporty style. The red color of the carpet also
gives you a bold and different style
Due to the crowded role of the bag, it is better to use minimal clothes to create a unique and beautiful contrast. This difference makes you shine and stylish in public.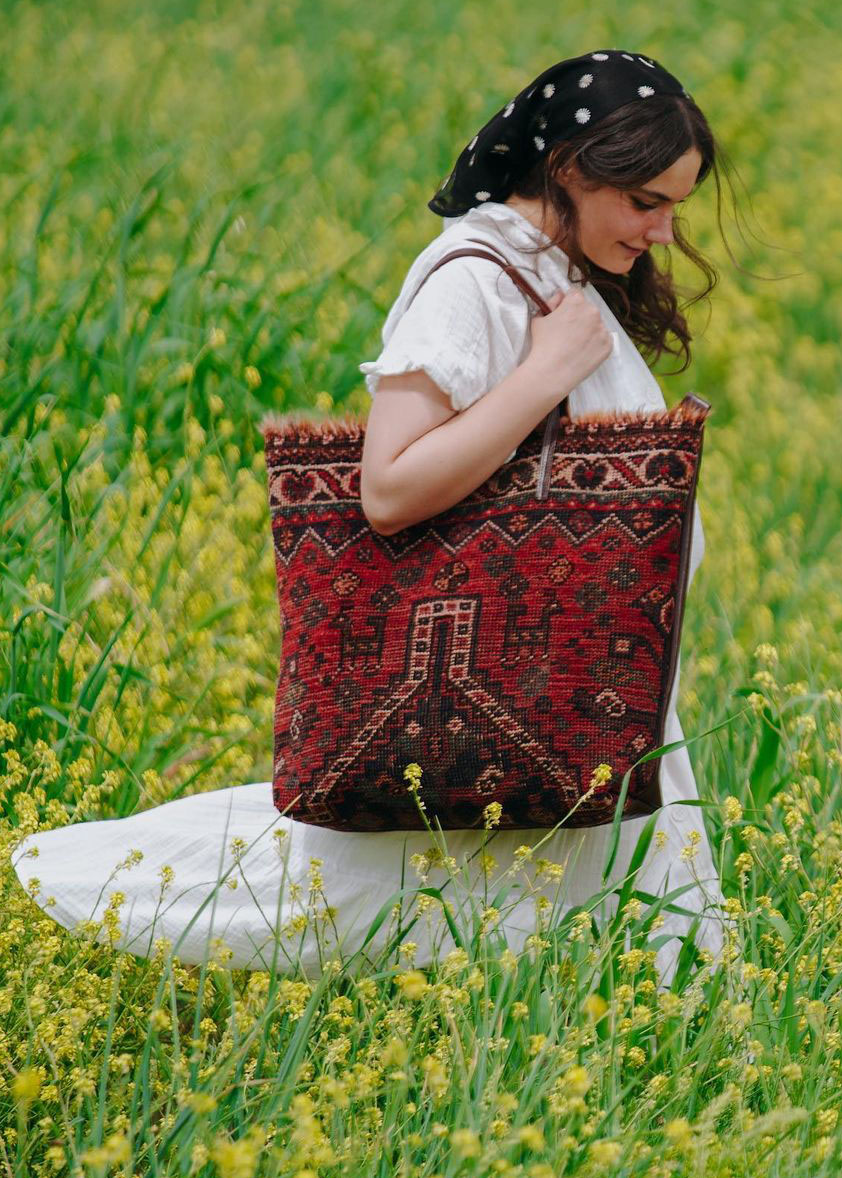 This bag is a great and surprising gift because it is unique. Also for those who love Iranian architecture and culture, this bag is reminiscent of the beautiful land of Iran.
In Cyruscrafts online store, we send Iranian culture and art in the form of handmade products to countries such as the United States and Canada, to give Iranian love and creativity to the world.
Size

50*43*14

Material

Leather

Color

Red

Target Gender

Womens clothing