Material: Rug & Original leather
Size: 30*26*10 | 11.81*10.23*3.93
Color: Brown
Gender: Woman
Iranian art
Khatoon shoulder bag is made of natural brown leather and ninety year old Iranian carpet. This bag with a minimal design is suitable for casual and classic style. 
About Fars province carpet
Fars carpet is registered by UNESCO due to its special design. Baseri rug is the most famous Persian carpet. The women of the Baseri tribe are responsible for all the stages of dying and weaving the carpet.
All the designs that Persian women weave are mental and there are no designs beforehand. So to order this bag, the selected carpet design is different and you will have a unique bag.
Features of Khatoon bag
Khatoon natural leather bag with a size of 30 * 26 * 10 and a rectangular shape is very suitable and practical for daily or work trips. This bag has enough space for your cosmetics and accessories
The combination of natural leather color and hand-woven carpet makes a beautiful bag, which easily combines with sporty and classic style and makes you stylish and attractive.
If you use white, gray, and navy blue colors in your style, the charm of the bag will be doubled and others will pay attention to you.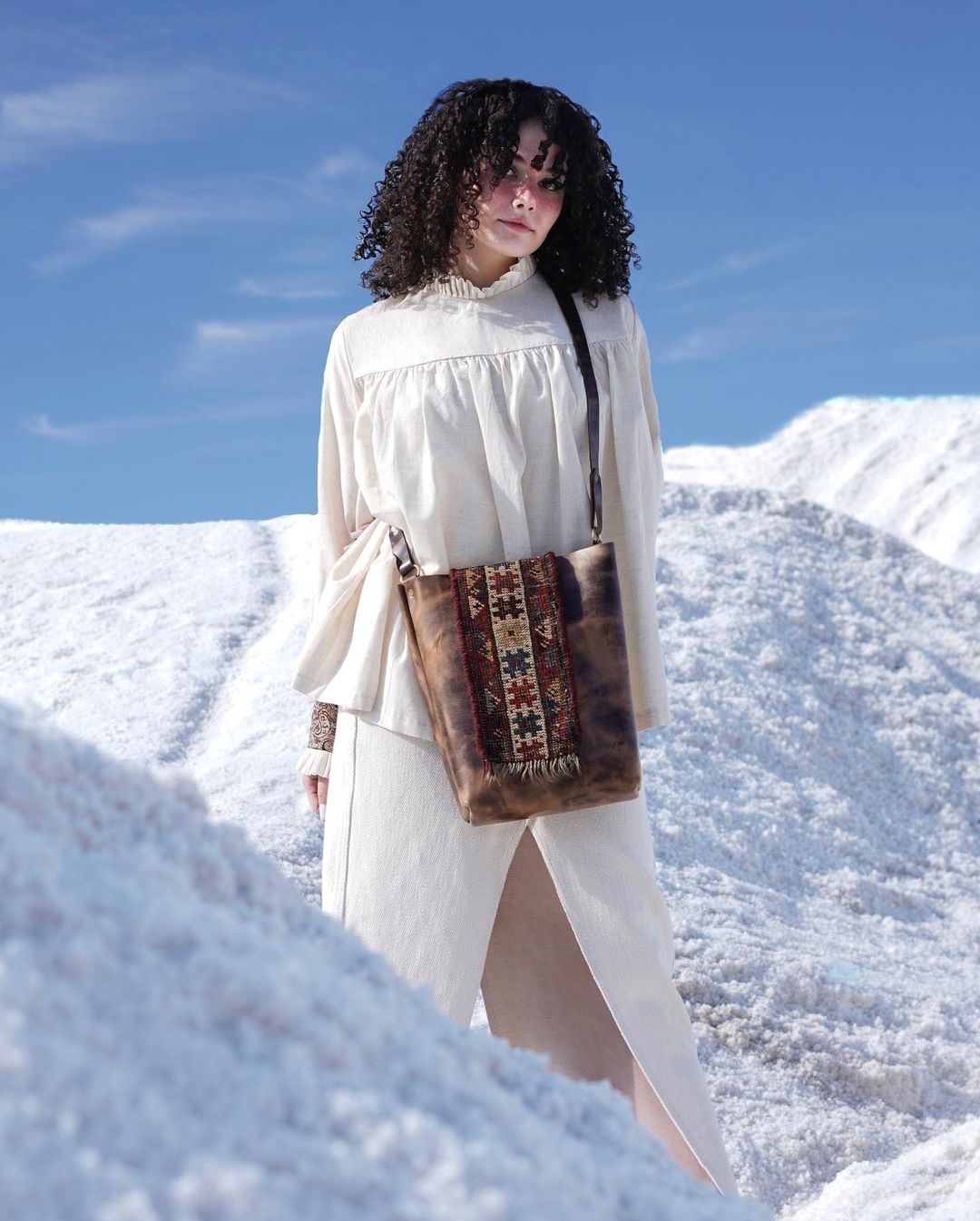 Throughout history, Iranian women have always been hardworking and artistic. At Cyruscrafts, we support Iranian women artists and send their handmade products to the United States and Canada, so that people around the world can get acquainted with powerful and creative Iranian women.
Of course, remember that there is only one number from each carpet bag, and if you order the same carpet, we will prepare the bag for you.
Size

30*26*10

Material

Leather

Color

Brown

Target Gender

Womens clothing