Material: Leather
Size: 25*16 | 9.84*6.29
Color: Dark brown
Gender: Men
Achaemenid engraving on leather
Men's handbags are made of cow leather and natural color, ideal for work and daily use. It is also the best choice for giving gifts to wife, father, and brother due to the unique Achaemenid design.
Achaemenid handbag design
The designs of Persepolis are engraved on natural leather; these designs symbolize the civilization and history of Iran. Lotus flowers, soldiers, horses, and Persian generals are the designs of this beautiful bag.
This bag with a size of 16 x 25 has a zipper and four card slots. It also has enough space for a cell phone, glasses, notebook, wallet, and cigarette pack.
Cow leather is painted with natural color for more quality and beauty. So it's one of the best choices for a valuable gift.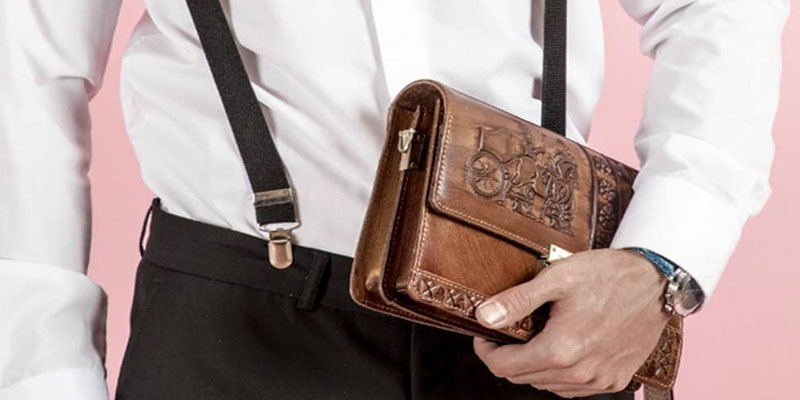 Application of handbag
This bag is suitable for daily use due to its medium size. It is also a stylish bag for work and work appointments, making your style unique.
The handbag is lovely for classic and sporty styles. Of course, you have to choose a suitable color scheme and match the bracelet, watch, or shoes. The use of leather bags in necessary friendly appointments makes men very attractive and makes the person very special. But if you are a lady looking for a suitable gift for a father, brother, or wife, this bag is the best option. Because despite its beauty and quality, it is also practical. It is also used for many years due to the high quality of cow leather.
In Cyruscrafts online store, you always have the best choices in front of you. So do not worry about quality; we only send you unique and original products.
Size

25*16

Material

Leather

Color

Brown

Target Gender

Mens clothing