Everyone has a different definition of junk food, but what they all have in common is that it can be harmful. These foods are very high in calories, fat and sugar also.
Although people may be more aware of the dangers of junk food today than in the past, not everyone is still aware of the harm that junk food and this type of unhealthy food can do to one.
Researches reveal that the combination of sugar and fat can lead to symptoms such as lack of control over eating. Regular consumption of Processes foods can increase the urge to eat. In such cases, the tendency to eat junk food and eventually the chance of gaining weight will increase as well as the risk of heart disease and type 2 diabetes.
In one of the latest explanations given in the New York Times about the wonderful science of addiction to junk or unhealthy foods, the fact that these foods have a high power to whet the appetite is not denied, even as a physiological reaction, and of course at the same time. It is said that this is the following the development of a specific strategy by the factories producing this type of food.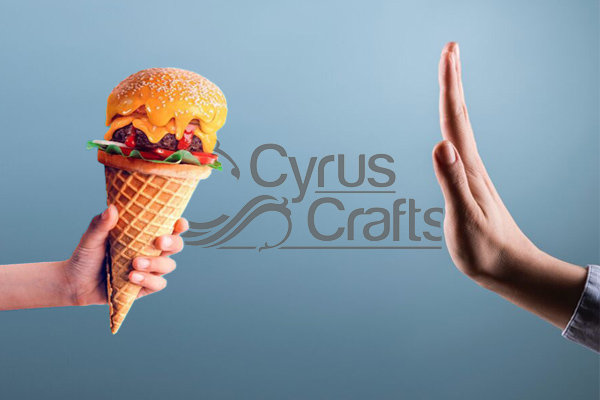 If you often find it difficult to buy and choose the right healthy food, or if you fail to maintain your healthy eating habits, it's time for our nutrition solutions to help you:
Too Busy to Think About Our Food and Health
Everyone is so busy in today's world, we are all looking for quick pleasures and we want to achieve whatever we get as soon as possible. Now everyone is looking for quick successes and they want to achieve their goals quickly. We endanger our health in exchange for deliciousness. We also tell ourselves that I have to eat something right now, but we do not pay attention to the quality of the food we eat. While to take care of your health, you should pay more attention to the food you consume. By improving your diet and eating more healthy food and nutritious snacks, you can reduce the chance of involving with these upcoming diseases.
Healthy Food Sources Are Limited
Changing habits is a too difficult to be done so easily. Every time you change your beliefs and feelings about a habit of yours, you will push your mind and body through new one. But at the end you will gradually see the affects you want. Repetition and practice is the key to a healthy eating habit that transforms our lifestyle for good. It can be a long process yes. Just focus on it and spend enough time to practice eating healthy foods such as nuts and vegetables instead of those super-unhealthy snacks to strengthen your health.
Junk Foods Are Typically More Accessible
Apart from the personal and separate reasons of each person in unhealthy nutrition, due to the ease of access to unhealthy foods, the consumption of these foods is intensified. Especially people who work long hours and feel the need to eat more snacks. Also, children are more exposed to the dangers of eating junk food than adults due to the availability of harmful foods. One way to prevent this is to avoid unhealthy foods and to teach healthy habits to children at an early age.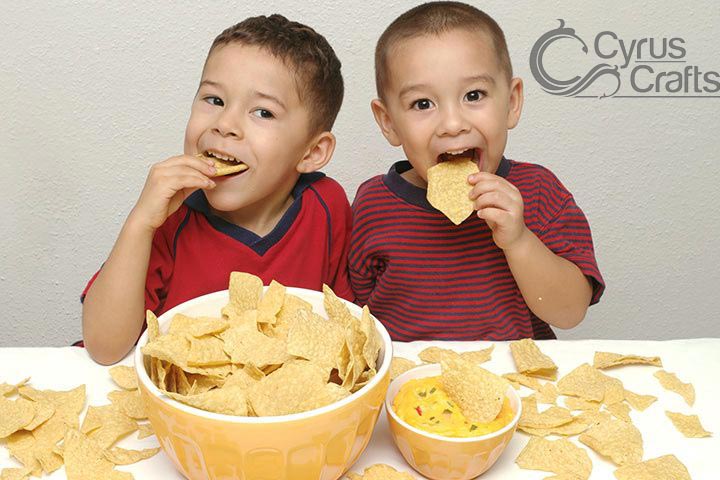 The Pros & Cons of Ready-to-Eat Foods & MREs
Ready-to-eat foods and MREs are available in any store nowadays and sure are a considerable option for those who work for hours and all they need is a quick snack to grab. These foods may not require spending special time and energy to make, but can be very unhealthy due to the fact that they are high in salt and low in other nutrients. Considering the benefits of the relevant food and snack stores. Unfortunately today we are witnessing the growth of the supply of these foods everywhere. But what you can do is to find a trusted base even online stores that provide you healthy foods and snacks.
Cheapness & Attractive Appearance of Junk Food
Unfortunately, buying poor quality, junk food, which only relieves the feeling of weakness and hunger is considered economically viable, multiplies their consumption. This causes people to be indifferent to the harms of consuming these foods and no longer pay attention to the dangers that may threaten their health.
Target 3 colors of nuts or other Snacks
In 2012, research showed that most people prefer to have 3 different types of food on their plate, but with 3 different colors. In this way, you can put some nuts or pieces of dried fruit in front of you as an alternative to snacks, which are usually considered as snacks, in order to create variety in taste and, of course, enjoy the benefits of all these foods. Have simple, varied colors with you.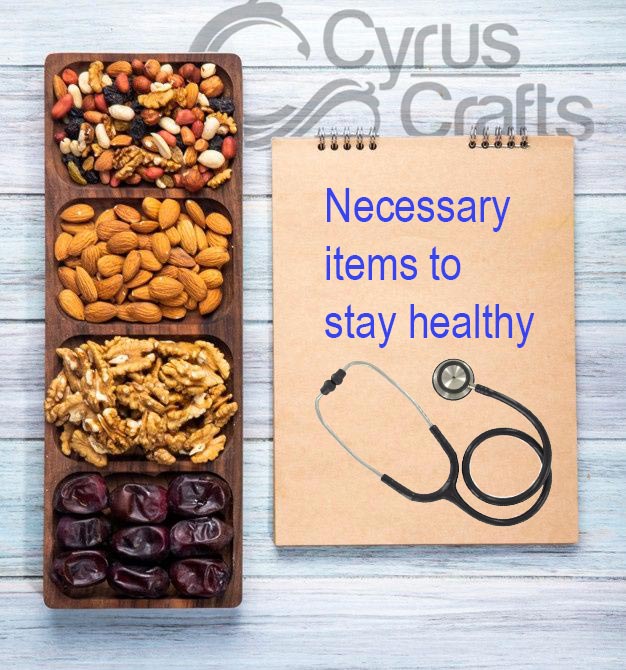 Self-Rewarding Solution
Reward yourself for the reduction of junk food at the end of the week! For example, you can save all the money you used to spend and buy a beautiful accessory as a gift after a while.
Well, if youare considering these methods which help you gain your health back. Remember that gradually reducing junk food is the key. The CyrusCrafts' specialized team is here to help you achieve that goal, and not only by provide you the healthiest food and snack, but with the power of truth.
---
Product added to compare.