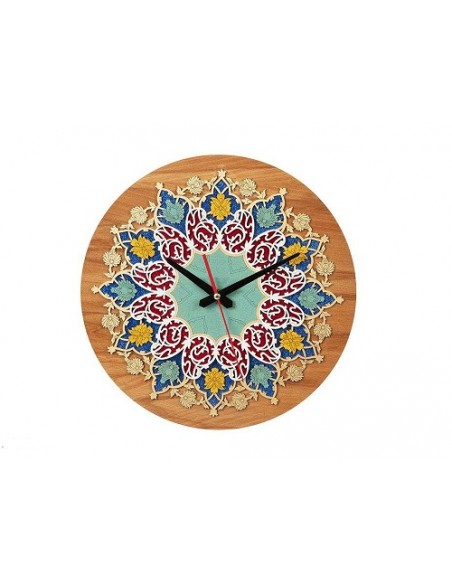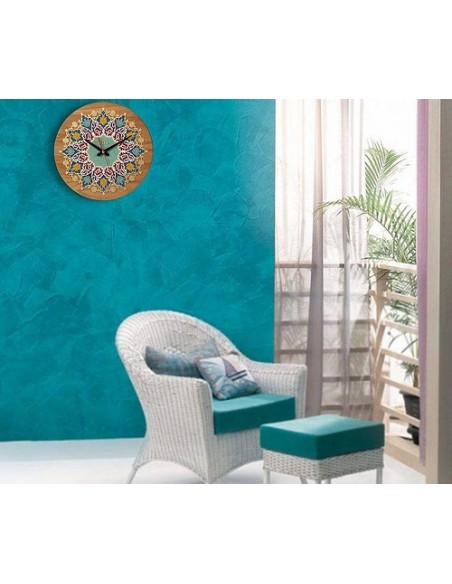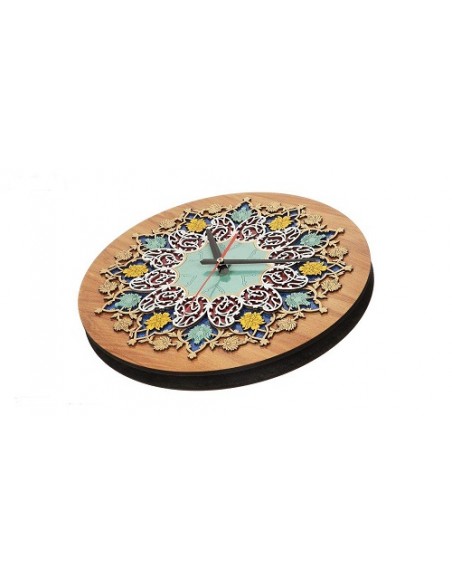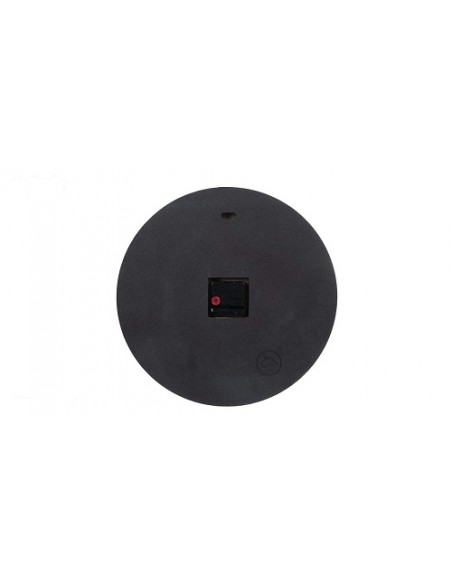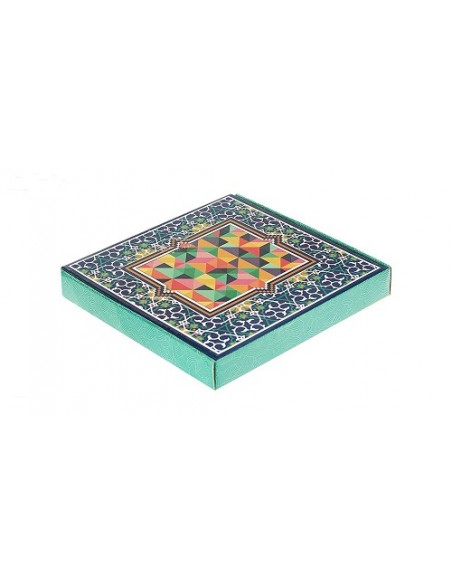 Persian Marquetry Wall Clock HC-302
Marquetry wall clock
Suitable as promotional gifts
Made by Professional Artists
Size: 35*35*3 cm
Material: Wood
Weight: 1010 gr
Color: Brown
This wall clock is made with Marquetry art. The wood used in this product has a unique quality.
Persian Wood Marquetry Wall Clock HC-302
Background and Marquetry wood of this product is beech wood. The painting of this watch is done exclusively with a polyester coating. This handicraft watch has an eye-catching and exquisite design and fits all kinds of decorations. Dear customers, this product is presented to you with a beautiful colored gift box.

Why CyrusCrafts™?
CyrusCrafts™ by an excellent infrastructure background,  professional and specialized activity in the field of sales and export of high-quality vintage and modern Iranian goods to different parts of the world, is now proud to offer you the most peculiar and original decorative and tasty items with the latest transfer processes, Support Customers and after-sales service, responsibly.
We present The Originality, quality, beauty, uniqueness, health, and a good sense of a safe purchase and delivery.