Antique Style Handpainted Mirror HC-46
handicraft/Handpainted Mirror for wall and decoration
Frame Size: Max
Width: 3 cm Max
Length: 13 cm
Height: 22 cm
Material: Wood
Weight: 165 gr
Miniature Painting or Miniature is a small handicraft oil painting on paper, whether a book illustration or more importantly on a piece of camel bone. The techniques are broadly comparable to the Western and Byzantine traditions of miniatures in illuminated manuscripts.
Antique Style Handpainted Mirror HC-46 Details
The bright and pure coloring of the Persian wooden miniature is one of its most striking features. The workshop tradition and division of labor within both an individual miniature and a book, as described above, distinguish the attribution of paintings. Because of the nature of the works, literary and historical references to artists, even if they are relied upon, usually do not enable specific paintings to be identified, though there are exceptions.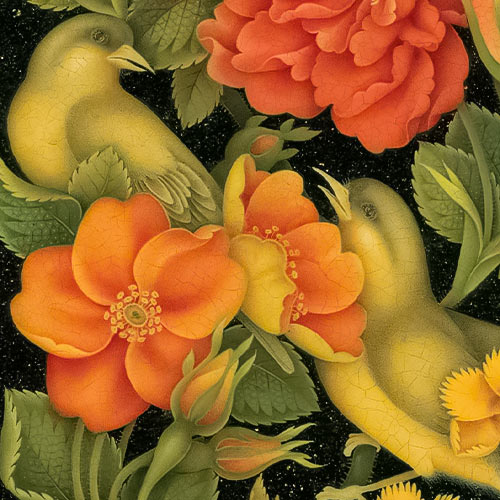 Why CyrusCrafts™?
CyrusCrafts™ by an excellent infrastructure background,  professional and specialized activity in the field of sales and export of high-quality vintage and modern Iranian goods to different parts of the world, is now proud to offer you the most peculiar and original decorative and tasty items with the latest transfer processes, Support Customers and after-sales service, responsibly.
We present The Originality, quality, beauty, uniqueness, health, and a good sense of a safe purchase and delivery.