Persian Silk Termeh Craft Cushion HC-599
High-Quality Termeh Cushion
size: 17.71 * 17.71 inch (45*45 cm)
Material: Fabric
Color: Multicolor
Usage: Home / Home-office / office Decorative
If you are looking for a special cushion with a soft and quality color, it is very good to choose a model cushion cover, because it is washable and has a constant color.
Special Hand Woven Silk Termeh Cushion H-599
This handmade fabric is very beautiful and eye-catching and has a great effect on changing your decoration and color. It has a relaxing effect that makes your home more relaxed and lively.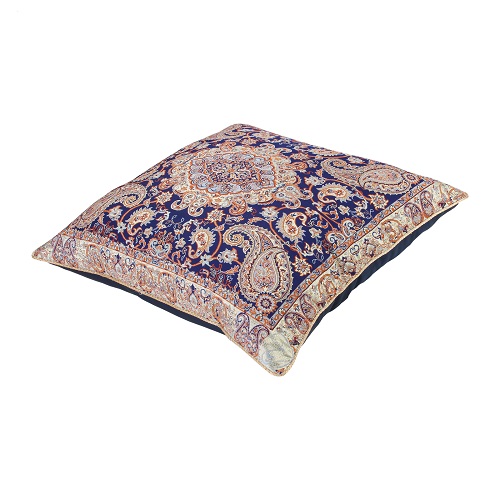 Why CyrusCrafts™?
CyrusCrafts™ by an excellent infrastructure background,  professional and specialized activity in the field of sales and export of high-quality vintage and modern Iranian goods to different parts of the world, is now proud to offer you the most peculiar and original decorative and tasty items with the latest transfer processes, Support Customers and after-sales service, responsibly.
We present The Originality, quality, beauty, uniqueness, health, and a good sense of a safe purchase and delivery.
Cyruscrafts collection, always brings you the best.