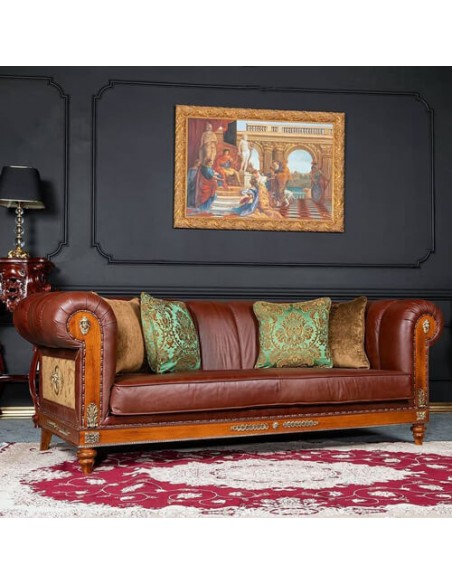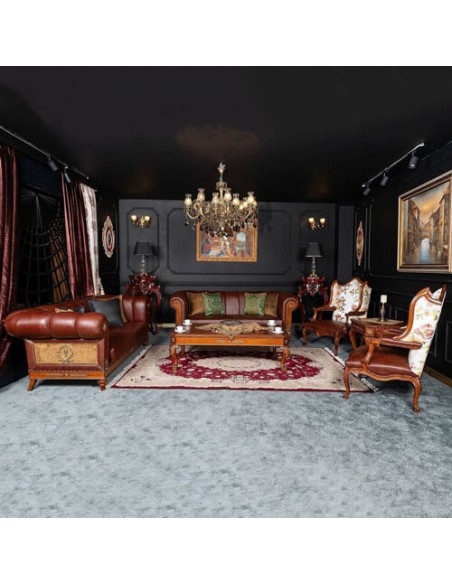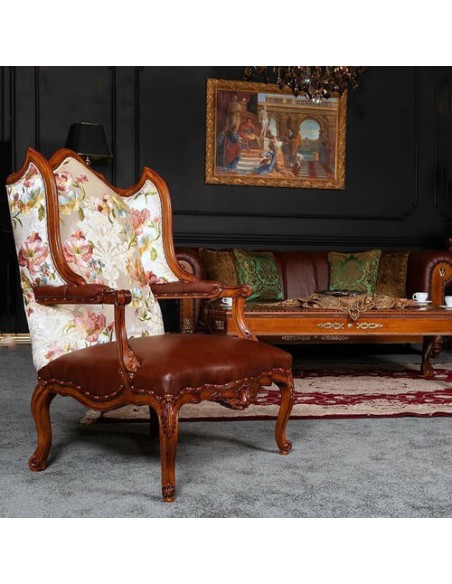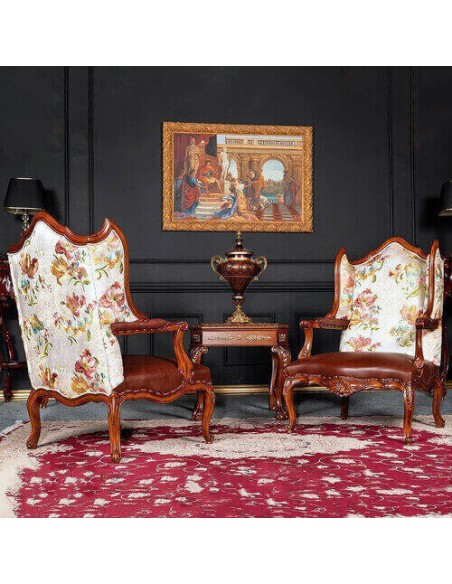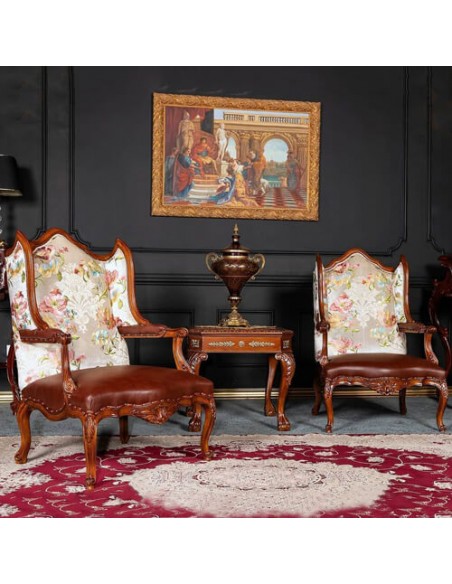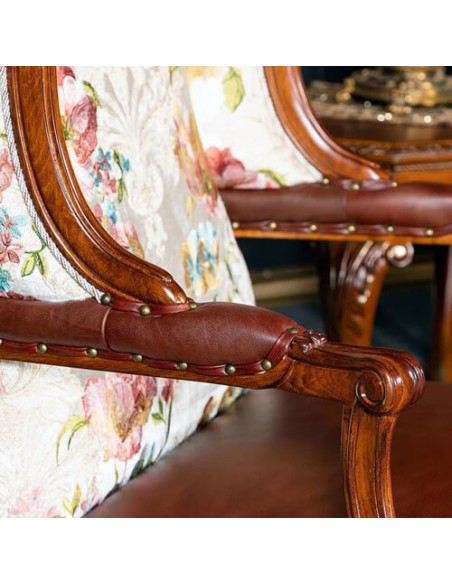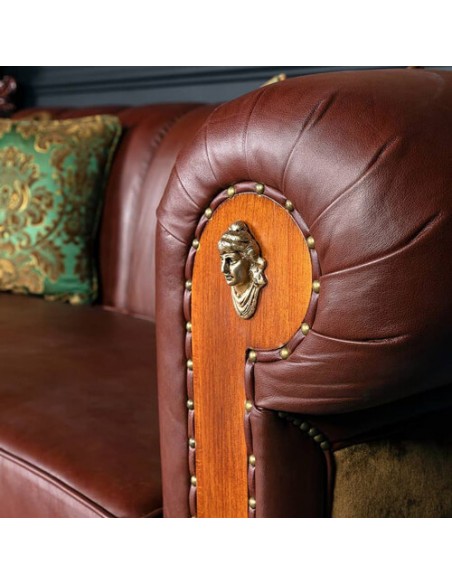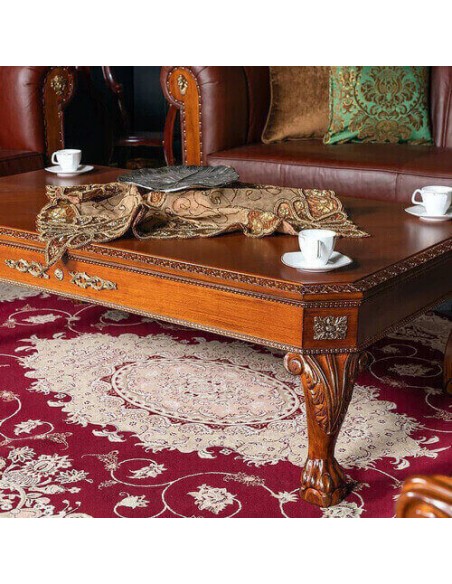 Leatherette Chesterfield Sofa Set ID-1243
Body material: Walnut Wood
Clothing material: Faux leather and Velvet
Filling material: Polyurethane
Body color: Brown
Clothing color: Brown
Total Seater number: 8-seater 
5-piece
includes: 2 sofas, 2 sofa chairs, and 1 coffee table
Easy to clean
An avant-garde sofa set once again! If you like innovations and creativity, go for it. CyrusCrafts offers you the best quality leatherette chesterfield sofa set in a new excellent design for your modern luxury interior.

Leatherette Chesterfield Sofa Set ID-1243
In this passage, we want to mention the most important properties of the code ID-1243 product.
The materials: The material of the framework of the seats and coffee table is walnut wood, and the clothing material of the seats is faux leather. Only the clothing material of the armchairs' backrests is velvet.
The wooden parts: The wood frameworks of each seat and the coffee table are carved by Iranian woodcraft artists. Then the designers attached some tiny metal statues to the arms and legs. The style of the armchairs and coffee table's legs is cabriole.
The clothing: As mentioned above, the Clothing materials are velvet and leatherette. The backrests of the armchairs are clothed with beautiful floral velvet, and the other parts of the seats have faux leather as cloth. Despite most of the other chesterfield sofas, the sofas of this Avant-garde product are not deep-buttoned.
It was a brief introduction to the avant-garde 5-piece leatherette sofa set. You can see our other modern sofa sets on the interior design section of the website. Remember that we are ready to deliver your orders from all over the world at the fastest time.