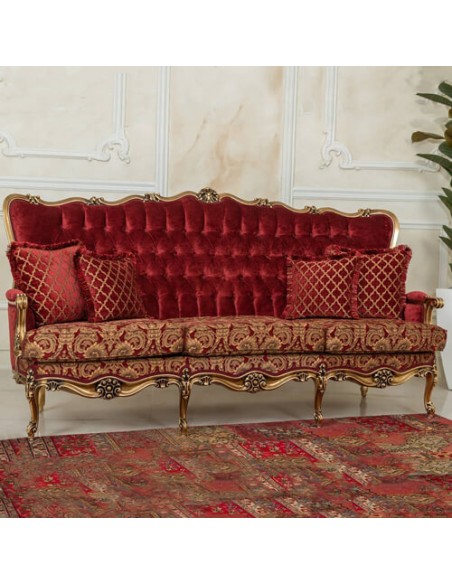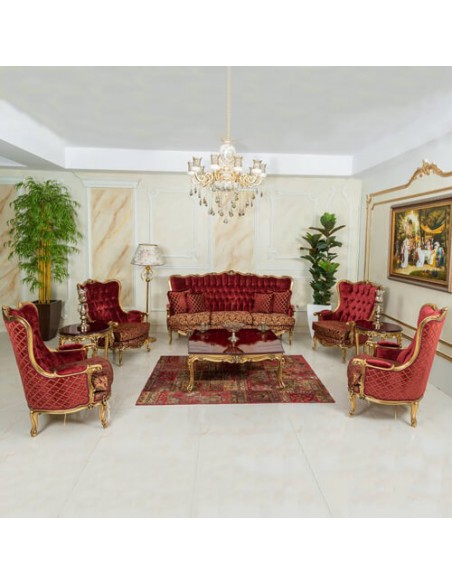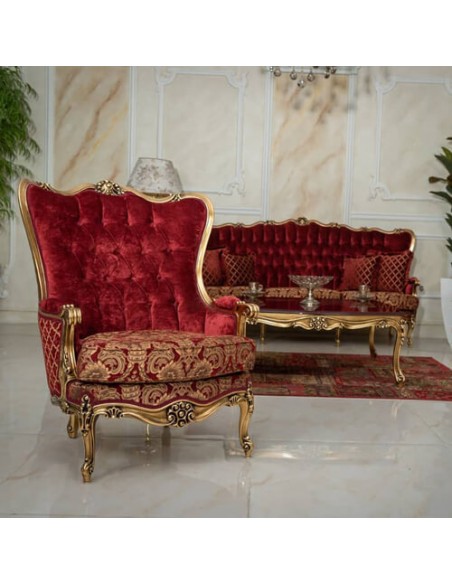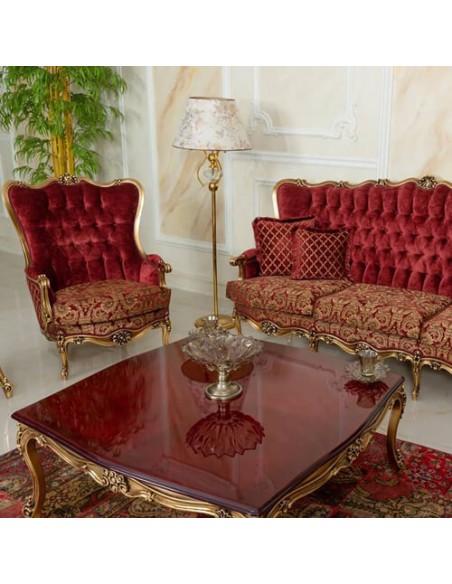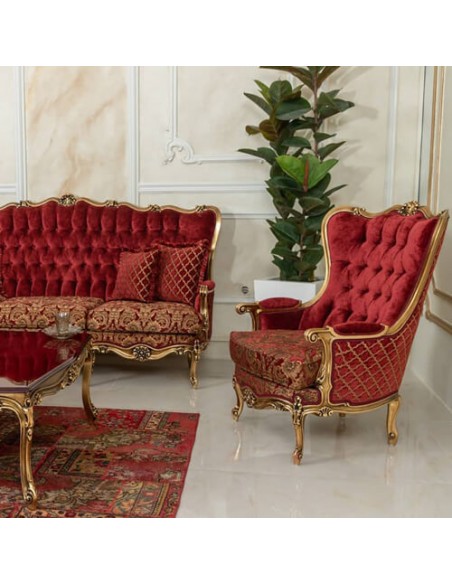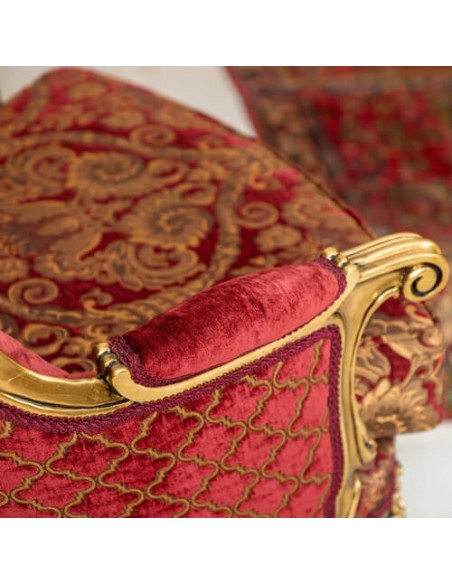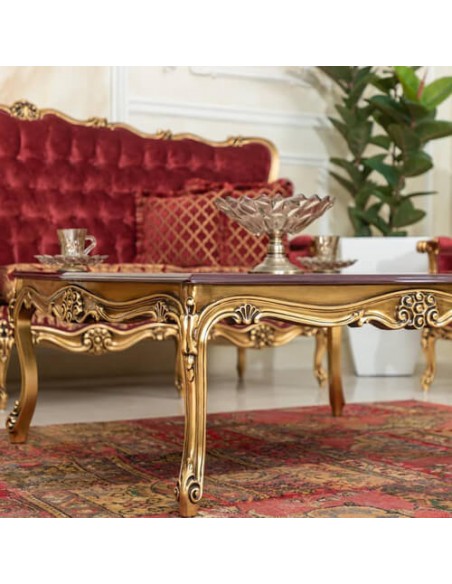 High Back Sofa Set with Optional Colors ID-1259
Body material: Beechwood
Clothing material: Brocade Velvet
Filling material: Polyurethane
Body color: Optional as you desire
Clothing color: Optional as you desire
Total Seater number: 7-seater 
6-piece
includes: 1 sofa, 4 armchairs, and 1 coffee table
Easy to clean
Don't miss this super-luxury woodcarving sofa set. It is a set of sofas, including a 3-seater sofa, four armchairs, and one coffee table with a seating capacity of seven persons. Having this perfect sofa set, you won't need any other sofas or couches.


High Back Sofa Set with Optional Colors ID-1259
Materials: The raw material of the wooden framework is a highly qualified Beechwood. The clothing material is velvet; seating cushions have brocade velvet as clothing material, and the backrests have simple. It is one of the other options of this product that you can pick up simple velvet, brocade velvet, or a combination of both for your sofa set.
Colors: The colors of the wooden body and clothing velvet are optional. You can pick up the colors according to your home interior design.
Woodcarvings: All of the woodcarving designs are done by Iranian professional artists by their hands. This product is an excellent woodcraft artwork. You can see the beautiful molding curvatures all over the wooden framework of the seats and the coffee table.
Legs and Arms: The style of the legs of this product's particles is cabriole, and the arms are folded through the inside.
General style: This sofa set is a classic sofa set because of the handcraft woodcarvings, cabriole legs, deep-buttoned backrests, brocade velvet clothing, and the total layout.
The above lecture contains everything you need to know about this sofa set. You may also see CyrusCrafts' other furniture on the website and tell us your opinion about them in the Review section. Remember that you can order extra pieces of this sofa set for more than seven seating capacities. This sentence means that ordering more sofas or armchairs in addition to one sofa set is possible.