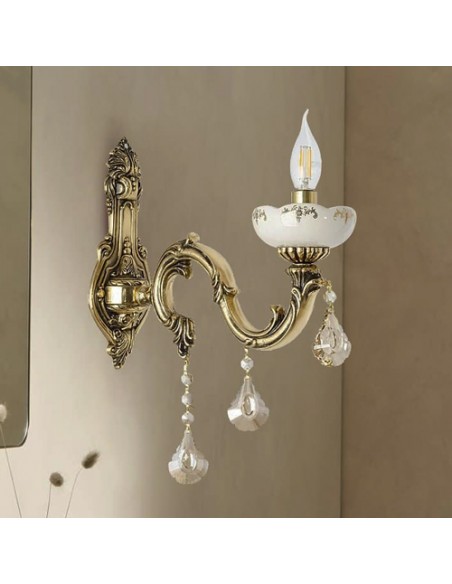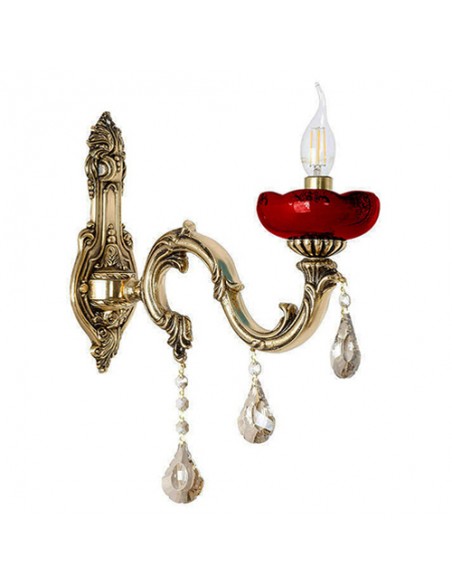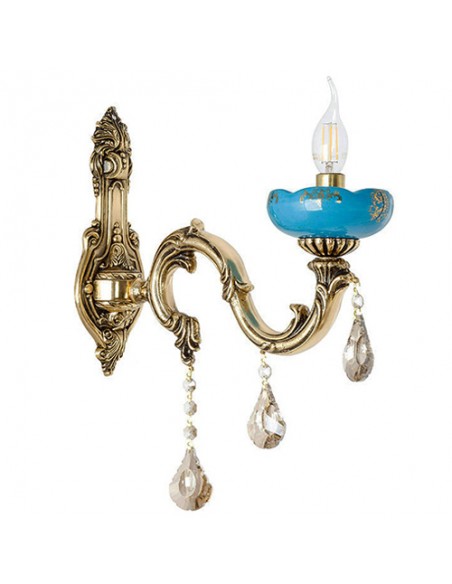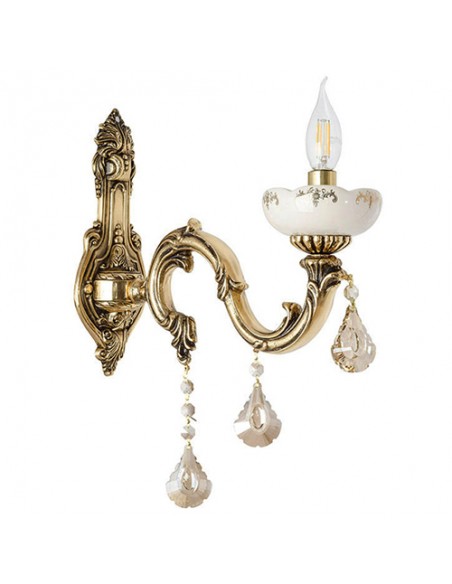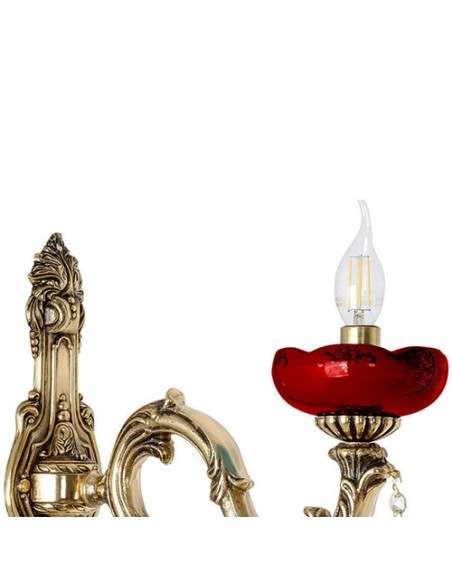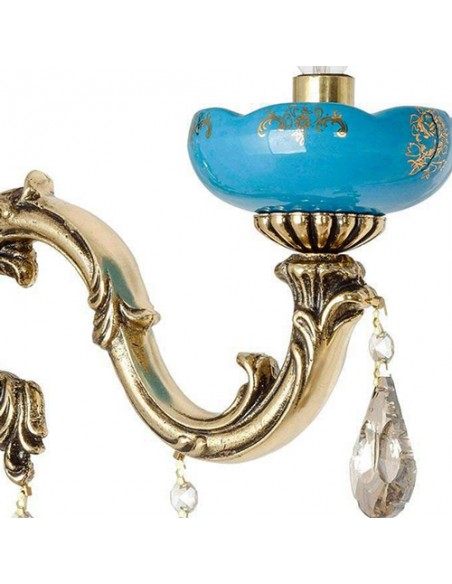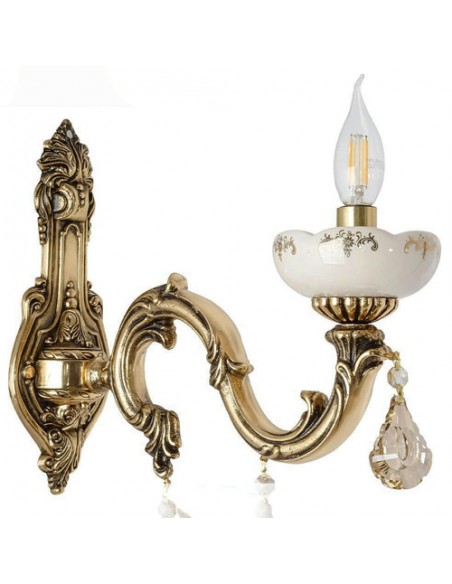 Brass Wall Lights In Three Colors ID-1330
Material: Brass, and Crystal
Number of Flames: 1
Body Color: Antique
Flame Color: Optional (White, Red, Turquoise)
Height: 20 cm
Width: 30 cm
Weight: 1400 gr
completely washable
Wall lights have many applications in the interior and exterior design of buildings. A wall lamp can be attached to the external walls of a house, hotel, restaurant, office, or any building with any application, as well as on the interior walls of halls, living rooms, bedrooms, and even bathrooms. Therefore, the use of wall lights is not limited to the home interior design. We could use them both in interior design and in the decoration of exterior walls of any building, whether residential or office.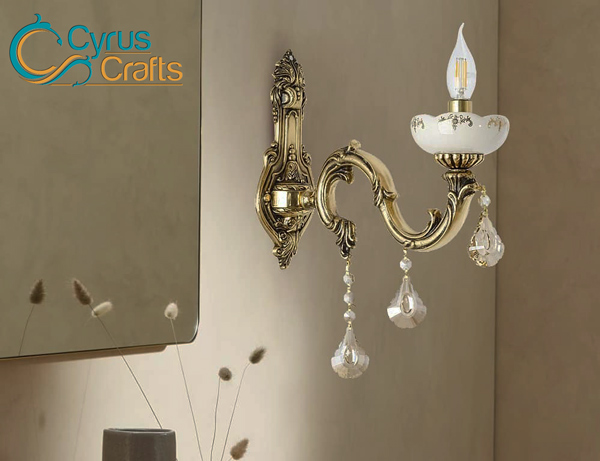 The product you are seeing now is a brass wall light with a Persian design, which we want to describe in detail in this article.
Properties of brass wall light ID-1330
Sconce: Another name for wall light is sconce. Wall sconces are both a wall decoration item and a lighting appliance. The brass wall light in this article is also a sconce because it is a light that is installed on the wall and has a beautiful design.
Color: The body color of this beautiful wall sconce is gilt brass, and the color of the crystals pendants is white, but the crystal candlesticks of this beautiful sconce come in three colors, and you can choose between turquoise, red and white.
Style: The ID-1330 wall sconce with its antique gold color and candle lamp design, as well as artistic engravings and curves created by the Iranian artists of the CyrusCrafts team, has a classic style.
Now you are familiar with the brass wall light you see and know its features. So it's time to choose a color and easily order our wall lamps or other products so we can deliver them to you as soon as possible. Remember that we are pleased to see your comments in the Review section.