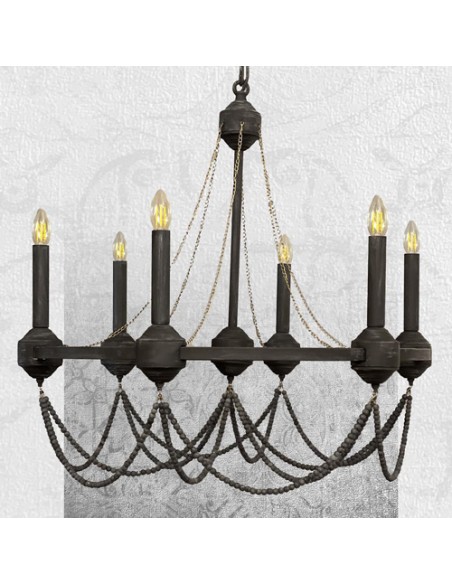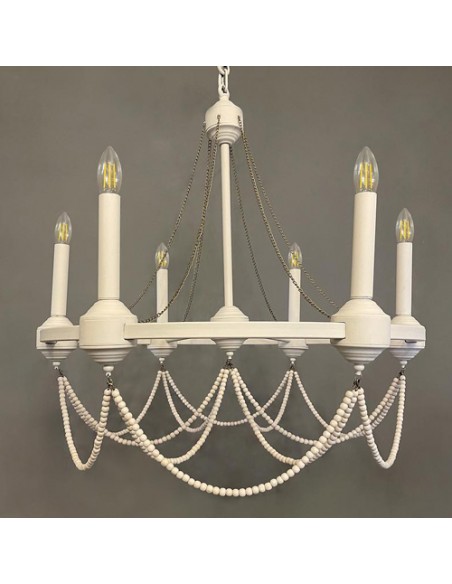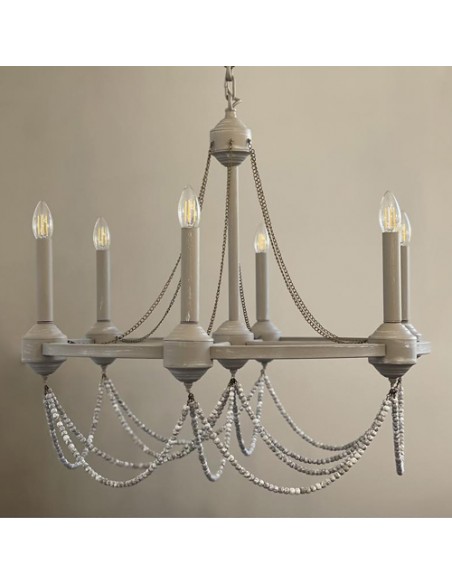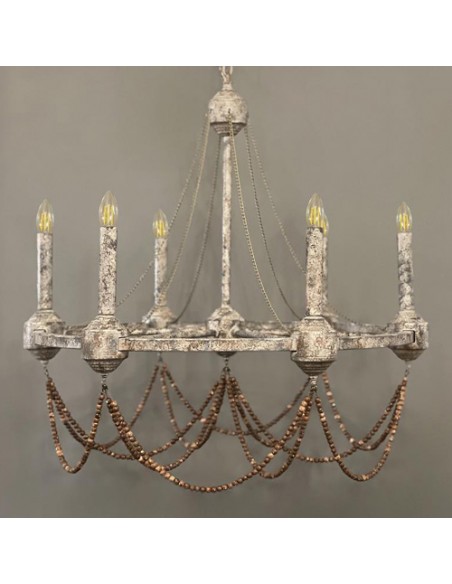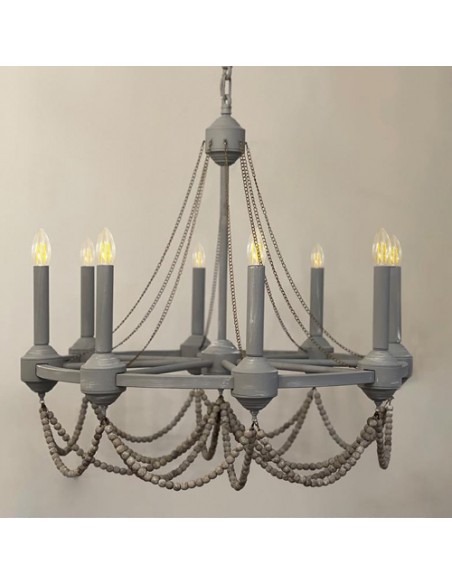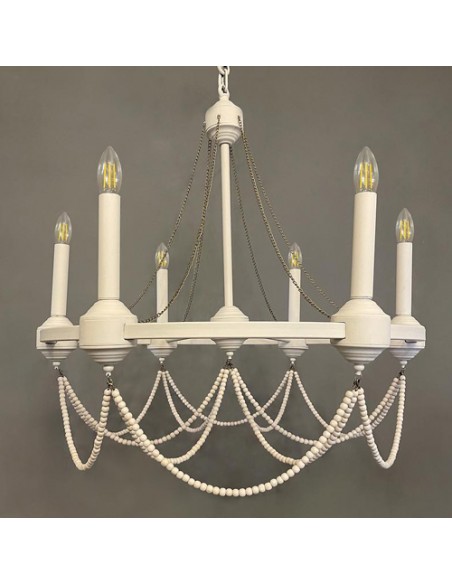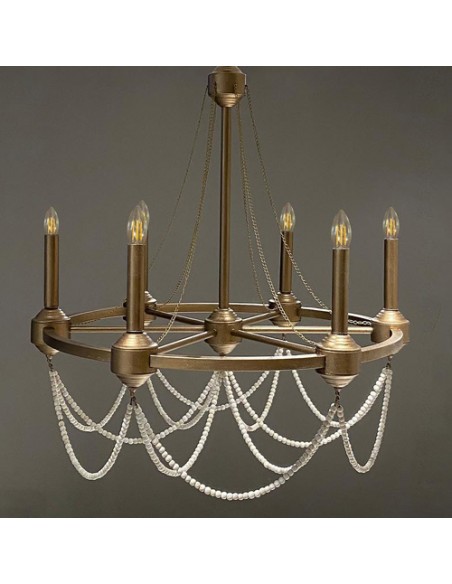 Modern Beaded Chandelier ID-1345
Material: Iron & Wood
Number of Flames: Optional (6, 8)
Body Color: Optional (Black, White, Grey, Light Grey, Ivory, Beige, Bronze, Cream)
Height: 95 cm
Diameter: 70 cm
Complete Washable
The beaded chandelier you see in the pictures is a modern chandelier that you could use as a dining room chandelier, living room chandelier, hall chandelier, hotel lobby chandelier, and even a kitchen chandelier. Our modern metal and wood beaded chandelier have unique features that we want to discuss in this essay.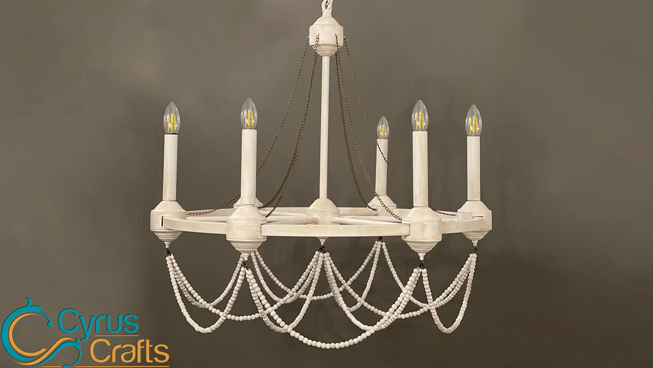 modern beaded chandelier ID-1345 details
Design of the chandelier: In this beautiful design, we have used two primary materials: wood and iron alloy. The central body of this modern chandelier is wooden, and the bases of the lamps are metal. Also, several metal chains are attached to each flame from the upper part of the body. In addition, beautiful strings of wood beads are attached under the lamp flames. As the bases of the lamps have a candle shape, this product is also considered a candle chandelier. This beautiful and unique product is a beaded candle chandelier.
The chandelier's colors: This metal and wood chandelier has beautiful and eye-catching colors from the family of neutral colors. You can choose one or two from eight colors: white, ivory, cream, beige, bronze, light gray, gray and black. You can also tell us that you want the color of your chandelier to be simple or to have a vintage look with the patina technique. The choice of color is entirely up to you. The good news is that all these suggested colors are compatible with all contemporary interior design styles and can coordinate with any decoration.
Now you are familiar with the material, color, and design details of the modern beaded chandelier ID_1345. It is good to know that you can order this unique chandelier with six or eight flames. In addition, you can choose and order Iranian art products by browsing our website. Cyrus Crafts team is ready to serve you.