Table Lamp Bronze color MT2740/B
Weight: 5 kilogram
Size: 23.62* 11.81* 11.81 inches
Body Material: Brass
Color: Bronze
Wire Length: 59.05
Unique Bronze color Desk Lamp ID-286
These days, in any home where design and decor are important, you can find a table lamp as an attractive home design element. If you want to illuminate only a limited space of the table and the room, it is better to use a table lamp and of course with a lampshade to get the maximum light. buy online with fast delivery is an easy way to have this luxury decorative product in your house.
material of Desk lamp ID-286
The base material of this table lamp is brass and its body color has bronze plating.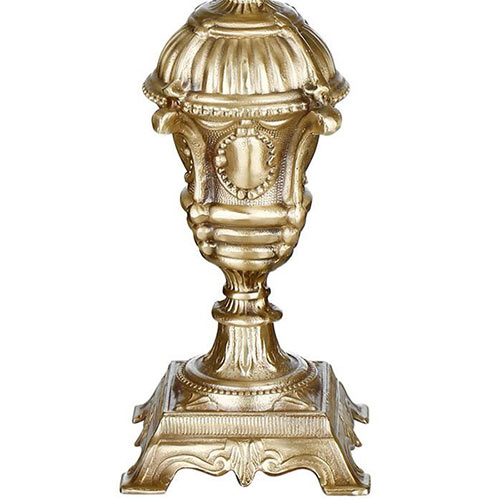 Exposure rate
The MT2740 light source table lamp is designed and made based on the idea of creating secondary and focused light in modern or classic spaces. In designing the desk lamp of Cheshmeh Noor MT2740 model, small but very important technical points have been considered.
The use of a quality E27 type headlamp, the exact distance of the headlamp from the shed, the long length of the wire, and the use of quality on/off switch are among these important points. To Cheshmeh Noor desk lamps, LED lamps with an E27 base can be provided, which are completely suitable in terms of exposure.
Why cyruscrafts™?
With a strong infrastructure background, professional and specialized experience in the field of sales and exports of vintage and modern Iranian goods to various countries around the world such as Canada, CyrusCrafts team is now able to provide you with the most unique and original decorative and tasty items with the latest transfer processes, Customer support, after-sales services, responsibly. We offer Originality, Quality, Beauty, Uniqueness, Health, and a secure sense of delivery.



Size

23.62* 11.81* 11.81 inches

Color

Bronze

Application

House, Bedroom, Hall