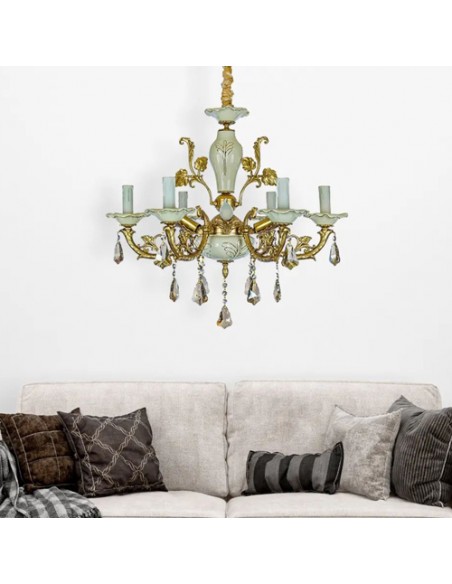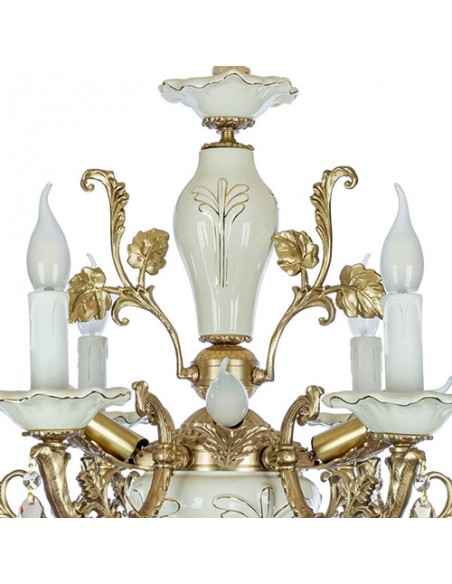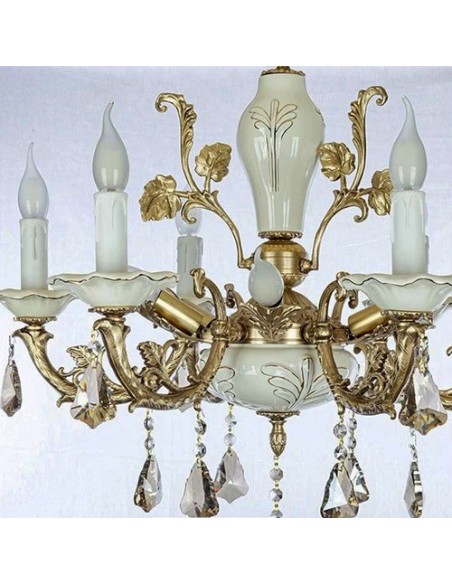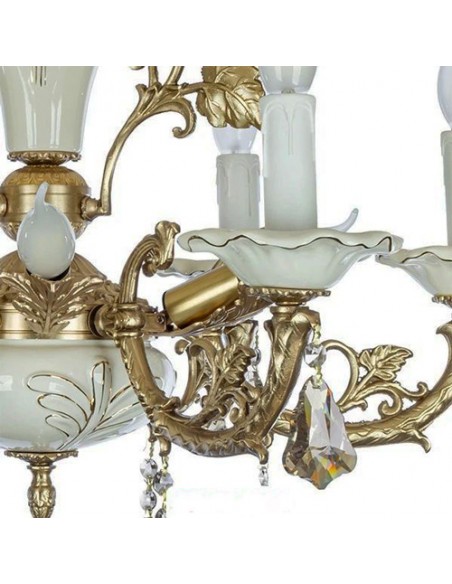 Brass Chandelier with White Color ID-8
Material: Brass
Number of Flames: 10
Body Color: Golden & White
Height: 85 cm
Diameter: 70 cm
Lamp Type: E14
Complete Washable
The brass chandelier light you see has a unique design. It is the handiwork of Iranian engraving artists. The applications of this chandelier are living room chandeliers, dining room chandeliers, hall chandeliers, and salon chandeliers in public places such as hotels and restaurants. In this essay, we intend to provide you with more explanations about this stylish chandelier.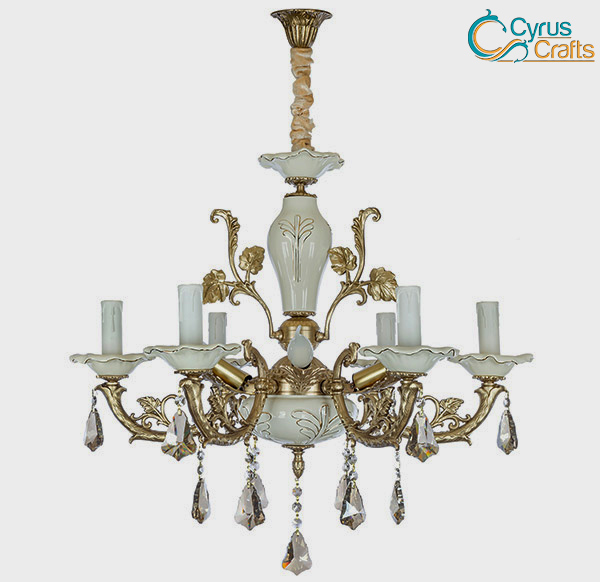 Brass Chandelier in White Color
Application: You can use this unique chandelier in ceremonial halls, living rooms, or wherever you need splendor. We don't recommend you install this royal brass chandelier in bedrooms and kitchens. The utmost elegance is used in the design of this luxe chandelier light, so this model is suitable for every style of decoration.
Exposure: This model has the most efficiency and exposure rate in an area of about ​​5 to 15 square meters. The height of this brass chandelier is reducible if you want. The suitable lamp for this model is a candle lamp with an E14 head.
Material and color: All particles of this luxury chandelier's material are brass. The interior design professionals of the CyrusCrafts team have considered some parts of this chandelier white to create more effect and beauty. All the white parts' material is brass too.
These were the characteristics and details of the ID-8 white brass chandelier. You can see our other Iranian products on the website and purchase them at the best price. You can also ask CyrusCrafts experts your questions by leaving a comment in the Review section so that they can answer your questions as soon as possible.