Raw Akbari Pistachios Ta-352| 1 kg pack
Produced in Iran
Raw pistachio
High quality
In package of 1 kg (32.27 ounce)
Raw Akbari Pistachios Ta-352 detail
Raw hand-picked Akbari pistachio is one of the best pistachio cultivars in appearance. These pistachios are hand-picked and peeled by hand, so they have an exquisite appearance. Raw Akbari Pistachios Ta-352 is a large, elongated, and high-quality cultivar.
Pistachio is one of the favorite nuts of Iranians. This nutritious grain contains healthy fats, protein, fiber, phosphorus, copper, and manganese.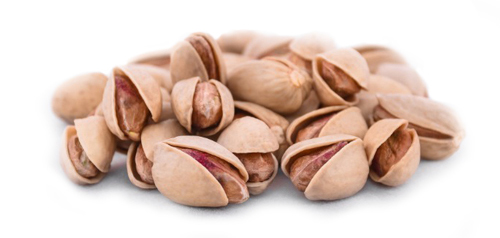 Some essential properties of Akbari pistachio:
Weight Loss

Lower blood pressure

Cholesterol-lowering

Improves cardiovascular function

Nervous system balance

Anticancer

Anti-diabetic
Why CyrusCrafts?
CyrusCrafts™, with an excellent infrastructure background, and professional and specialized activity in the field of sales and export of high-quality vintage and modern Iranian goods to different parts of the world, is now proud to offer you the most peculiar and original decorative and tasty items with the latest transfer processes, Support Customers and after-sales service, responsibly.