Haj Khalifeh Qottab Ta-858| 630 gram pack
Produced in Iran (Yazd)
With almond kernels
With cardboard packaging
In package of 630 gram (1.38 pound)
Haj Khalifeh Qottab Ta-149 detail
Qottabs of Yazd is one of the most popular Iranian sweets and the use of useful and natural raw materials in this type of product has turned it into a food that is useful and tasty at the same time.
Raw materials for the preparation of Qottab
In preparing a Qottab of powdered sugar, cardamom, almonds, honey, rose water, and flour are used. After baking the pastry is rolled in powdered sugar.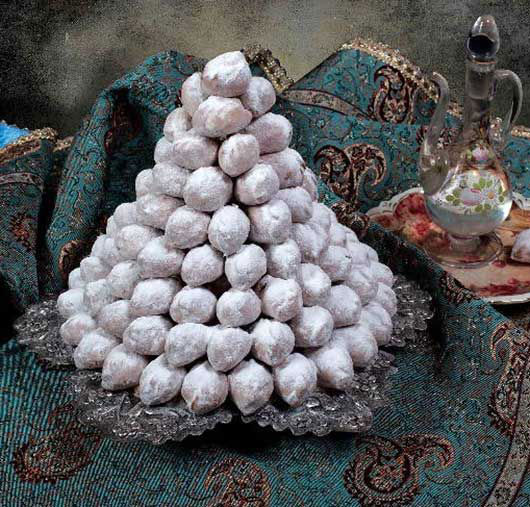 You can taste this sweet during the day or in the evening alone or with your favorite drink and You can also give this product as a gift to your friends.
Why CyrusCrafts™?
CyrusCrafts™ by an excellent infrastructure background,  professional and specialized activity in the field of sales and export of high-quality vintage and modern Iranian goods to different parts of the world, is now proud to offer you the most peculiar and original decorative and tasty items with the latest transfer processes, Support Customers and after-sales service, responsibly.
We present The Originality, quality, beauty, uniqueness, health, and a good sense of a safe purchase and delivery.
Size

180 × 100 × 70 mm

Material

Almond kernels, sugar, oil, flour, cardamom, powdered sugar

Weight

0-1 kg (0-2.2 pound)