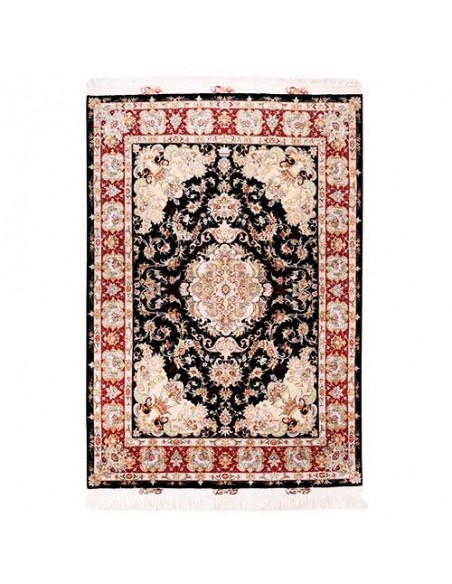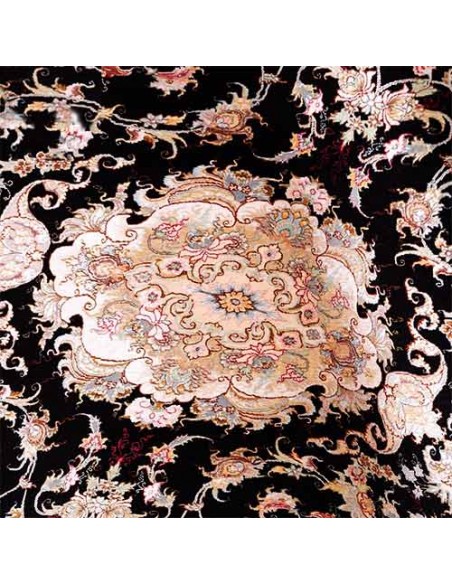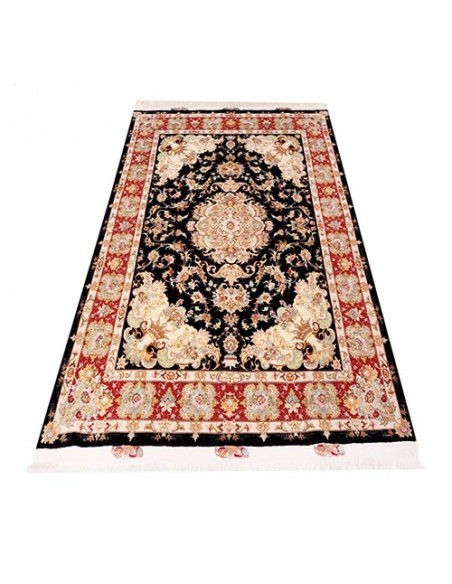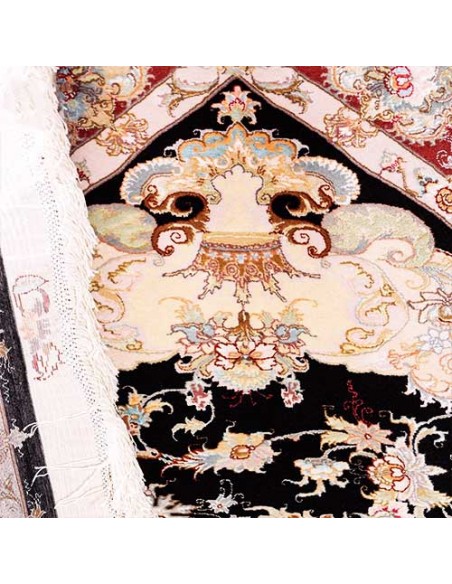 Tabriz Hand-woven 4'X6' Carpet With Khatibi Pattern Rc-107
Tabriz hand-woven carpet
High durability and excellent quality 
Length: 6' 6.72" (200 cm) / Width:4' 11.04" (150 cm)
Density: 50 raj (knot per 7 cm)
Note: The raj is a unit for measuring the quality of the carpet, which shows the density of the number of carpet knots in the dimensions of 7 cm. the higher the density, the more exquisite the carpet will be.
Tabriz hand-woven 4'X6' carpet with Khatibi pattern with its high density and soft material as well as the detailed pattern has a very high financial and artistic value.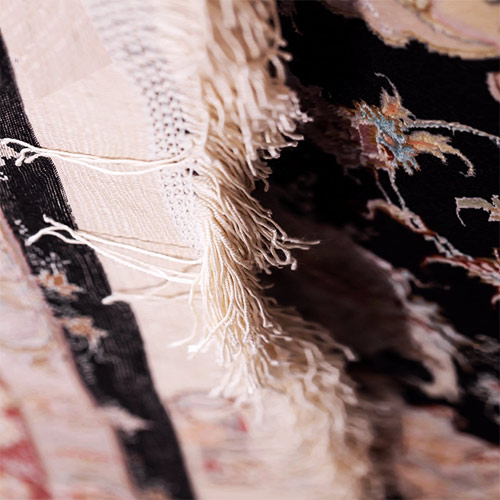 About Tabriz Hand-woven 4'X6' Carpet Rc-107
One of the most beautiful and original carpet designs of Tabriz hand-woven carpets is the Khatibi design. The artistic color scheme of this black rug design is so beautiful that it attracts the eyes of every viewer. Khatibi design uses various elements that add to its beauty. usually, silk is used for the high-quality warp and weft of this design, which makes the presence of silk much more delicate. 
CyrusCrafts™ by an excellent infrastructure background,  professional and specialized activity in the field of sales and export of high-quality vintage and modern Iranian goods to different parts of the world, is now proud to offer you the most peculiar and original decorative and tasty items with the latest transfer processes, Support Customers and after-sales service, responsibly.
We present The Originality, quality, beauty, uniqueness, health, and a good sense of a safe purchase and delivery.