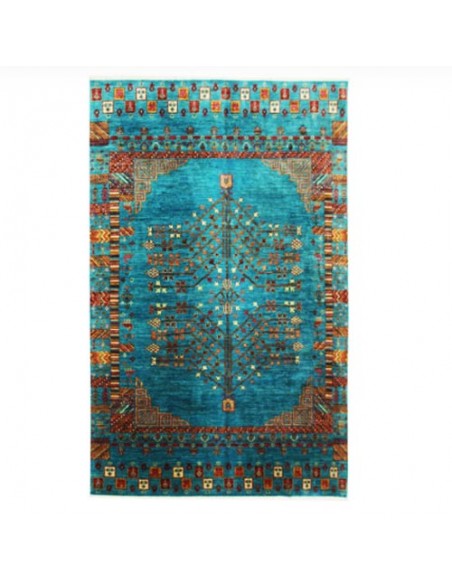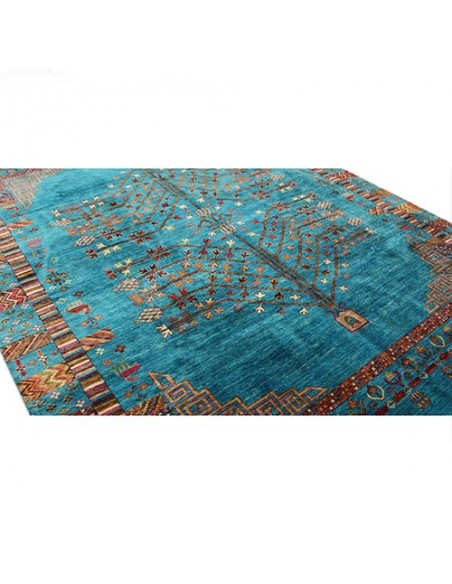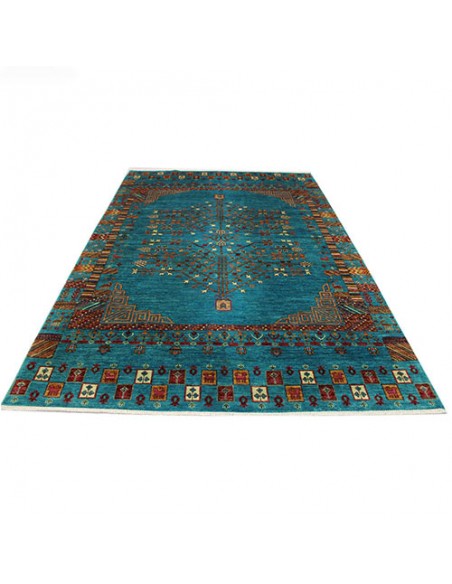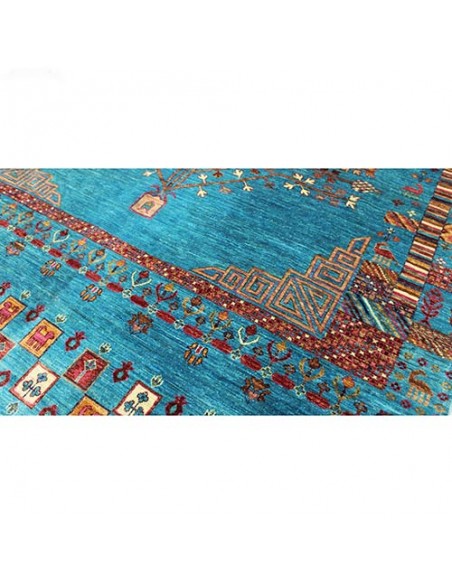 Shiraz Hand-woven 6'X10' Blue Gabbeh With Tree Pattern Rc-110
Shiraz handmade Gabbeh
High durability and excellent quality 
Length: 10' 3.6" (314 cm) / Width: 6' 10.56" (210 cm)
Density: 32 raj (knot per 7 cm)
Note: The raj is a unit for measuring the quality of the carpet, which shows the density of the number of carpet knots in the dimensions of 7 cm. the higher the density, the more exquisite the carpet will be.
Shiraz hand-woven 6'X10' blue rug with tree pattern has shorter lints than the others to have more effect. its weave is also fine and the dyes used are also plant-based.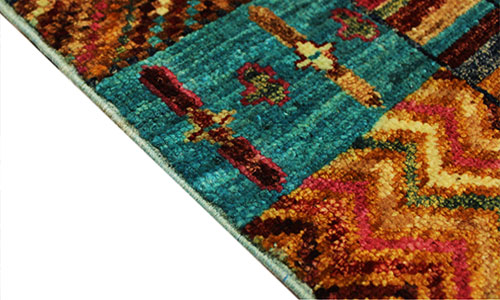 Features of Shiraz hand-woven 6'X10' blue Gabbeh tree pattern Rc-110
Gabbehs are very easy to care for, although Gabbehs have longer lint than carpets, they are easily cleaned with a vacuum cleaner, and carpet shampoo can be used for extra cleaning. Gabbeh, due to its lint and texture, creates a much warmer and more intimate atmosphere than a regular rug.it has a lot of beauty and can bring Iranian art and culture into your home and can be combined with even the most modern layouts.
CyrusCrafts™ by an excellent infrastructure background,  professional and specialized activity in the field of sales and export of high-quality vintage and modern Iranian goods to different parts of the world, is now proud to offer you the most peculiar and original decorative and tasty items with the latest transfer processes, Support Customers and after-sales service, responsibly.
We present The Originality, quality, beauty, uniqueness, health, and a good sense of a safe purchase and delivery.