Persian Hand-woven 3'X6' Gabbeh Rc-111
Handmade Gabbeh
High durability and excellent quality 
Length: 6' 6.72" (200 cm) / Width: 3' 11.16" (120 cm)
Density: 30 raj (knot per 7 cm)
Note: The raj is a unit for measuring the quality of the carpet, which shows the density of the number of carpet knots in the dimensions of 7 cm. the higher the density, the more exquisite the carpet will be.
Persian hand-woven 3'X6' Gabbeh as a decorative element and floor covering can add more charm to the living space and reception of your home. Due to its fancy designs, Gabbeh is very suitable for decorating the home of young couples.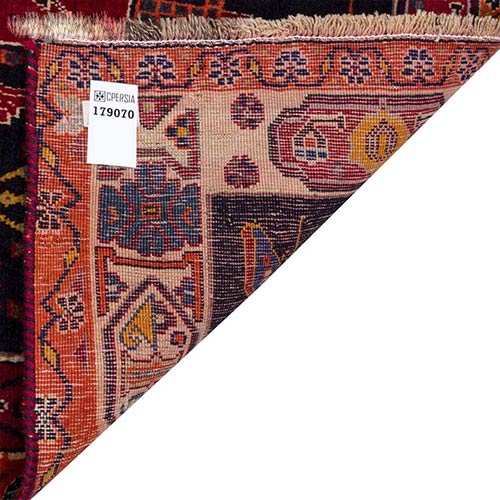 The role of the Gabbeh Rugs like RC-111 in interior design
Handmade Gabbeh is used both for traditional decorations and in modern and contemporary style decorations. If your home is modern, you can use comfortable furniture in neutral colors next to the carpet. In addition, Gabbeh is very suitable for both living rooms and bedrooms. This black rug that is longer than other Gabbeh rugs can be used in the kitchen or hallways.
CyrusCrafts™ by an excellent infrastructure background,  professional and specialized activity in the field of sales and export of high-quality vintage and modern Iranian goods to different parts of the world, is now proud to offer you the most peculiar and original decorative and tasty items with the latest transfer processes, Support Customers and after-sales service, responsibly.
We present The Originality, quality, beauty, uniqueness, health, and a good sense of a safe purchase and delivery.