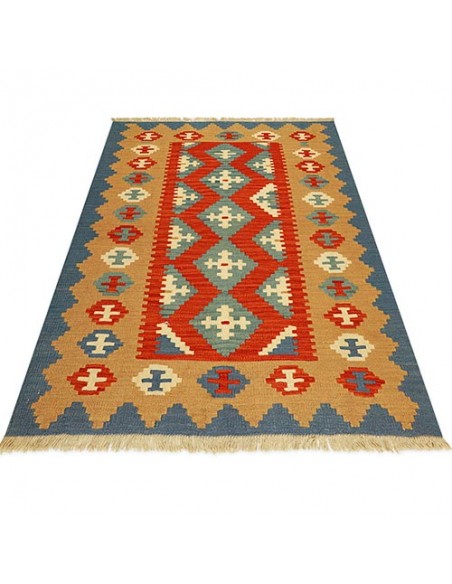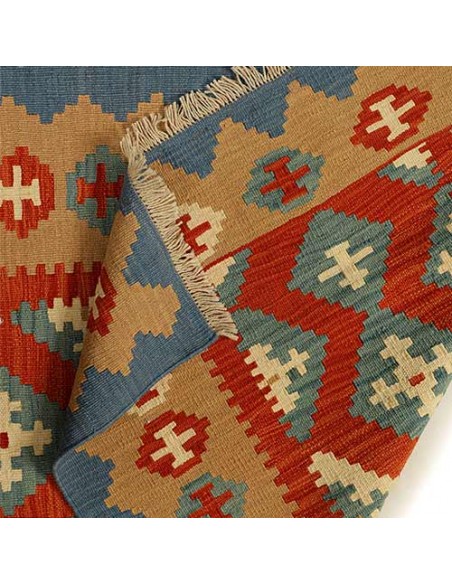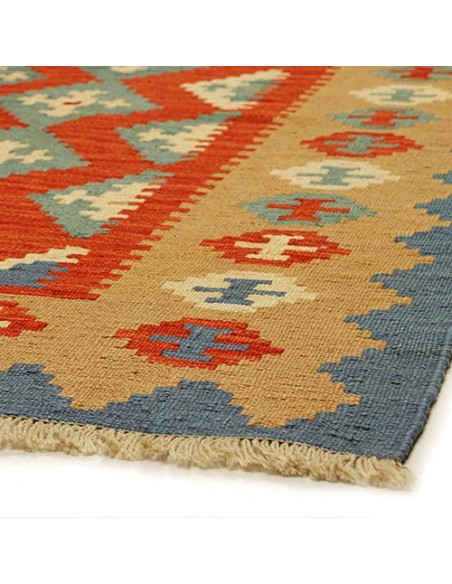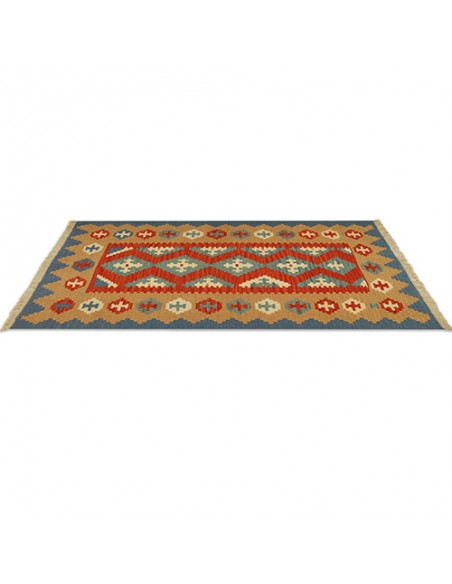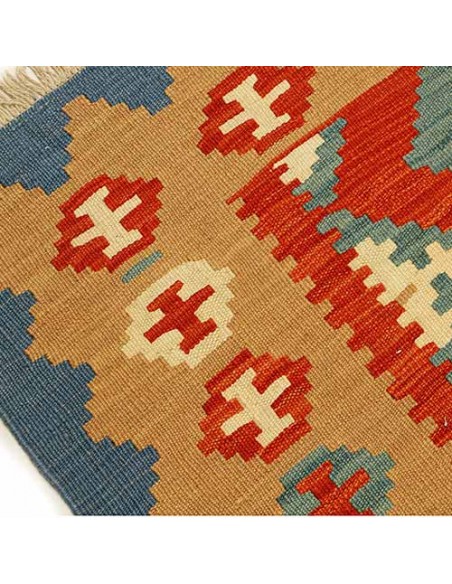 Reversible Qashqai Hand-woven 3'X5' Kilim Rc-119
Reversible Qashqaei hand-woven kilim
high durability and excellent quality 
length: 5' 0.6" (154 cm) / width: 3' 5.28" (105 cm)
Weight: 1 Kg
Reversible Qashqai hand-woven 3'X5' kilim Rc-119 is one of the types of Iranian handicrafts that is woven from different raw materials. kilim is a type of carpet without lint.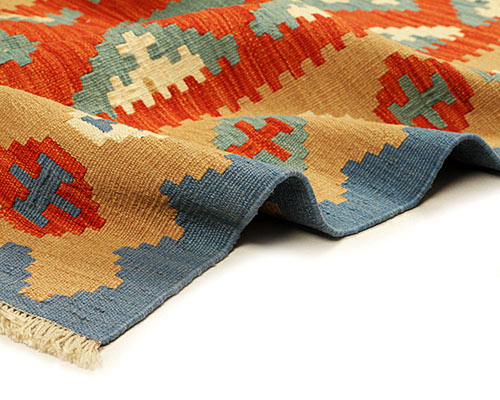 What places are reversible Qashqai hand-woven 3'X5' kilim Rc-119 suitable for?
Spreading such beautiful models of kilims in outdoor environments, especially villas, in combination with the wonderful view of nature, create very unique changes in the decoration.
Another suitable place for this 3'X5' rug is the space under the dining table, you can have a combination of carpets and kilims at home, you can allocate the space in front of the sofa to the carpet and the space under the dining room to the kilim.
CyrusCrafts™ by an excellent infrastructure background,  professional and specialized activity in the field of sales and export of high-quality vintage and modern Iranian goods to different parts of the world, is now proud to offer you the most peculiar and original decorative and tasty items with the latest transfer processes, Support Customers and after-sales service, responsibly.
We present The Originality, quality, beauty, uniqueness, health, and a good sense of a safe purchase and delivery.