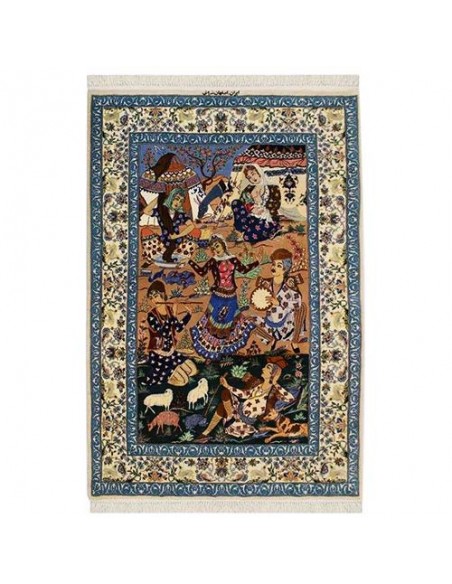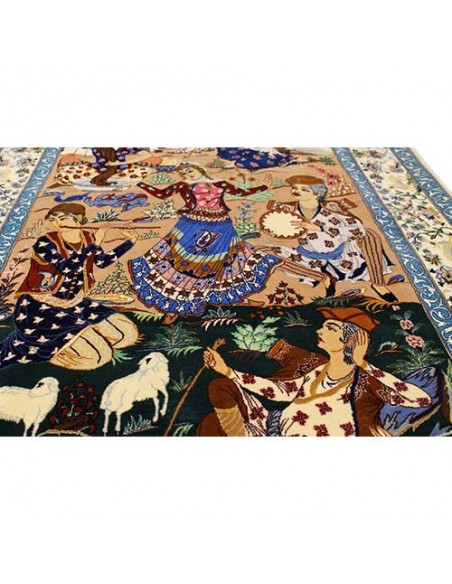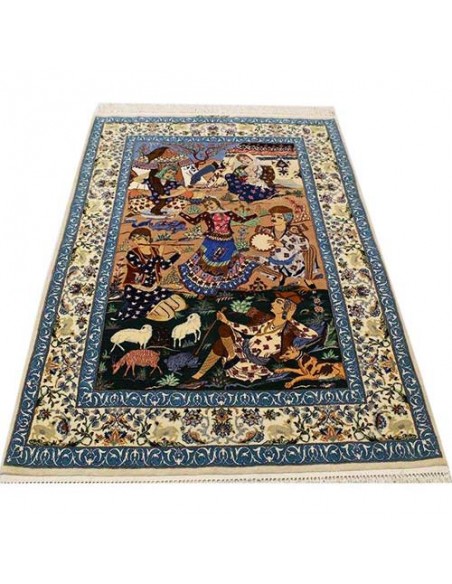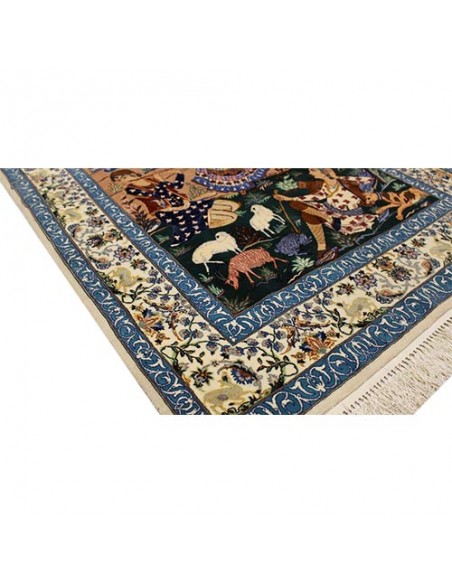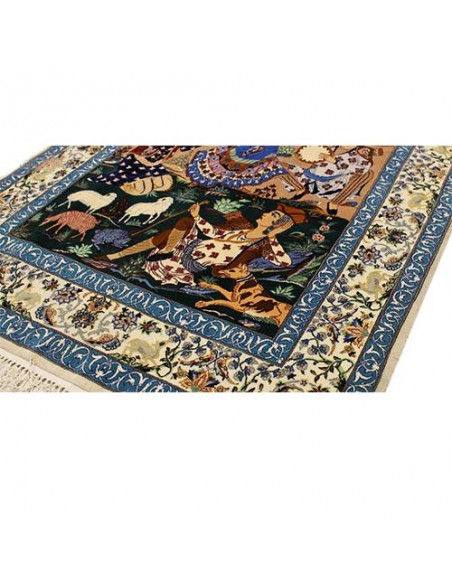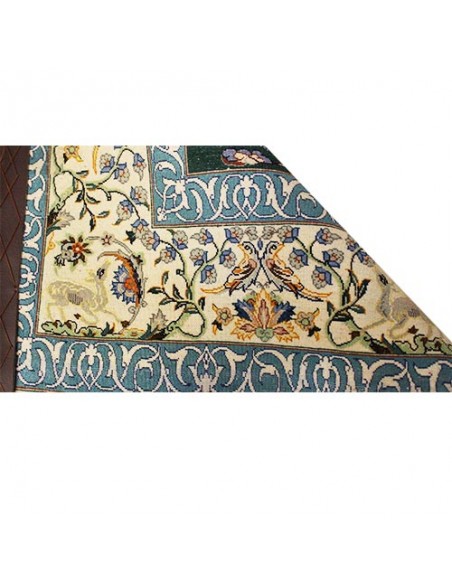 Isfahan Ziaee 3'X5' Hand-woven Silk Carpet Rc-122
Isfahan hand-woven silk carpet / Ziaei design
High density and excellent quality 
Length: 5' 8.88" (175 cm) /Width: 3' 9.6" (116 cm)
Density: 70 raj (knot per 7 cm)
Note: The raj is a unit for measuring the quality of the carpet, which shows the density of the number of carpet knots in the dimensions of 7 cm. the higher the density, the more exquisite the carpet will be.
This is an original and luxurious carpet and is woven in Isfahan, Iran. Isfahan handmade carpets are among the best carpets in Iran and are durable and have a decorative aspect.
Features of silk carpets like Isfahan Ziaee 3'X5' hand-woven silk carpet Rc-122
Exquisite hand-woven silk carpets are a good investment. Especially the old and antique works that are still found in the market today. The yarn and fabric of these rugs are made of very fine-spun yarn or natural silk. The Iranian flag in the narrow margin above the carpet protector is one of the characteristics of Isfahan's hand-woven silk carpet.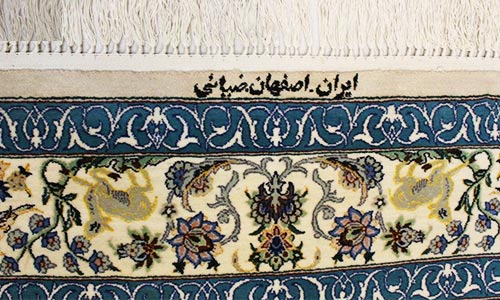 CyrusCrafts™ by an excellent infrastructure background,  professional and specialized activity in the field of sales and export of high-quality vintage and modern Iranian goods to different parts of the world, is now proud to offer you the most peculiar and original decorative and tasty items with the latest transfer processes, Support Customers and after-sales service, responsibly.
We present The Originality, quality, beauty, uniqueness, health, and a good sense of a safe purchase and delivery.